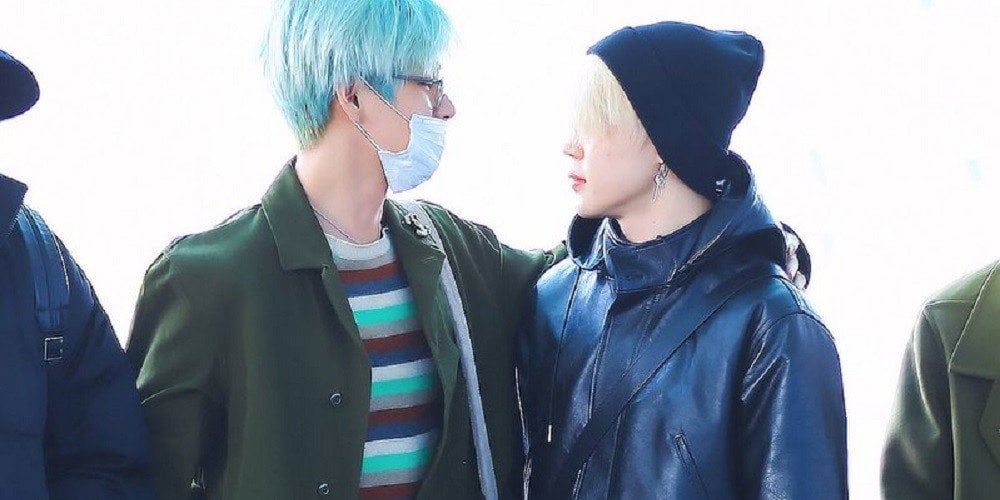 ARMYs' radar pointed out a special moment between BTS members.
On February 9, BTS departed for Los Angeles from Incheon International Airport (ICN), as they were invited to the '2019 Grammy Awards' as award presenters. Before greeting the reporters, the members stood lined up as per usual, huddling together amid the cold winter air.
One of the moments that caught the fans' attention was between V and Jimin -- often coined as 'VMin'; as V noticed a gap between him and Jimin, and pulled his 95-line friend closer to his side.
As ARMYs watched the scene, loads of captured moments flowed through social media, posts such as:
In other news, #BTSinAmerica trended worldwide earlier today as the boys safely arrived in Los Angeles. Furthermore, check out BTS' prospective seating, provided by the Staples Center, and make sure to tune into the official '2019 Grammy Awards' on CBS at 5 PM PST on Sunday, February 10!