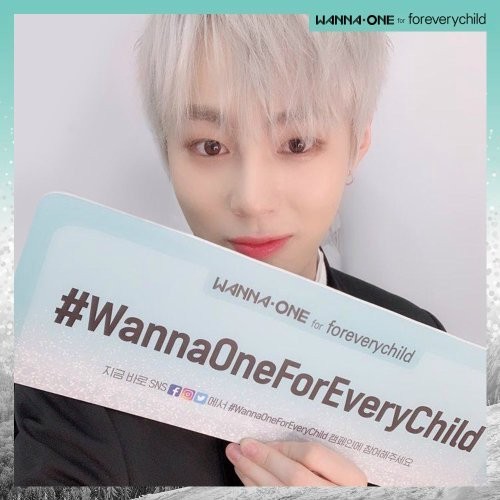 Wanna One Ha Sung Woon's fancafe 22CLOUDS showed off their warmth by donating to children in need for Ha Sung Woon's 500th day anniversary.
On December 19th, Ha Sung Woon's fancafe donated 32.2 million won (~$28,500) in lunch box funds to World Vision. 22CLOUDS has been raising funds with the slogan for Ha Sung Woon's initials: H (Happy), S (Shining), and W (Warm).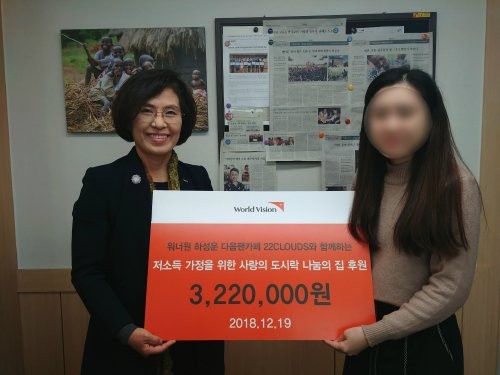 The donations were donated to low-income children in the Ilsan area of Gyronggi-do, the hometown of Ha Sung Woon. The fans delivered lunches to children and the elderly and helped with volunteer activities.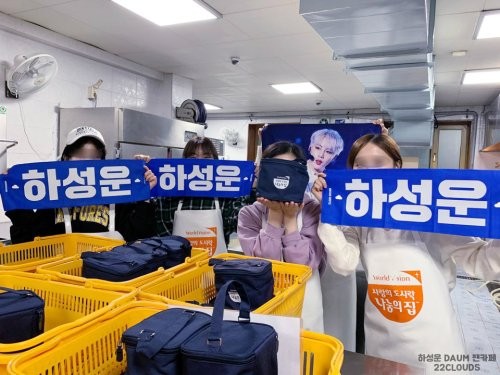 In addition to this, 22CLOUDS is participating in UNICEF Korea Committee's 'The Gift that Saves Lives, Blankets' #WannaOneForEveryChild Campaign through their SNS, donating 101 blankets to children suffering from the cold.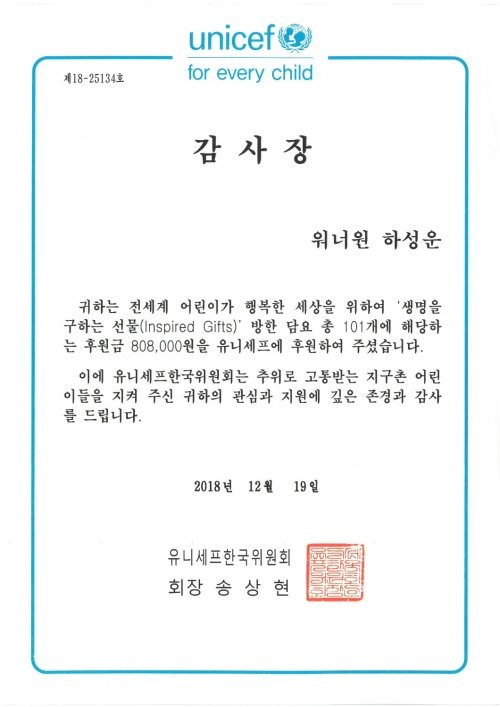 On December 24th, 22CLOUDS wrote, "We hope that the gathering of warm and shining hearts of fans helps to overcome this cold winter and bring happiness."
In addition, the fans have volunteered and made various donations to the National Angel Free Food Service.