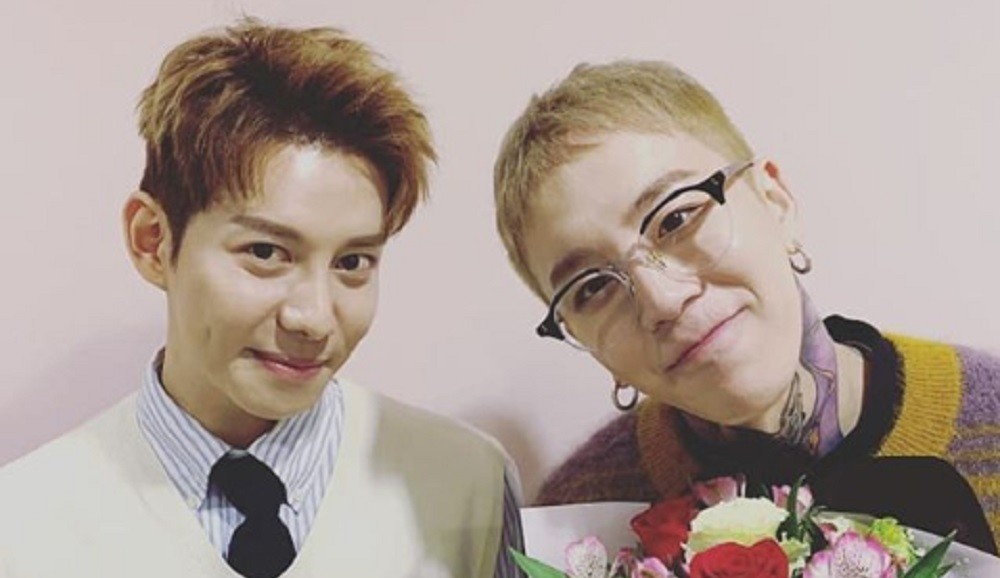 Block B's Park Kyung attended Taeil's first solo concert.
On December 22nd and 23rd, Taeil held his very first concert 'Tale 20' as a proclaimed ballad singer. After the concert, fellow Block B member Park Kyung posted on his Instagram a photo taken with his 'hyung'. He wrote: "Taeil hyung's first solo concert congrats congrats"!
Recently, Block B has announced several changes to the group, including news of Zico's departure and Jaehyo's military enlistment. Regardless of the permanent and temporary changes, members have shown that their friendship itself has not changed.