Krystal
said bye to '
Etude House
' and hello to '
Clio
'.
On February 9, cosmetic brand 'Clio' hinted at their new model with a video. 
As you can guess from the clip, the new face of the brand is Krystal.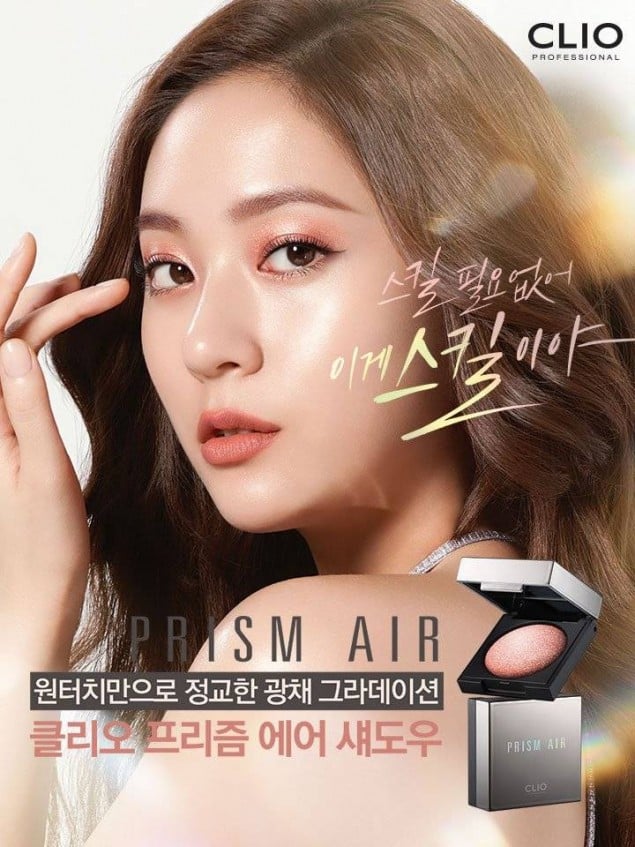 Prior to her endorsement for 'Clio', Krystal served as the model of 'Etude House' for many years. Fans assume this is why 'Etude House' suddenly unfollowed the idol star on Instagram on February 9. (The accounts followed by 'Etude House' dropped down to 2 from 3 on Friday).
Some fans welcomed the change and stated Krystal fits more with the 'Clio' image.