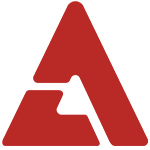 Girl group After School, who has become the first in K-Pop history to develop a member graduation system, has officially confirmed Jung Ah as the new leader of their team.

We previously reported this back in June but the source was from an insider, Pledis Entertainment has now officially confirmed Jung Ah to be the leader.

After School who recently made a comeback for the first time in a year with their 5th maxi single 'Flashback' admitted new member Ga Eun and reluctantly bid farewell to their beloved leader Kahi. Following Kahi's graduation, the leader position became vacant, and they had not officially revealed the member that would take her place.

As revealed on the July 17th broadcast of SBS 'Strong Heart', After School's leader has been confirmed to be now-eldest unni and original member Jung Ah. In regards to this change, After School's agency Pledis remarked, "After gathering the opinions of the After School members, we have decided to select Jung Ah as the new leader. Jung Ah has led the girls well until now as one of the eldest unnis, and we expect her to do well."

Upon hearing the official word, fans have become ever-more curious to see what kind of different appeals the girls will display with the change in leadership as well as with the new recruit.