Suzy and Park Bo Gum's visuals shined at the recent 'Baeksang Arts Awards'.
On May 6 KST, the 2022 'Baeksang Arts Awards' ceremony was held, where Shin Dong Yup, Suzy, and Park Bo Gum appeared as the hosts. Here, netizens couldn't help but be awestruck by Suzy and Park Bo Gum's outstanding visuals, standing side by side on stage. Shin Dong Yup also looked at the two hosts and commented, "When I see the two of your faces while hosting, your faces are amazing artworks." In response, Suzy and Park Bo Gum put their hands together, creating a heart. Their visuals and cute response to Shin Dong Yup's comment caused many netizens' hearts to flutter.
Check out some photos/videos of Suzy and Park Bo Gum from 'Baeksang Arts Awards' below!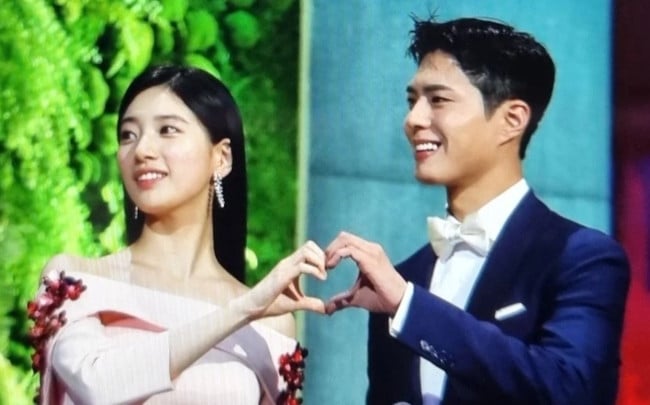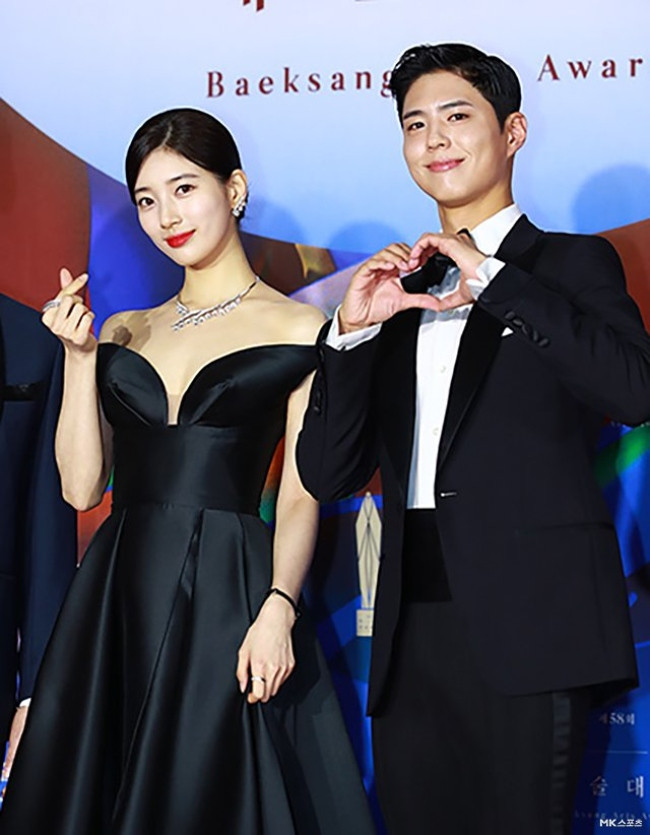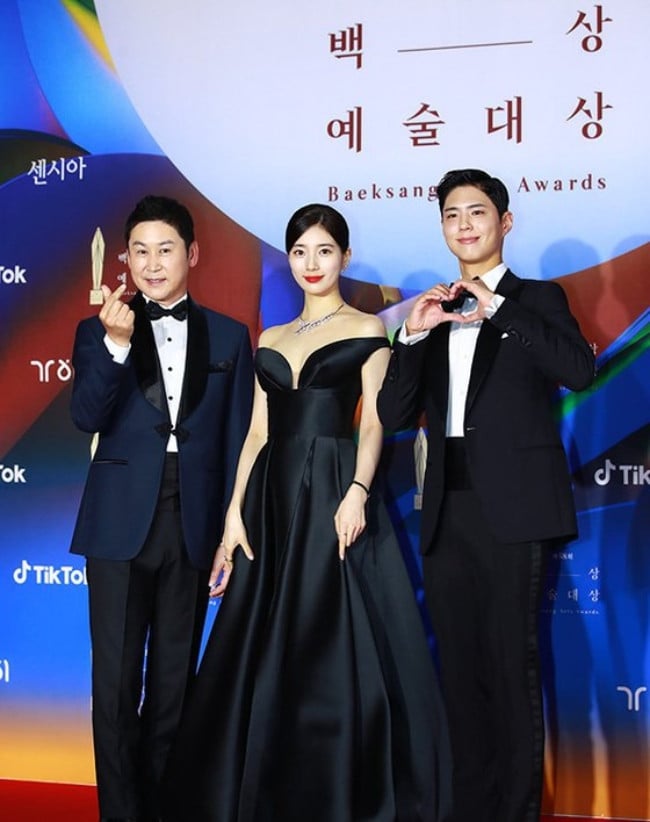 Some netizens' comments included:
"My favorite man and woman are in one frame TTT It was such a fascinating experience."
"Wow. Please let this visual combination come out in a drama."
"Insane. So frickin' handsome and pretty."
"Let's have a drama of them together!"
"My eyes were so pleased. Lollll. Please do a romantic comedy together."
"The two of them look so good together. Park Bo Gum is so good looking."
"Suzy really is...so pretty."
"Insane. How can a person look like that? So crazy pretty and handsome."
"Why is my heart fluttering?"
"Why is Suzy getting prettier by the day? How can she get even prettier than this?"
"What is this, my heart is fluttering."