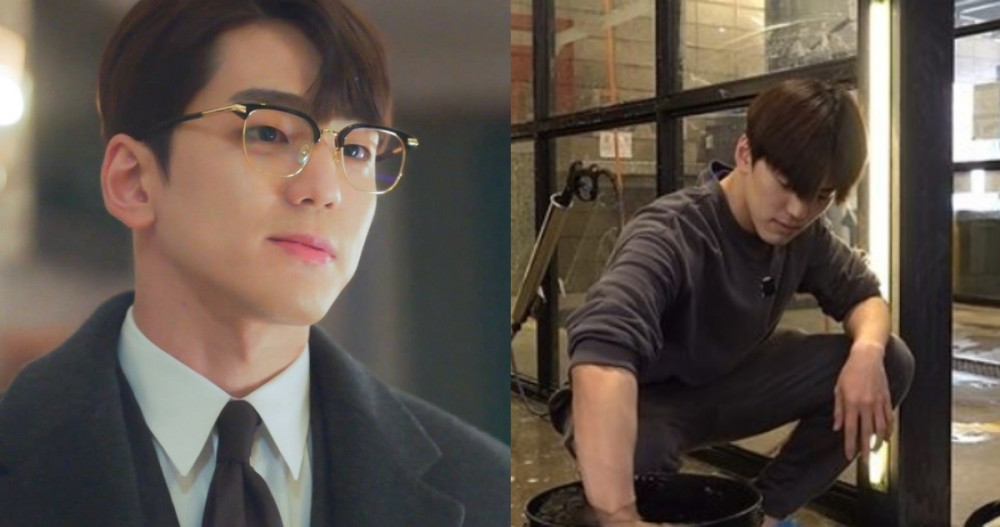 Actor Kim Min Kyu, known for his role as Cha Sung Hoon in the popular drama 'Business Proposal', will be making a guest appearance on MBC's 'Point of Omniscient Interference' this weekend.
On this episode, Kim Min Kyu will be revealing his interesting hobby of car washing. The episode's latest still cuts showed Kim Min Kyu arriving at a car wash center, fully passionate and concentrated in his tasks. Kim Min Kyu's manager was reportedly shocked at Kim Min Kyu's extensive knowledge in car washing and told the production crew, "I felt vibes of a professional from Kim Min Kyu."

Kim Min Kyu will also be sharing his tips for car washing, such as how to easily target the parts of the car that are difficult to clean. In response to Kim Min Kyu's passionate lecture in car washing, Kim Min Kyu's manager drew laughter when he confessed, "I think I lost my sanity there for a bit."
'Point of Omniscient Interference', featuring Kim Min Kyu and his manager, will be broadcast on May 7 at 11:10PM KST.