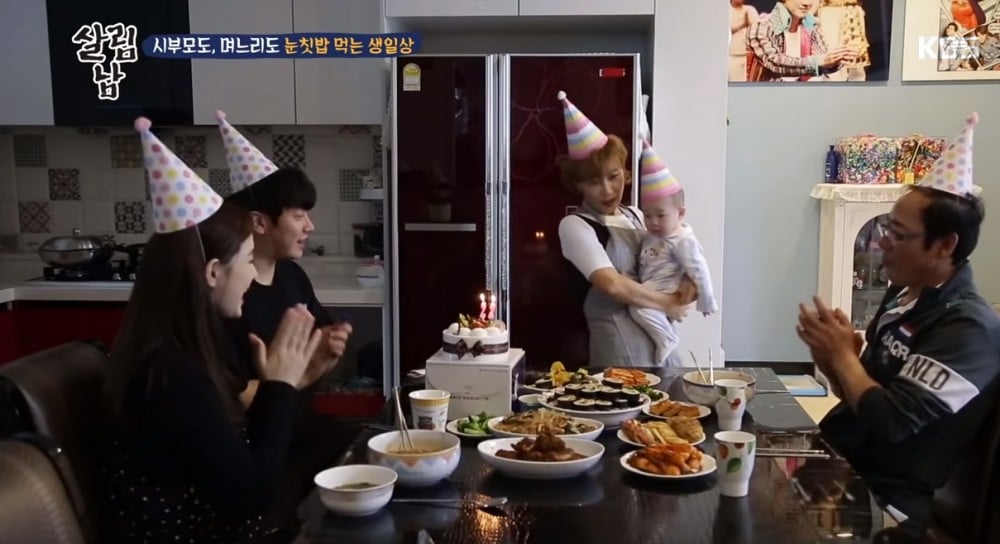 F.T. Island's Minhwan and his parents prepared a surprise for Yulhee's birthday.
On the December 12 airing of KBS 2TV's 'Mr. House Husband 2,' Minhwan prepared a birthday breakfast for his wife. He said, "It's her first birthday since marriage so I thought I should prepare a birthday meal." He attempted to cook himself, but ultimately enlisted the help of his parents.
After setting up breakfast, Minhwan went to go wake up Yulhee. He told Yulhee, "Mom, dad, and I have prepared a birthday meal for you upstairs." Yulhee was surprised and said, "Really? This early? Why are you making them work since the early morning?"
In the interview, Yulhee shared, "Our baby didn't go to bed till 5 am. So that's why I was sleeping in but oppa woke up his parents so early. He's kind of thoughtless..."


Yulhee quickly washed up and went to go eat breakfast. She was surprised by the nice meal and also received money from Minhwan's parents as a birthday gift. In addition, Minhwan and Yulhee had the chance to enjoy a date without their baby.
Watch the scenes of Yulhee x Minhwan from 'Mr. House Husband' in the clips.