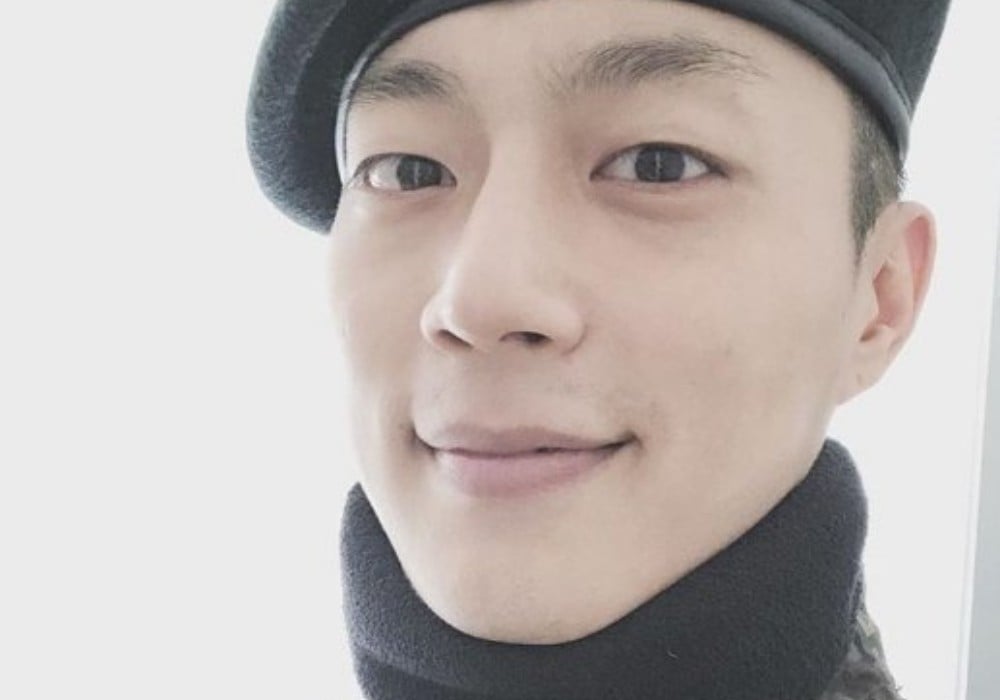 Highlight's Doojoon wrote a letter to fans.
In the first week of December, Doojoon had his first break from the military. Before returning to duty, Doojoon dedicated a sweet letter to his fans via Instagram.

His letter stated,
"Hello, this is Doojoon. How are you?? You guys are probably having a hard time because the weather got cold suddenly, but you know it's the most important to dress warmly and not catch a cold, right? It's very awkward leaving a post like this for the first time in a while. I'm, of course, doing well. Time flew by (the past week) because this is my first break. I've meaningfully spent the week by meeting the people who I've missed and doing the things I wanted to do.
Oh, and did you enjoy the concert? I wanted to stand on stage after watching various videos. I felt sorry, as well as envious seeing the performances by the 4 members. I also felt excited thinking about the time we will unite again. It will take a long time but the time will eventually come when we focus and work hard on our own duties. Time is flowing so I'm trying not to worry too much!
I am able to well adjust to my military life, which many of you are curious about, thanks to the kind help of my seniors. Don't worry too much and I hope you guys concern more about your own health. I am now returning and will work hard in the military. I will greet you guys again during my next break. Oh and thank you so much for the letters. Be careful of the cold. Bye!"