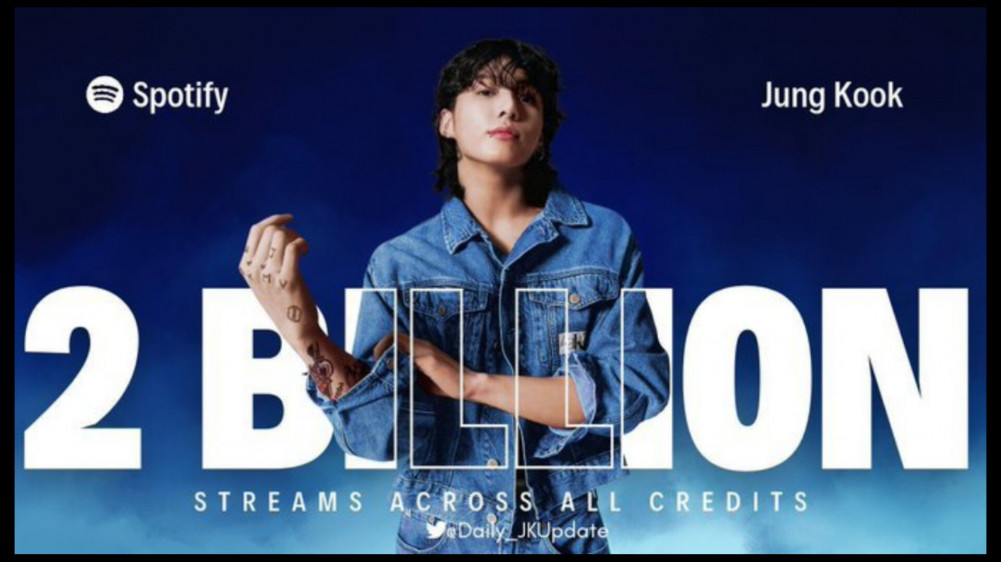 'Dreamers' famed singer, BTS Jungkook, has achieved a remarkable milestone in his musical career by surpassing an astounding 2 Billion streams across all credits on Spotify. What makes this achievement even more impressive is the fact that he accomplished this feat with just six songs, three under his own profile and three solo songs as a part of BTS.

With songs like "Dreamers," "Left And Right," and "Stay Alive" under his own profile, Jungkook showcases his artistry beyond the confines of BTS. These tracks have resonated with fans, allowing him to explore different genres and styles while still maintaining his unique musical identity. Among his solo tracks in BTS, "Euphoria," "My Time," and "Begin" have captured the hearts of millions of listeners around the world. All these songs showcase Jungkook's versatility as an artist, demonstrating his ability to captivate listeners with his soulful vocals and emotional performances.
Jungkook's success on Spotify places him in the company of only two other K-pop and Korean solo artists, namely Suga and IU, who have also surpassed 2 billion streams across all credits on the platform. This achievement further solidifies Jungkook's position as one of the industry's most influential and talented artists.
By crossing the 2 Billion streams milestone, Jungkook has proved his ability to consistently deliver music that connects with listeners on a profound level. With his remarkable accomplishments, Jungkook paves the way for future Korean artists to make their mark on the international stage, demonstrating the limitless potential of K-pop to captivate audiences worldwide.