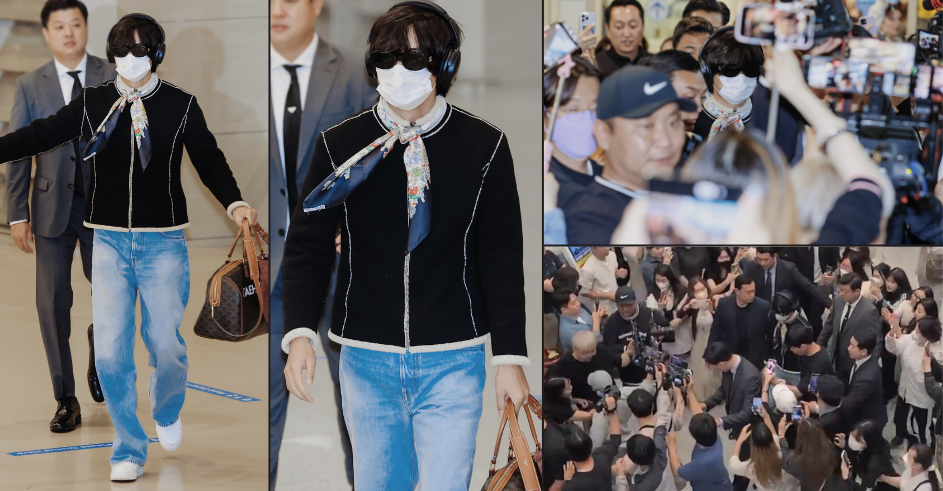 Even with his face concealed, Kim Taehyung, aka V of BTS, couldn't hide his dazzling visuals at the airport.

On May 27th, Taehyung returned to South Korea through Incheon International Airport after wrapping up his overseas schedule in France.
Taehyung looked fashionably Parisian with a stylish scarf wrapped around his neck, accompanied by a black blazer and loose jeans, effortlessly balancing both comfort and style.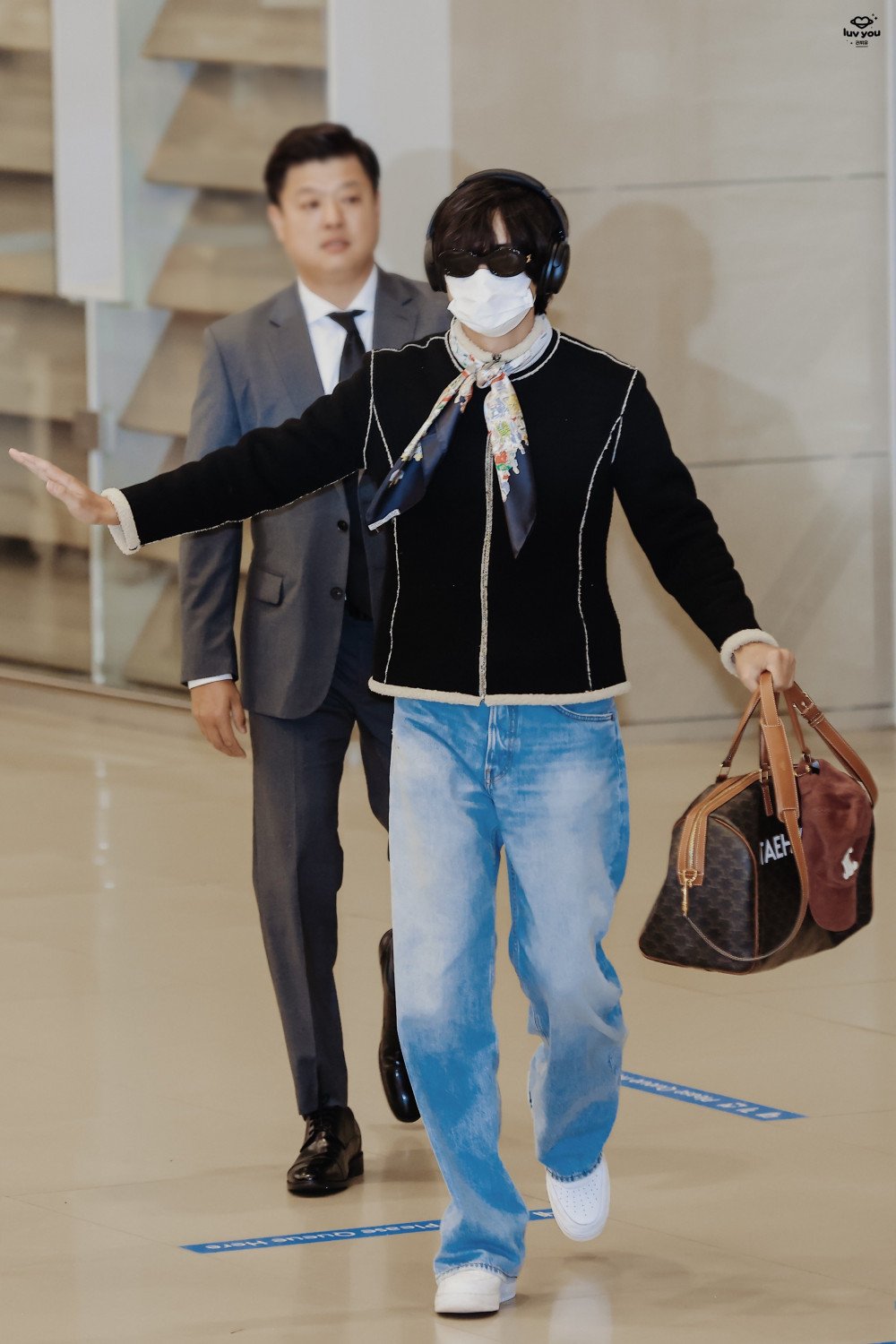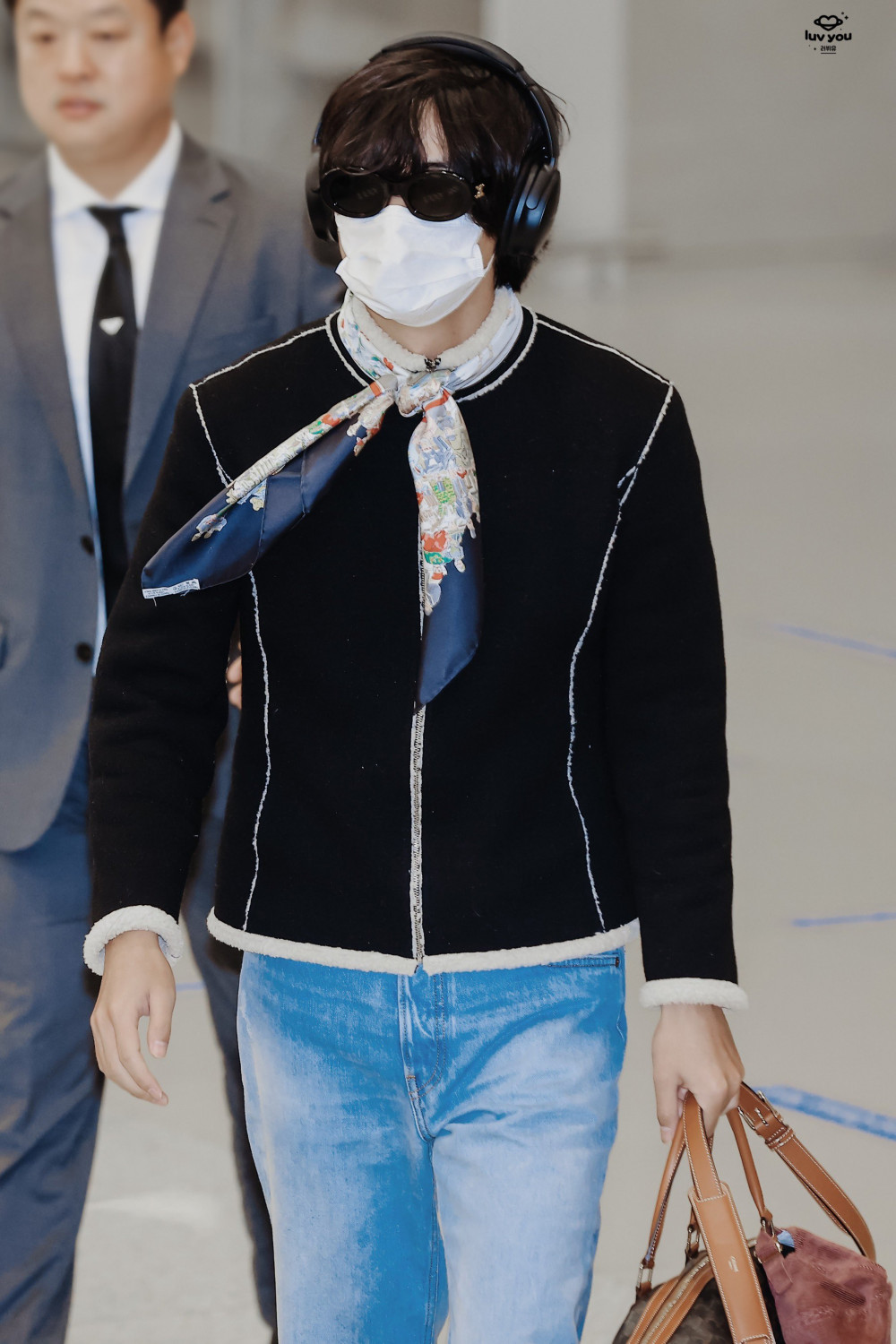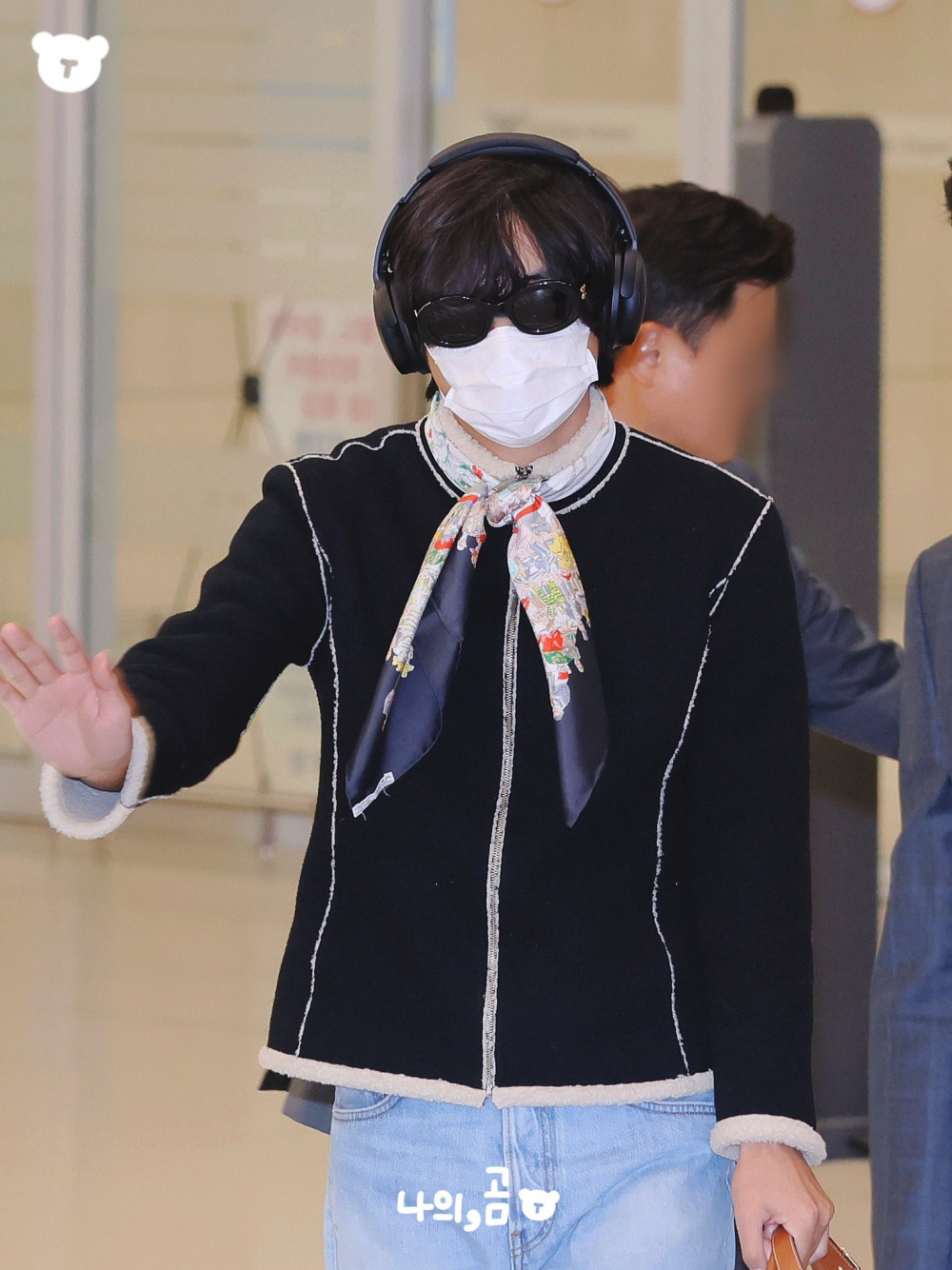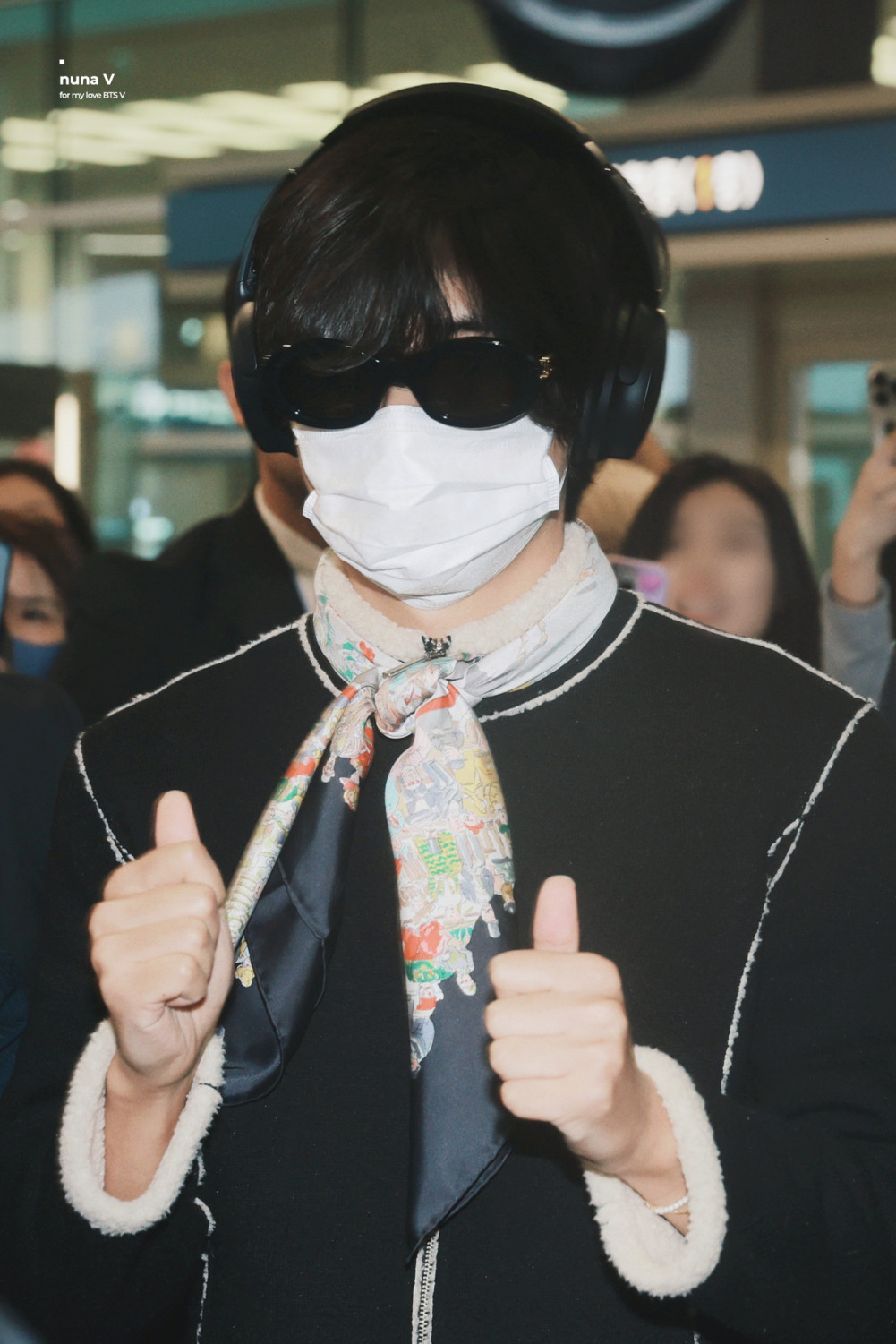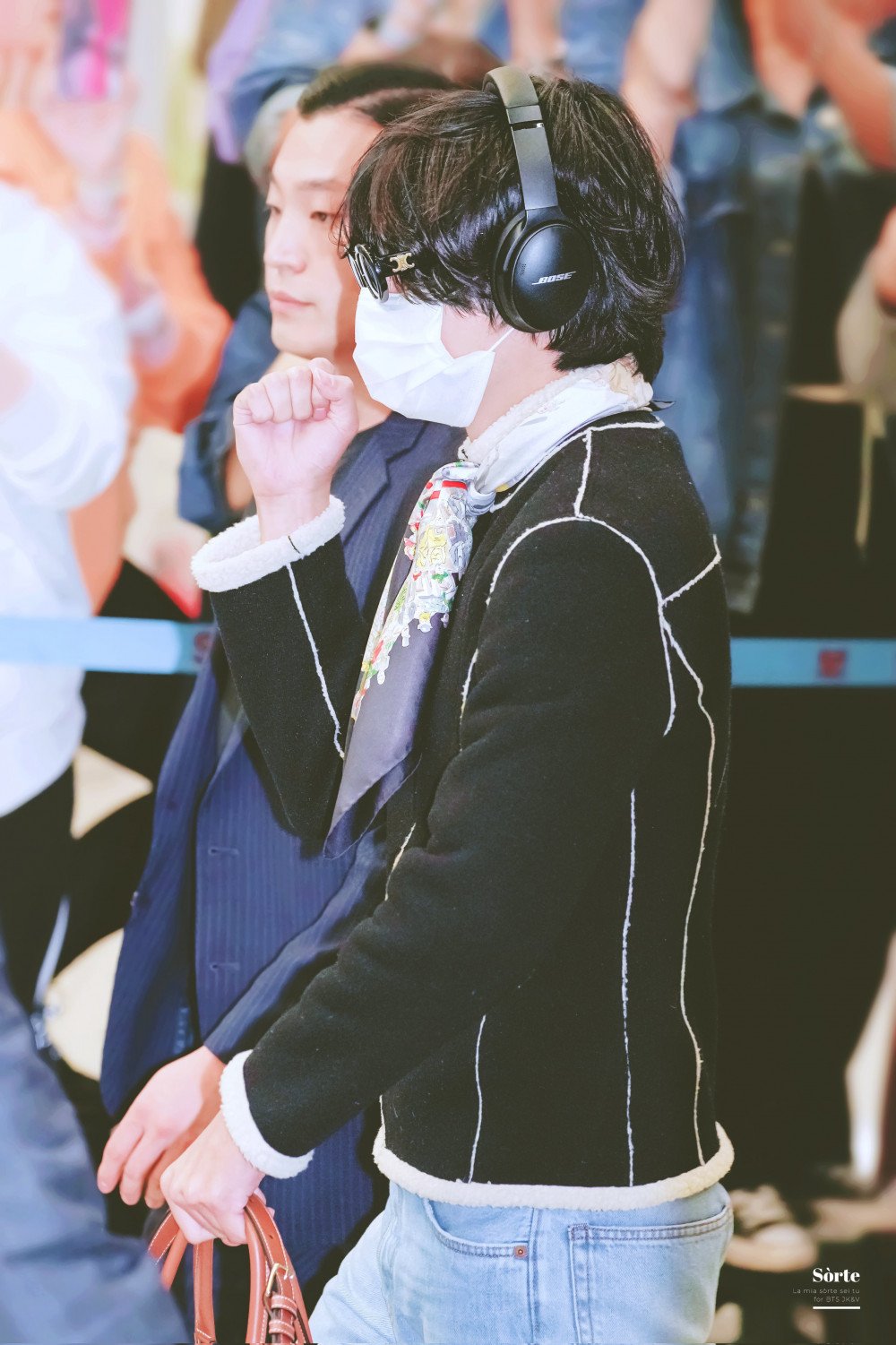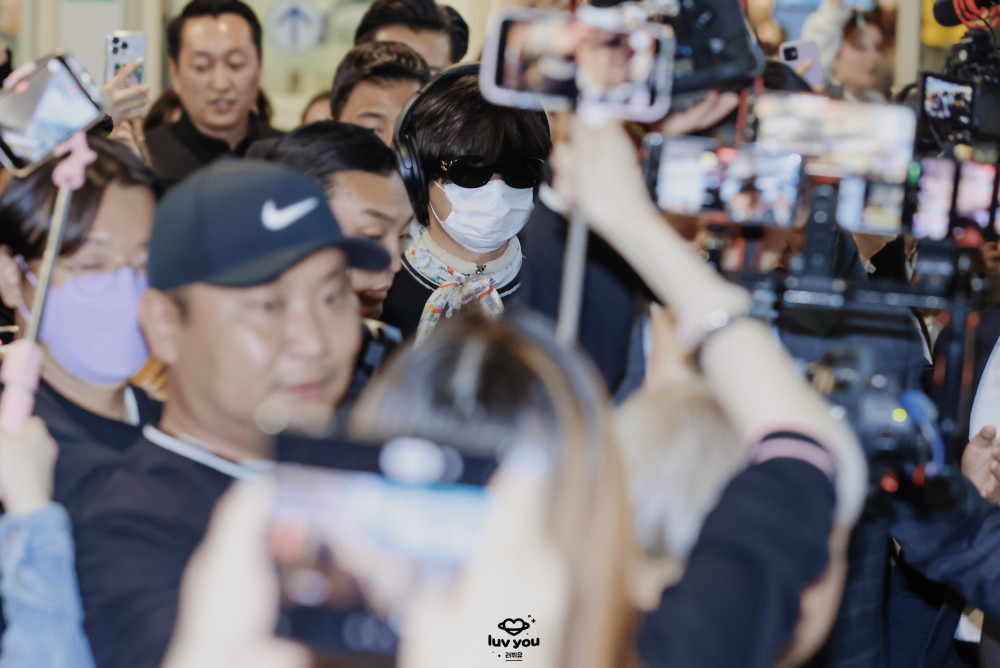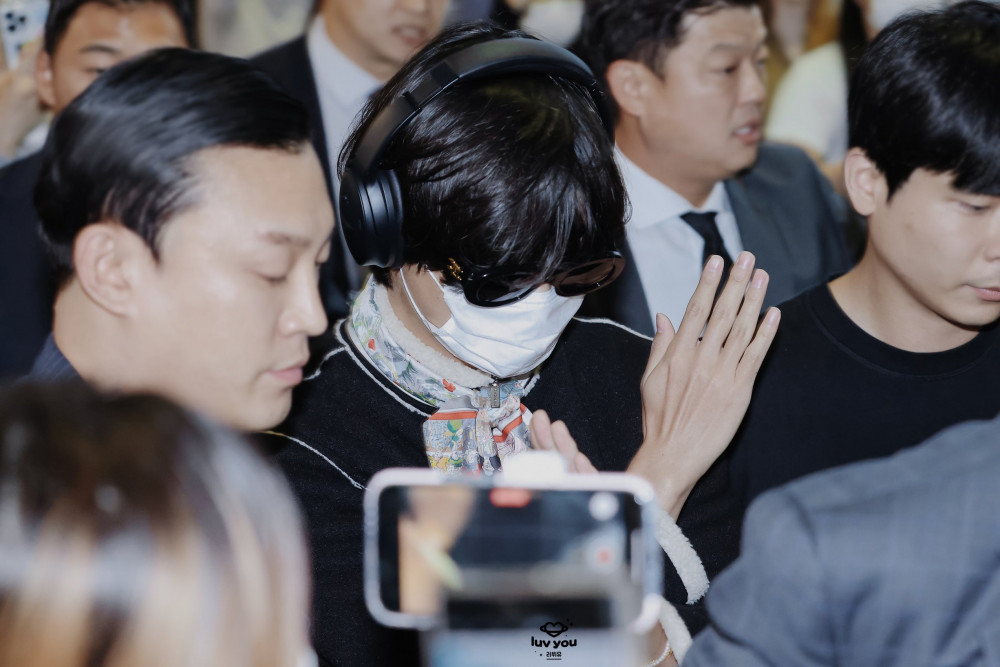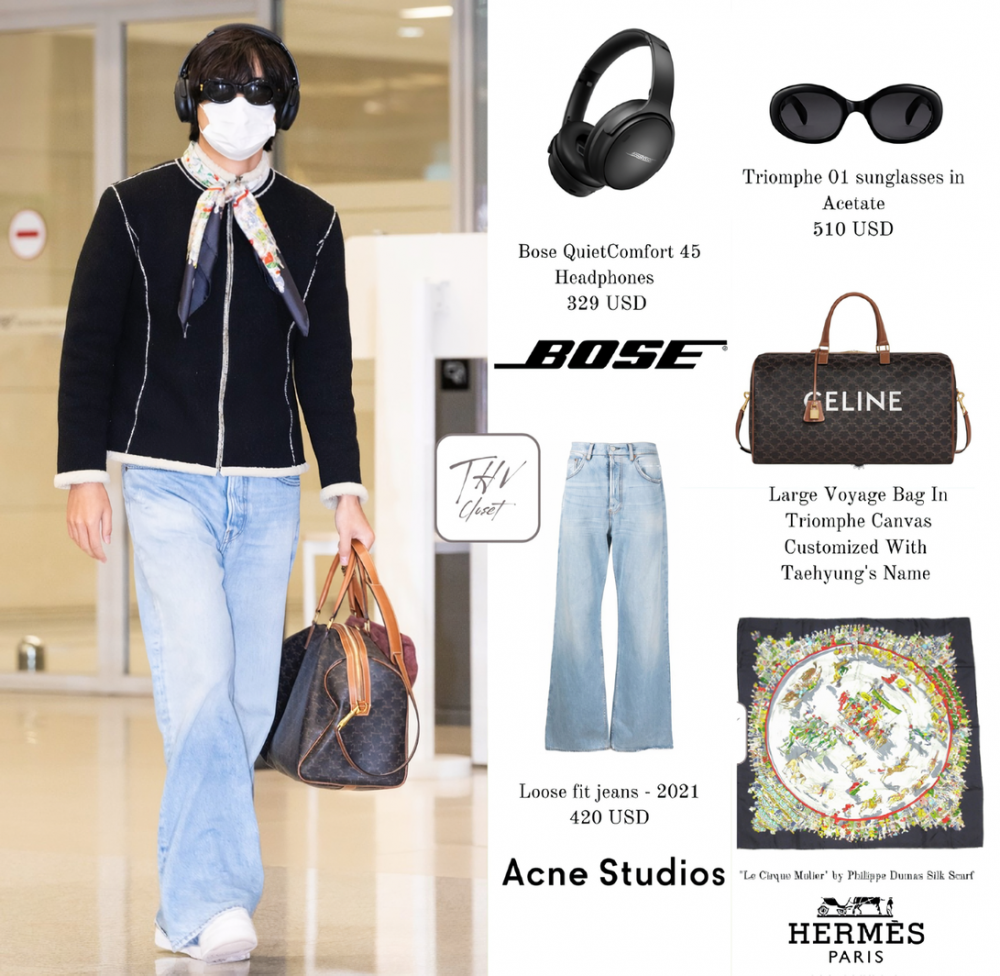 A huge crowd of fans and media personnel awaited Taehyung's arrival to welcome him back into the country with lots of love and cheers.


The atmosphere at the airport was lively, and loud screams could be heard from people vying for Taehyung's attention.
Despite being tired from his journey, Taehyung didn't let the surrounding chaos detract from his usual charming self. He struck cheerful poses and warmly greeted his fans and the reporters with affection.

Taehyung also didn't miss a chance to greet an elderly reporter whom he recognized from the crowd and whom he had regularly encountered for years in his public appearances.


With all the excitement surrounding Taehyung's safe return to South Korea, "WELCOME HOME TAEHYUNG" trended worldwide at #1 on Twitter.
His airport photos proved their popularity by trending on various Korean platforms such as Naver, Nate, and Daum, as well as other K-media websites.