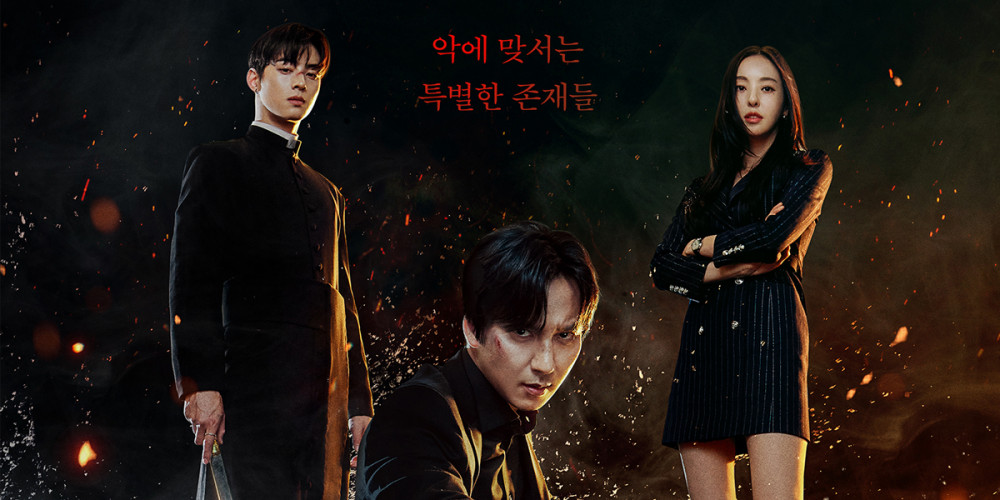 The highly-anticipated fantasy action series 'Island', based off of a hit webtoon series of the same name, is finally coming to TVING on December 30!

Starring Kim Nam Gil, Lee Da Hee, ASTRO's Cha Eun Woo, Sung Joon, and more, 'Island' follows the story of those destined to defend earth from evil. First, there's Vahn (Kim Nam Gil), a character who has existed across time and space, always fighting evil. Then there's Priest John (Cha Eun Woo), an exorcist who travels to Jeju island after divining that a savior has appeared on earth. Lastly, there's Won Mi Ho (Lee Da Hee), a woman whose life is in danger at every moment.


The brand new TVING-original series finally premieres later this month on December 30, also coming to Prime Video for viewers overseas.
While you wait, check out the drama's latest teaser poster, below.