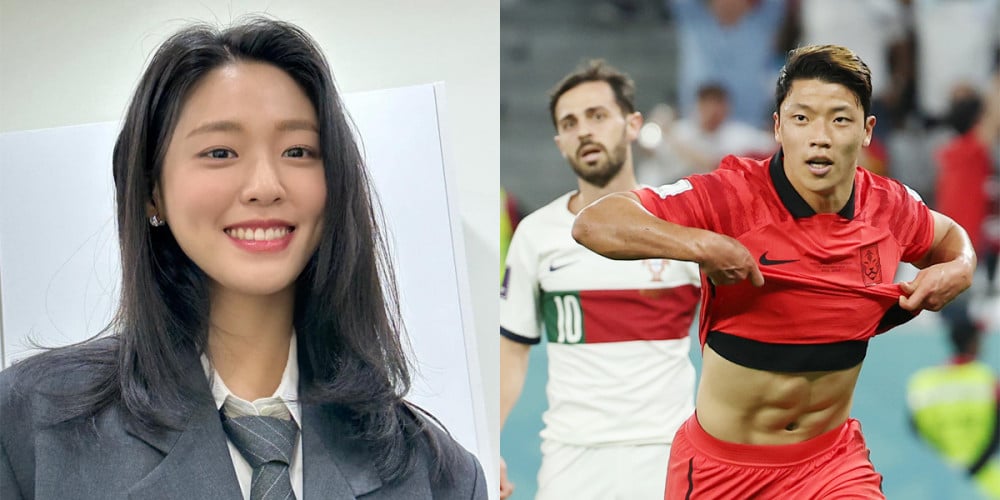 Singer/actress Seolhyun celebrated South Korea's victory during the 'FIFA World Cup Qatar 2022' with a cute shoutout to her elementary school junior, Hwang Hee Chan.
On December 2, shortly after South Korea's advancement to the round of 16 at the 'FIFA World Cup' was confirmed, Seolhyun shared on her Instagram story, "I knew Hee Chan was gonna do it." In the accompanying photo, the star was seen wearing Hwang Hee Chan's #11 jersey, tuning into the match. She also posted another image of the South Korean national team players celebrating their victory on the TV screen, then followed up with a few cute poses of her own while dressed in her 'Red Devils' jersey with red horns, writing, "Cheers to your sparkling eyes."
Meanwhile, it's known that Seolhyun and Hwang Hee Chan are sunbae-hoobaes from the same elementary school in Bucheon-si, Gyeonggi province. Seolhyun is Hwang Hee Chan's sunbae by 2-years.