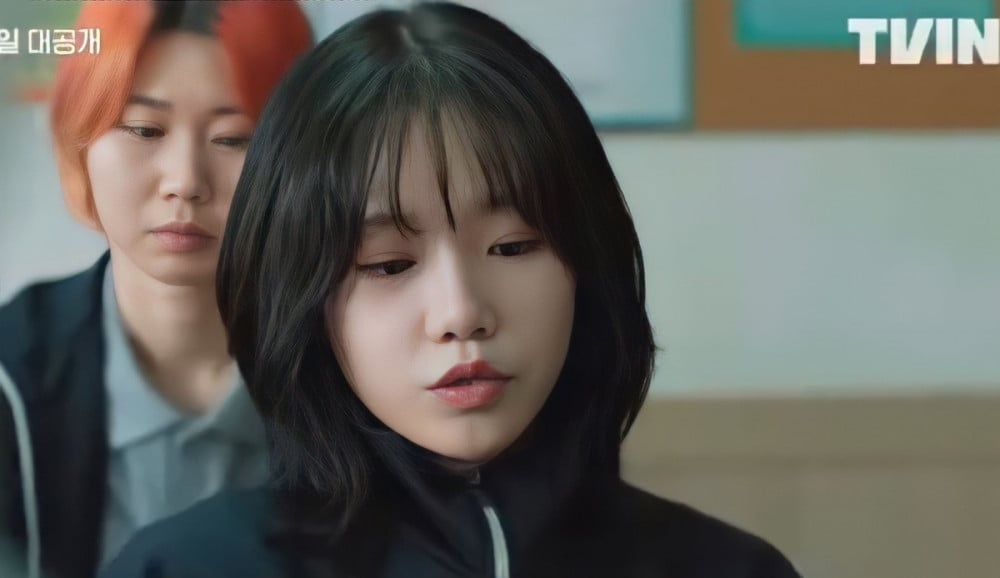 Former IZ*ONE's Jo Yu Ri was spotted in the highlight video for TVING's new original series 'Work Later, Drink Now 2'.

On December 4 KST, one netizen posted an online community forum post titled, "Wow. Jo Yu Ri is amazing." Here, the netizen included a gif from the highlight video released for TVING's upcoming series 'Work Later, Drink Now 2', where it showed Jo Yu Ri and A Pink's Eunji visibly in a heated argument.
The netizen further wrote, "Because [Jo Yu Ri] is good at acting, I always thought Jo Yu Ri would do well in acting, but she really came out in the preview for 'Work Later, Drink Now 2'. I don't know whether she's a side character or a cameo, but her fans seem to be getting surprised only now because nobody had known about [her casting]. Aren't both [A Pink's Eunji and Jo Yu Ri] from Busan?"
Watch Jo Yu Ri in the highlight video below at time stamp [1:50-1:53]!
Netizens commented:
"Jo Yu Ri seems like she can really fight with Jung Eunji. She's good at singing and when you see her acting, she's actually really good."
"She acts even more than Kim Min Ju does. Lolll. And she's even good at it too."
"I hope she gets even more famous as a side character in this drama, and her albums do well. [Her songs] "Glassy", "Love Shhh!" and "Loveable" were all so good, but the responses were a little unfortunate."
"But she's really good at acting."
"These days, Jo Yu Ri is so pretty."
"[Eunji and Jo Yu Ri] both resemble each other in some kind of way."
"She's so cute and small. Lolll. She's so pretty, always working hard."
"The way she projects her voice is just really good for acting."
"I really didn't know Jo Yu Ri would act. Loll. But she's actually good!"