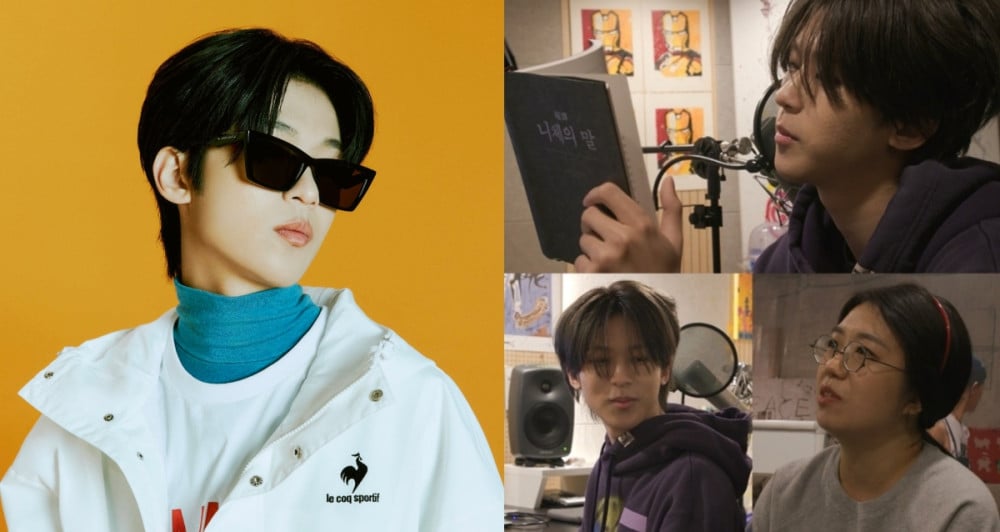 Rapper Big Naughty and his mother will be appearing as special guests on MBC's variety program 'DNA Mate.
On the upcoming December 6 KST broadcast of MBC's variety show 'DNA Mate', rapper Big Naughty and his mother caught the attention of many with their relationship that resembled that of two friends, rather than the typical mother and son. Here, they talked about how Big Naughty competed on Mnet's hip hop survival show 'Show Me The Money' when he was just 17 years old, quickly making it to the finals. Big Naughty continues to see a lot of success with his music even after the show, earning the title "music chart gangster", and even winning music awards for his music.
In the upcoming broadcast of 'DNA Mate', Big Naughty' showed that he spends his morning at the recording studio, hard at work as usual. Barefoot and comfortably lounging in his studio, Big Naughty turned heads by suddenly reaching for a book titled, 'Nietzsche's Words'. When Big Naughty's mother showed up, it was revealed that her favorite artist is Big Bang, to the point where she even put Big Bang's albums on display in the house, instead of her own son's albums. Despite the mother and son sharing their love for music, many were shocked to learn that Big Naughty's mom was actually not that happy to learn her son had passed the first round at 'Show Me The Money'. The reason for this will be revealed in the upcoming episode.