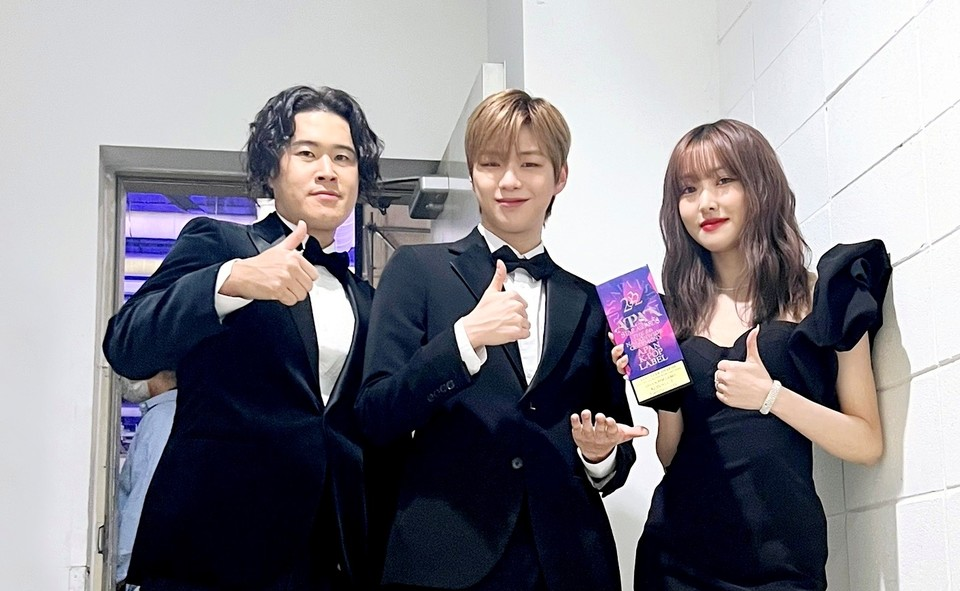 On September 29, the 8th annual 'APAN Star Awards' took place at KINTEX, hosted by the Korea Entertainment Management Association (CEMA). A congratulatory stage was given by Kang Daniel, Yuju, and Chancellor as artists representing KONNECT Entertainment, the recipient of this year's APAN K-Pop Label Award. This distinction is awarded to a K-pop label that promotes the development of K-pop and is active in various fields.
As part of the special stage, the artists showcased their latest discography in front of the drama actors and spectators present. KONNECT founder Kang Daniel performed "Parade", a side track from his first full album 'The Story'. Yuju performed her digital single "Evening". Chancellor sang "Runaway with me" from his second full-length album 'Chancellor'.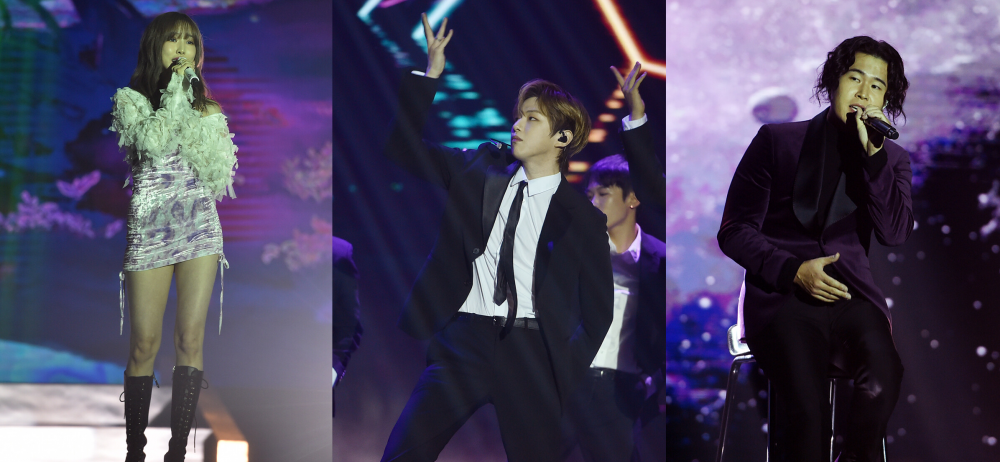 The KONNECT artists stepped on stage to accept the APAN K-Pop Label Award together.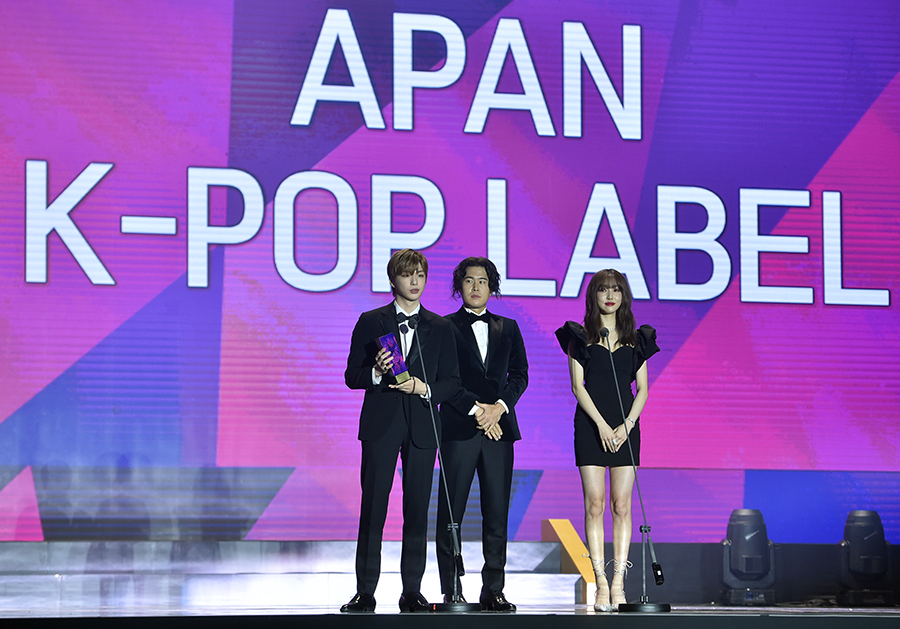 Kang Daniel, the company's artist and CEO, said in his acceptance speech: "First, many thanks to CEMA and APAN Star Awards for such a huge and meaningful award. Honestly speaking, out of the awards I received so far, this award is particularly special because it's not one received under the name of Kang Daniel but as KONNECT Entertainment, so it carries a lot of meaning. Of course, the start really wasn't easy. There were manyups and downs, and there were many falls. But with this award, I think we have been running hard. All KONNECT employees, this company KONNECT as a team, really persevered well. It's an award that makes one feel immense pride and is all the more precious.

"If that was the first act, now we are in act 2 with Chancellor and Yuju showing a lot of great music and good performances, growing together each time which makes me happier. In the future, we'll show you in the third act through music and stages, good contents as a feast for ears and eyes to enjoy. Once again, thank you. Thank you, APAN Star Awards."
Chancellor spoke next: "As a KONNECT artist and producer, receiving this K-Pop Label Award is very meaningful and unique. Thank you so much to the APAN officials who gave us this award. I really want to call you. In the future, I'll work hard to make more good music and great K-contents. Thank you."
Yuju closed with: "Usually at award ceremonies, artists receive the spotlight a lot of the time, so I think it's very meaningful to win an award under the name of 'KONNECT' as a K-pop label today. I think it's quite different. Thank you APAN for giving KONNECT this great award. KONNECT will continue to make good music in the future, so please look forward to it. Thank you."

In a separate interview, Kang Daniel said it was even more touching that the award is for KONNECT and that it wasn't an easy road. Sometimes he had to be strong on an unfamiliar road, and other times he felt out of his depth. Whenever that happened, he felt the power of family with him in the name of KONNECT.
Daniel thanked the other artists: "These wonderful artists opened the second act of KONNECT. Thanks to them, we were able to present more challenges and charming music."
After APAN, the KONNECT artists took to SNS to further express their excitement.
Kang Daniel: What a Beautiful day!!!!
Yuju: APAN STAR AWARDS
Chancellor: Stay classy
Yuju: So proud ~
Chancellor: So proud!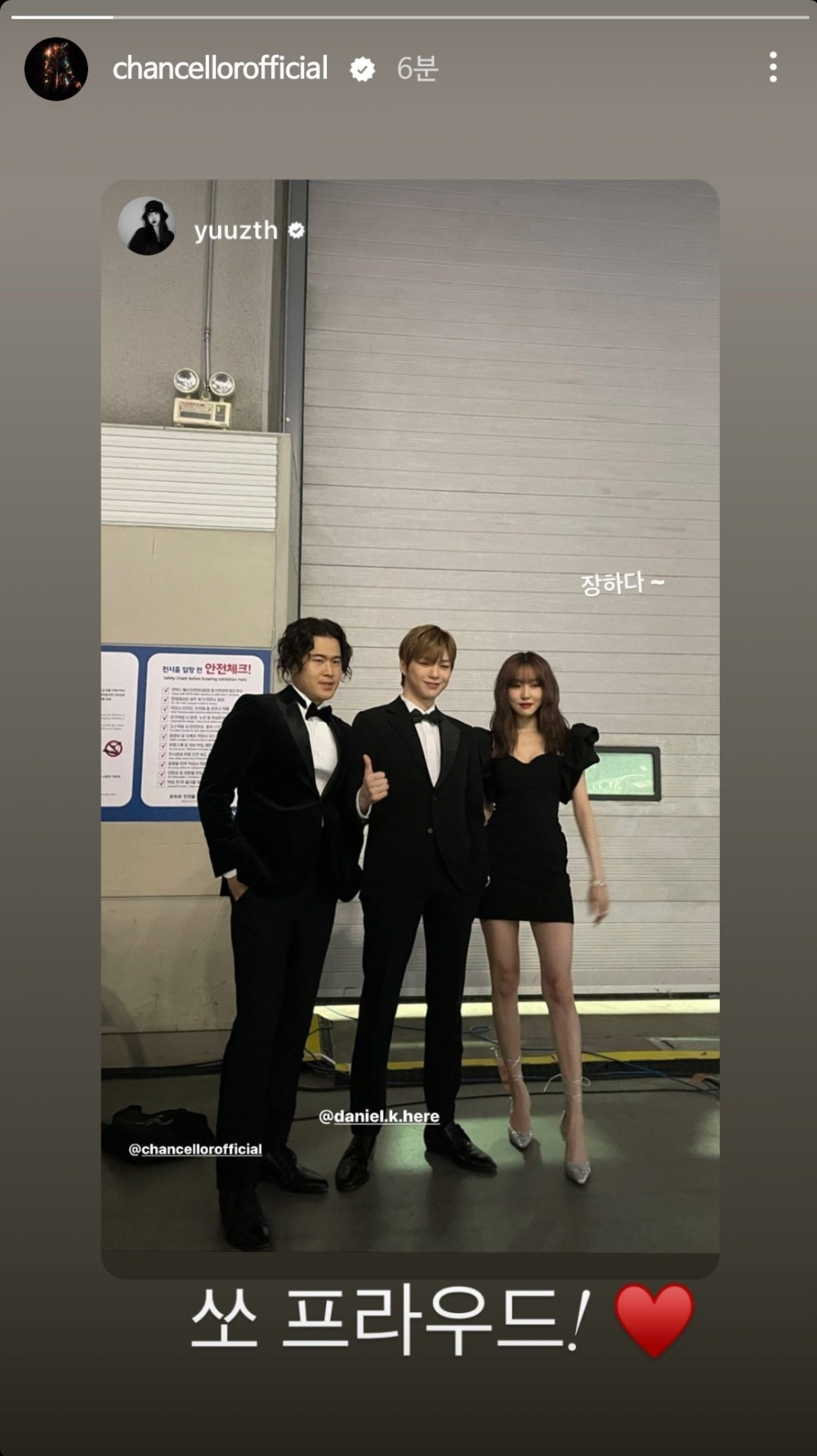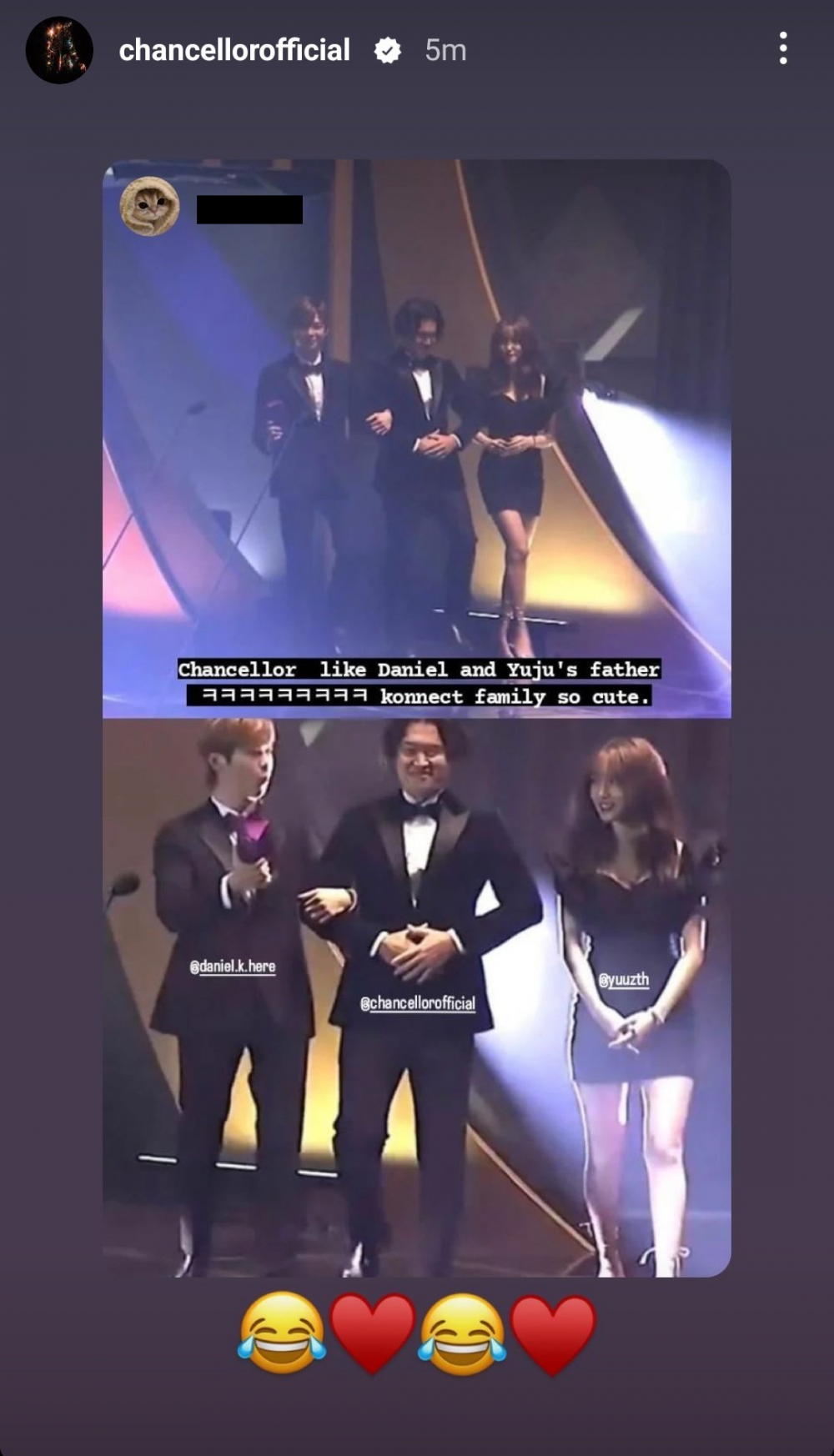 KONNECT Entertainment was established in 2019 as Kang Daniel's one-man independent agency and has since expanded its artist lineup in 2021 through Chancellor and Yuju and a domestic management partnership with CL's label Very Cherry. Other business endeavors include mobile apps (Kang Daniel's fancafe, 'SuperStar' rhythm game, 'STARWAY' puzzle game) and Cafe de KONNECT. The artists have challenged themselves in various fields such as music, acting, hosting, and producing.

In other news, Kang Daniel will be embarking on the Asia leg of his 'First Parade' world tour and 'Joy Ride' Japan tour. Yuju has been a radio DJ for KBS Cool FM Station Z 'Yuju's Night View' and recently displayed her vocal prowess in JTBC music show 'K-909' and an OST titled "Real Love" for tvN drama 'Love in Contract'. After wrapping up the first season of talk show Midnight Show with co-host Purple, Chancellor competed on KBS 'Listen Up' with Peakboy's produced song "Dot" and made a special appearance at Daniel's first solo concert.
Congratulations to KONNECT!