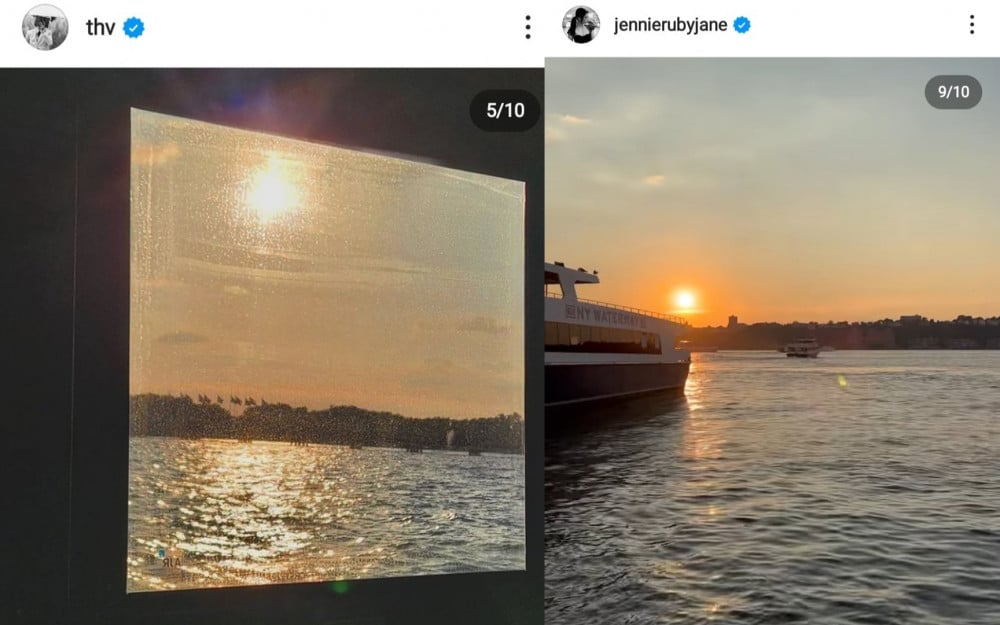 Two weeks ago, BLACKPINK headed out to New York City for their performance at the 2022 VMAs. The global K-pop group got on the plane on August 25 and greeted fans at the Incheon International Airport.
Coincidentally or not, BTS's V was also seen at the Incheon International Airport the day before BLACKPINK and also headed to NYC. At the time, many were not aware of the reasons for V's visit to the city that never sleeps, but it was later revealed that it was for his Vogue photoshoot.
Nevertheless, many K-netizens speculated that V and Jennie were heading to New York City for a private date outside of Korea so they can freely walk around together.
Then on September 6, V updated his Instagram with photos from his trip. K-netizens began their detective work and compared the photos to Jennie's photos that she uploaded about a week ago. These netizens found that V had taken photos at the same location seen on Jennie's Instagram post speculating they had been together.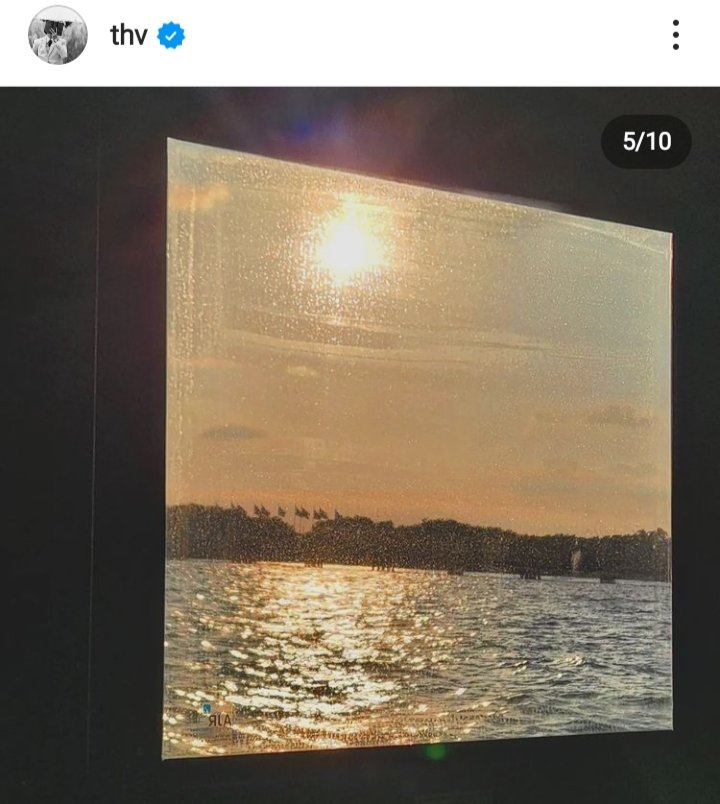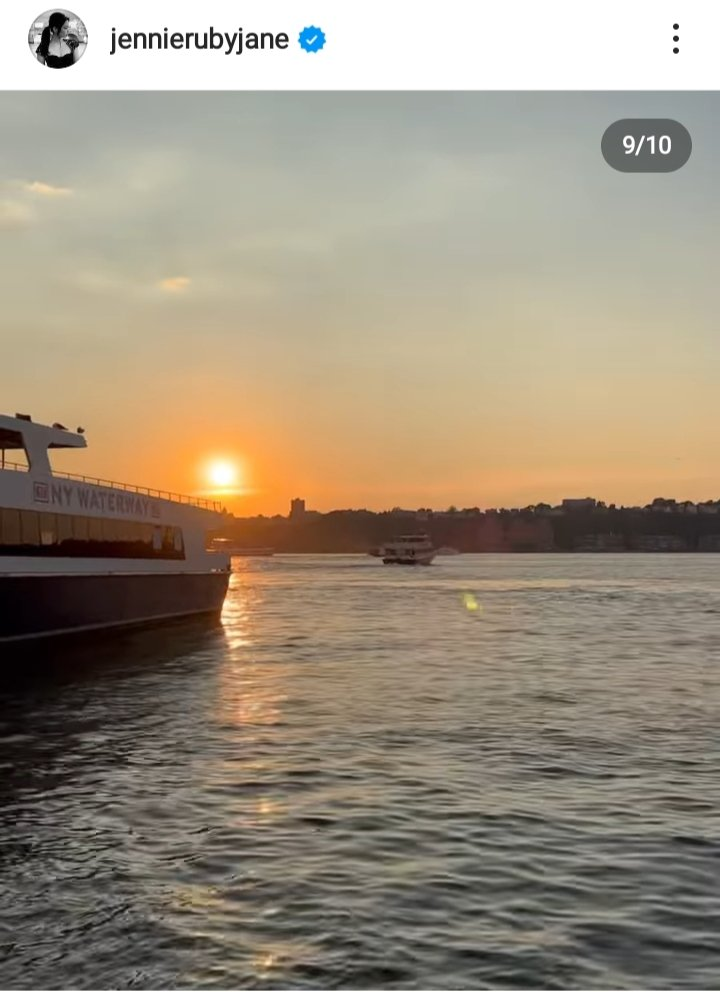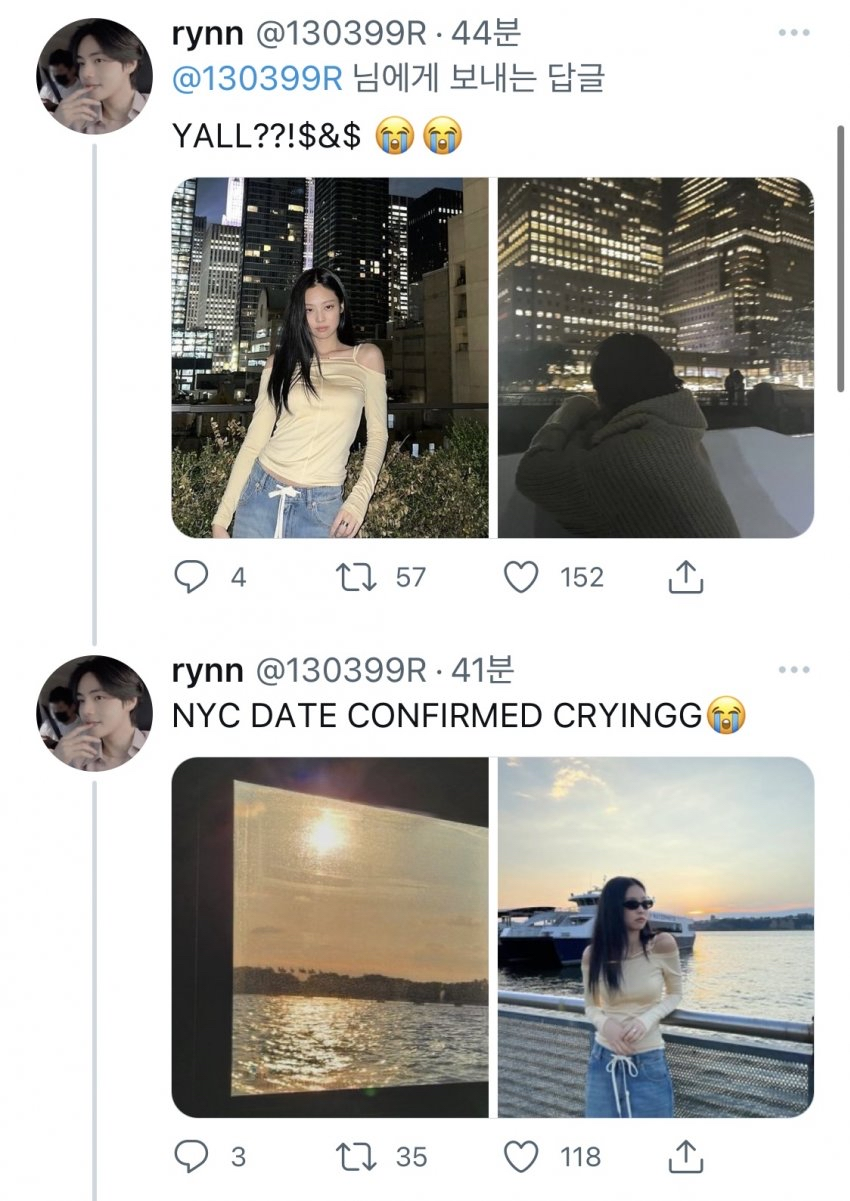 One of the common locations seems to be a ferry port near Liberty National Golf Course.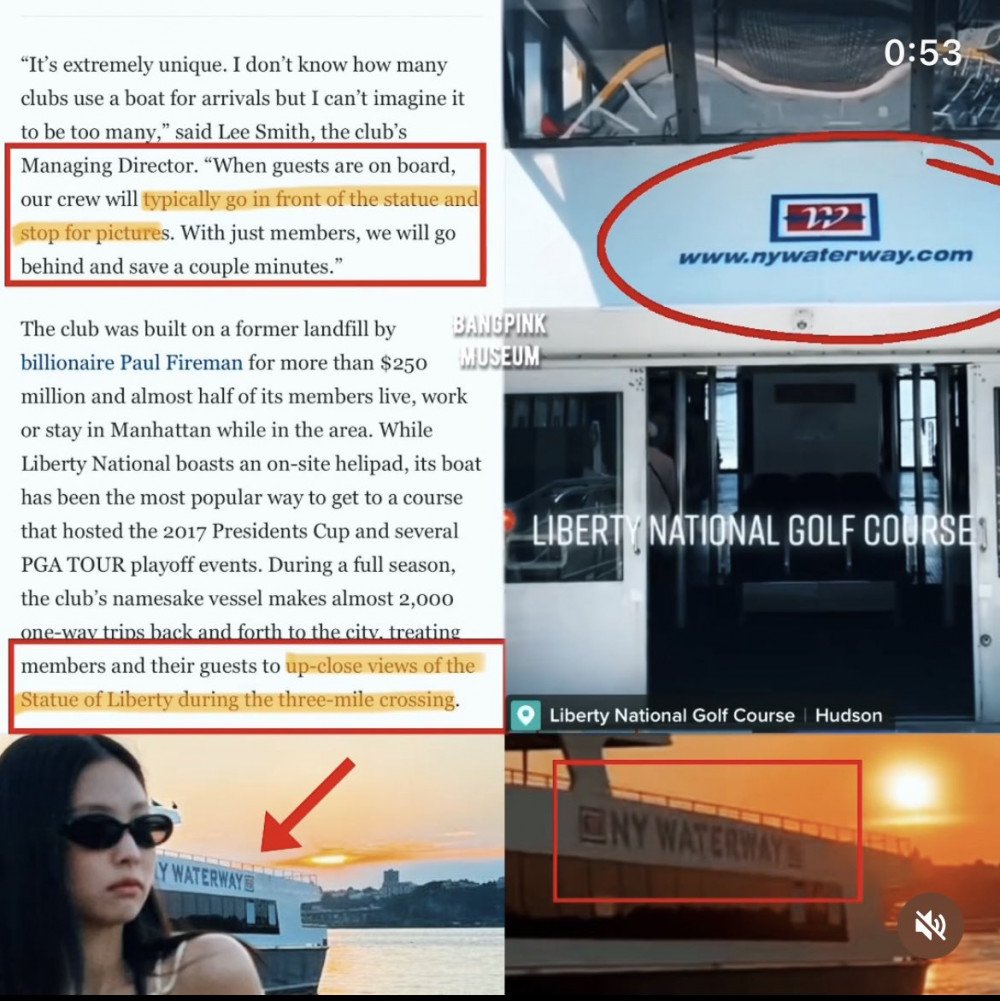 While the other location appears to be a similar location in the middle of manhattan.
K-netizens continued to divert their attention to V and Jennie's dating rumors and left comments saying that the two idols are not even trying to hide it anymore. Netizens commented, "They're posting Lovestagram openly now," "I really feel like the two want to go public with their relationship but their agencies are stopping them, lol," "They were on the ferry and wore the same hat? who took the photo of Jennie and Rose then?" "I'm more annoyed that they just post these photos as if nothing happened. I used to be a fan but I don't know anymore. Whatever just have a happy life with Jennie," "The people who are denying they are dating, what are you going to say when they admit their relationship later?" and "It really seems like V doesn't want to hide his relationship and wants to tell the world that his girlfriend is Jennie, lol."