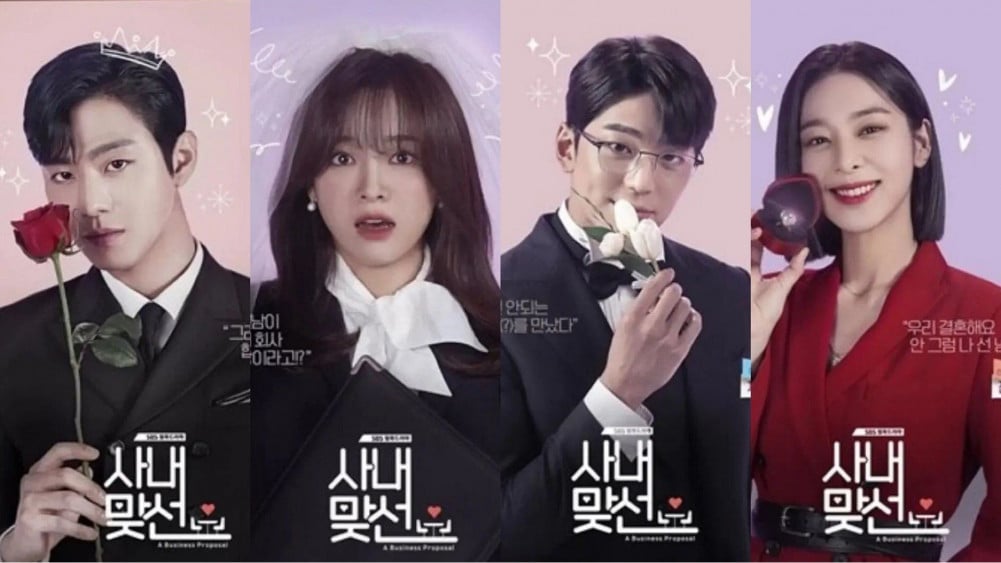 K-dramas are known for the plotlines, whether it be childhood friends to lovers, love triangles, and more. For many years now, K-dramas have been receiving much love and popularity, but sometimes a K-drama will not live up to the hype, or there'll just be something missing that you can't quite put your finger on that doesn't make the drama as enjoyable to watch, and it could be. So here are six tropes fans want to see more in K-dramas!
1. Enemies to Lovers: The classic trope of all tropes, frequently in K-dramas, we see childhood friends become lovers, but it's not too often that fans get to see a true enemies-to-lovers storyline. Plus, everyone loves a good enemies-to-lovers story, with witty banter but with a kick of tension between the two main characters, such as what was seen in "Secret Garden," "My Love from the Star," "My Name is Kim Sam Soon," all of which became extremely megahit dramas!
2. Famous Star Meets Normal Person: While there have been dramas such as "Full House," "Sh**ting Stars," and "I Married an Anti-Fan" it's not common to really see a K-drama that centers around the plotline of the world of entertainment. Caving into a fan's dream of being able to fall into a romantic relationship with a celebrity always makes for a really fun adventure!


3. Body Positivity: Probably the closest fans were able to get in terms of body positivity was in "Weightlifting Fairy Kim Bok Joo," but it's very rare to see a K-drama where the protagonist is happy with the way that their body is, rather what fans commonly see if someone who goes through a significant transformation from their hair, their weight to their outfits and it's only then that the character gets the love that is so desired. But it'd be nice to be able to see a K-drama that focuses on a character who is happy with the way that they look and a love lead that also loves the way that they are.
4. Back to the Small Town: Something about small-town romances just brings a lot of comfort, with hits such as "Hometown Cha Cha Cha," and "Our Blues," these dramas are a lot more relatable to daily life. Overall it feels more sentimental, but rarely do we get to see many dramas that focus on this storyline, which is a shame.

5. Wedding Fever: Wedding season calls for many mishaps, which can make for a great K-drama! Just like the other tropes, there haven't been many K-dramas that focus on a character who is a wedding planner, who then goes through the major ups and downs of having to prepare for a wedding. The most recent drama that focused on weddings at all was "Welcome to Wedding Hell." But even this drama wasn't a mainstream drama; but was actually broadcasted through KakaoTalk TV.
6. Vacation Getaway: Stumbling upon your true love while on vacation, can it get any better? It's always nice to see two people from different worlds collide together, whether they're on vacation for relaxation, to get away from the hassles of daily life, or to find their new selves. But it's not often we get to see this storyline appear in K-dramas. But this would be perfect for the slow, lazy summer season, where all you want to do is relax and go with the flow!
What are some tropes that you'd love to see in K-dramas?