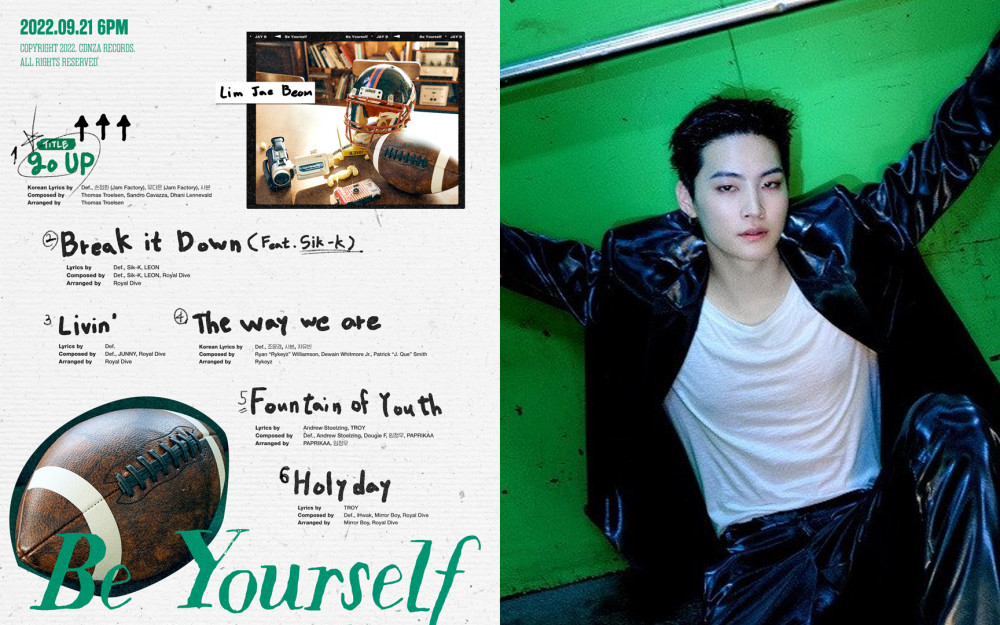 Jay B is continuing to reveal more information about his upcoming mini-album 'Be Yourself' and released the tracklist on September 14 at midnight KST.
According to the tracklist, the upcoming EP will include a total of 6 tracks. The title track will be "Go Up," and the album also includes songs titled "Break it Down (feat. Sik-K)", "Livin," "The way we are," "Fountain of Youth," and "Holy Day."

Meanwhile, Jay B's upcoming EP album 'Be Yourself' will be released through various music platforms on September 21 KST.