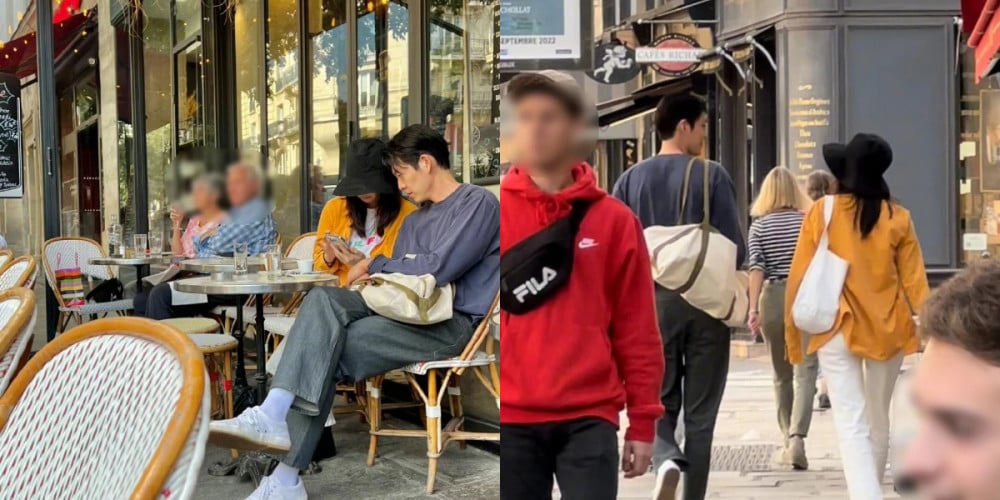 The gorgeous celebrity couple Shin Min Ah and Kim Woo Bin were spotted on a date in Paris, France.
On September 16, one Chinese netizen uploaded photos of Shin Min Ah and Kim Woo Bin on Weibo, writing, "I met Kim Woo Bin and Shin Min Ah in Paris. I even waved 'Bye bye' to Kim Woo Bin."
In the photos, the couple can be seen spending a casual afternoon at a cafe in Paris, exuding comfortable and relaxed vibes. It seems that the two stars enjoyed their outing freely, without paying much attention to onlookers.
Meanwhile, Shin Min Ah and Kim Woo Bin first went public with their relationship in 2015. The couple has been seen together in public several times before, and both stars have also spoken publicly about their relationship during interviews. Earlier this year, Shin Min Ah and Kim Woo Bin starred in the tvN omnibus drama 'Our Blues'.