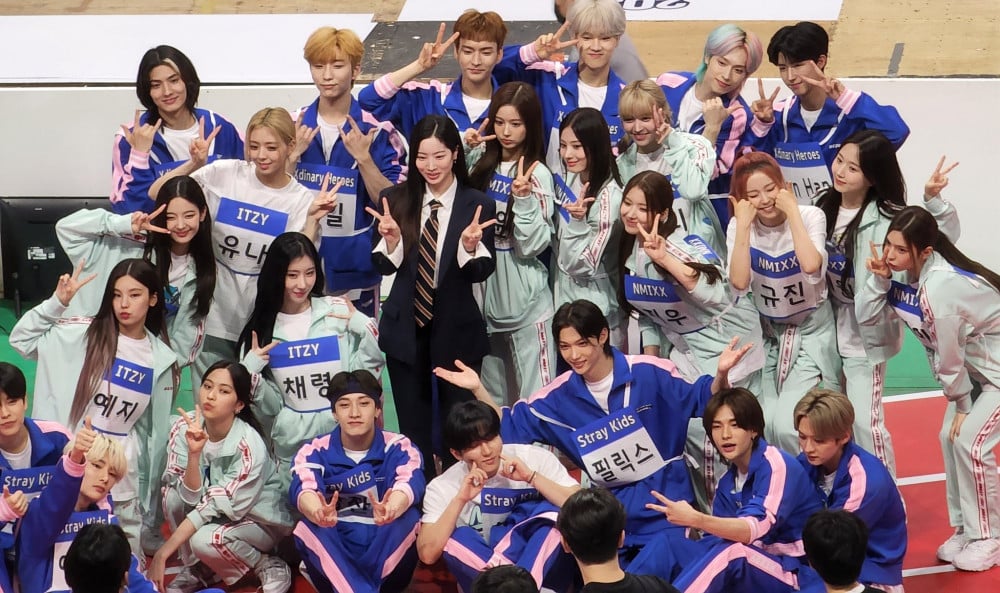 The filming for this year's 'Idol Star Athletics Championships (ISAC)' took place on July 30 and 31, with hundreds of K-pop idols gathering at the stadium to compete for trophies during this year's sports competition.
Fans were also invited to join the event and watch their favorite idols compete outside in various sports. This event is also special in that fans are able to see artists who are from the same company together.
The JYP Family photo is always a hit at the 'Idol Star Athletics Championships.' This year it was no different as fans went wild for this group picture.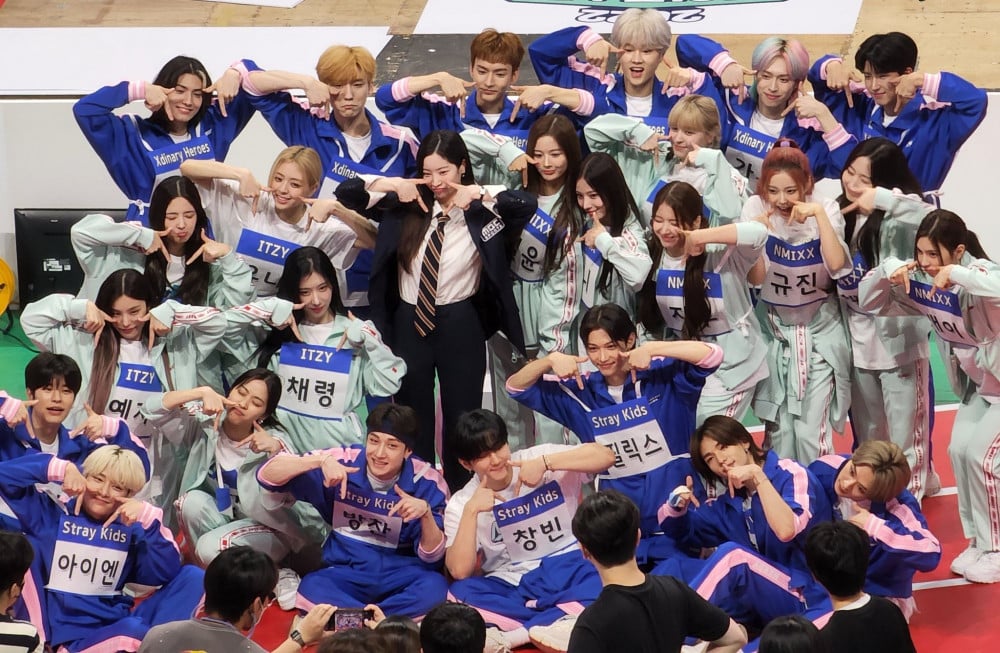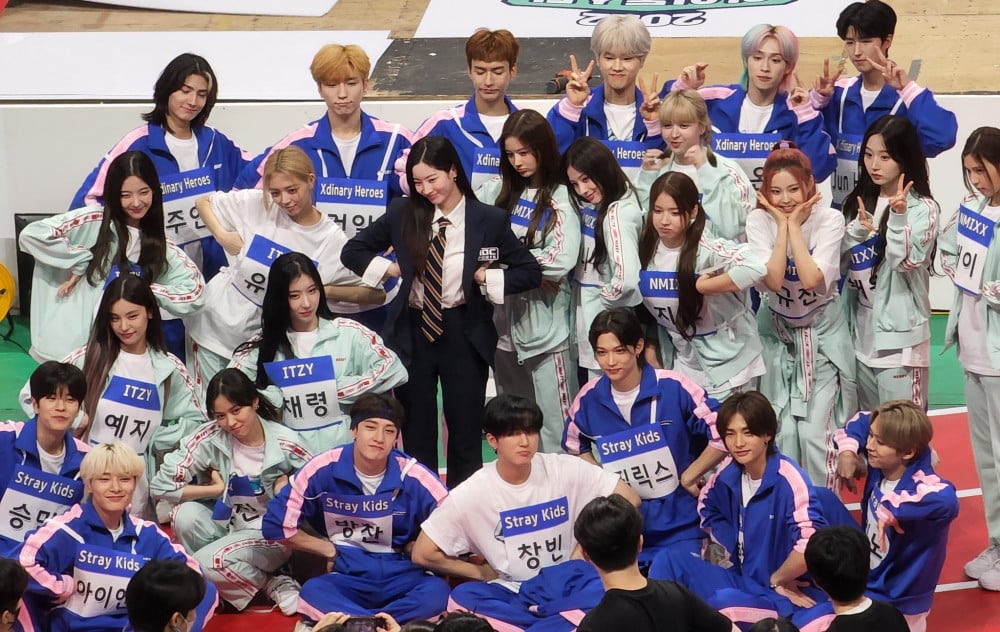 JYP Entertainment's TWICE, Stray Kids, ITZY, NMIXX, and Xdinary Heros gathered in one place to pose for the camera. These artists were spotted by fans, and the photo of them taking family pictures were shared in a popular online community.
Fans loved seeing all of the JYP artists together and commented, "This photo would have been perfect if DAY6 was there," "I love seeing all of them together for a family photo," "I can't believe Dahyun is the most senior member, she's born in 1998," "I really want JYPE to have a company concert, I'll definitely buy the ticket," "I want them all to perform together. That would be awesome," "I think I like JYP family the best," and "They need to have a family concert one day quickly."