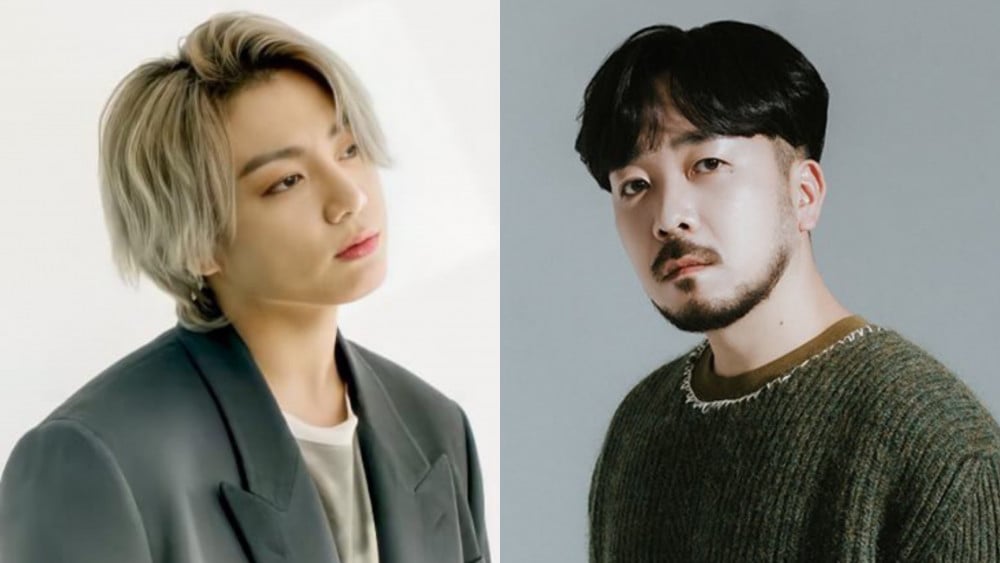 Jungkook is often praised by the music and dancing experts of the industry, including the ones who have closely worked with him or BTS. BTS Choreographer and senior creative director Son Song Deuk has once again praised Jungkook.

During his interview with South Korean media along with Pdogg on the event of Hybe Label's &Audition - The Howling, he praised Jungkook's immense potential when he was a rookie and that he has the charm to make people feel good with his words or action along with his excellent personality.

He said that Jungkook is the prime example of someone who not only has a wonderful personality but also potential from the very beginning & he had chosen Jungkook out of all 7 BTS members to go to the US to enhance that potential. Then his potential really exploded.
"There are people who have a charm that makes people feel good in their words or actions. Jungkook of BTS is a prime example. I had a lot of friends, but in the beginning, he was too young to sing or dance well. In the early days of Big Hit (the BTS agency as HYBE), it was a really difficult time for us, but Chairman Bang Si-hyuk said that if you want to do hip-hop music, you need to know the United States, and only one of the seven BTS members should go to the United States. Then I went to America with Jungkook. The two stayed in a guesthouse for a month, went to a music studio, and experienced American culture. Then his potential really exploded."


Song Deuk is all praises when it comes to Jungkook's talents and passion. He called Jungkook as the most talented one out of all BTS members when asked in an interview. He also said Jungkook has many talents, so he keeps us expecting more for the future. He also emphasized how a center is essential for an idol group as the center gives balance and a solid vibe to the team.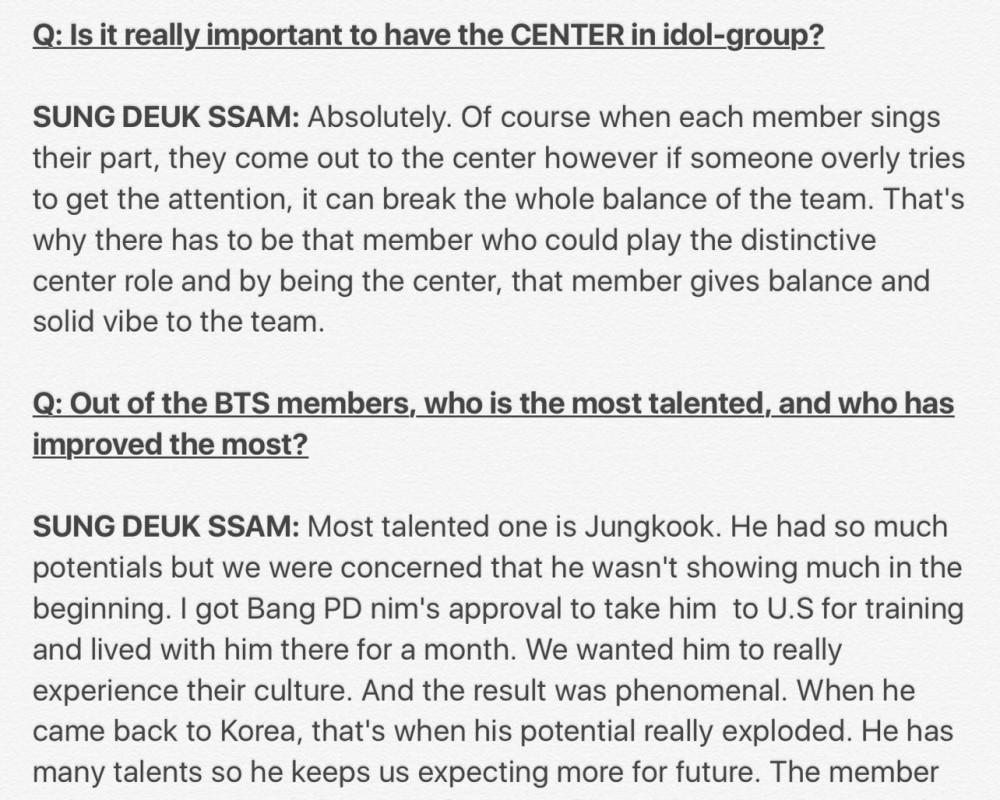 During his reaction to BTS Permission To Dance Music Video, he praised Jungkook's turning part in the video, calling it cool and saying that he really did so many turns in one go.
'This scene is very cool. Turn! It looks like we stitched shots together but he really turned that much in one go.'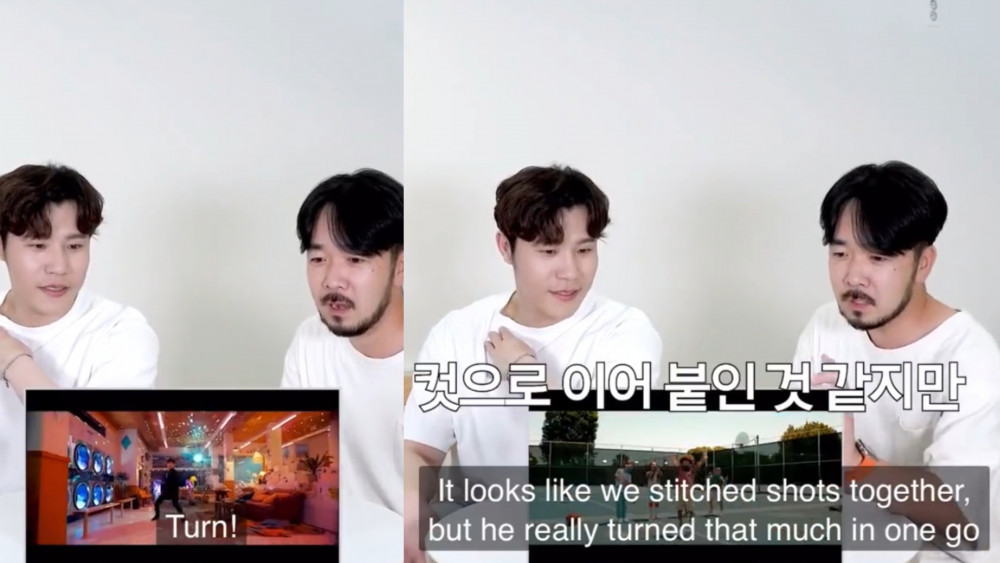 Son also praised Jungkook's dance, power, and his lines previously. Read the k-media article here.
"Jungkook has great power and his lines are beautiful when he dances & he himself knows what's pretty."