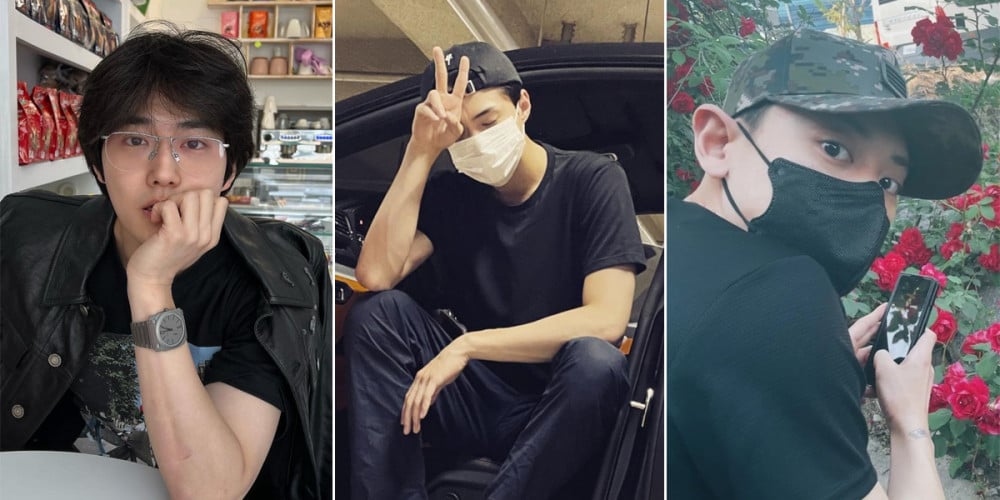 EXO's Suho and Chanyeol sent back to back beverage carts to the filming set of Sehun's new drama.
On July 2, Sehun updated his Instagram story and thanked EXO member Suho for the beverage cart treat. Sehun wrote, "Our leader Kim Jun Man hyung." He also tagged Suho and revealed that he had powered up with a sugary drink from the cart.
The next day on July 3, Suho updated his Instagram story again and thanked EXO member Chanyeol for a beverage cart. Sehun wrote, "Our Chanyeol hyung." The star also made a fun pose for the camera in front of the truck.
Sehun will be starring in TVING's new original youth romance series 'All The Things We Loved'. The drama stars Sehun, Jang Yeo Bin, Jo Joon Young, etc.