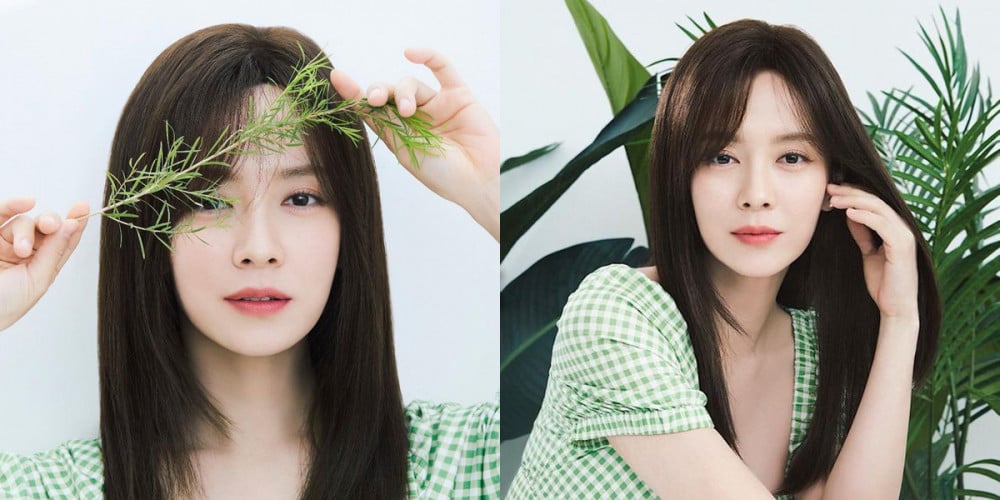 On June 9, actress Song Ji Hyo updated her Instagram with lovely cuts from her beauty product photoshoot!
Currently an endorsement model for beauty brand 'Nexus Pharma's popular 'Glutanex AHA.BHA.LHA' products, Song Ji Hyo surprised fans on this day with her notable hairstyle change. As many of you know, Song Ji Hyo has boasted a short bob cut look since November of last year, taking on the stylistic transformation for the first time since her debut.
Now, after seeing the star's latest Instagram posts featuring her long, straightened, hair, many fans suspect that Song Ji Hyo used hair extensions for the particular photoshoot.
Do you want to see Song Ji Hyo grow her hair out again?