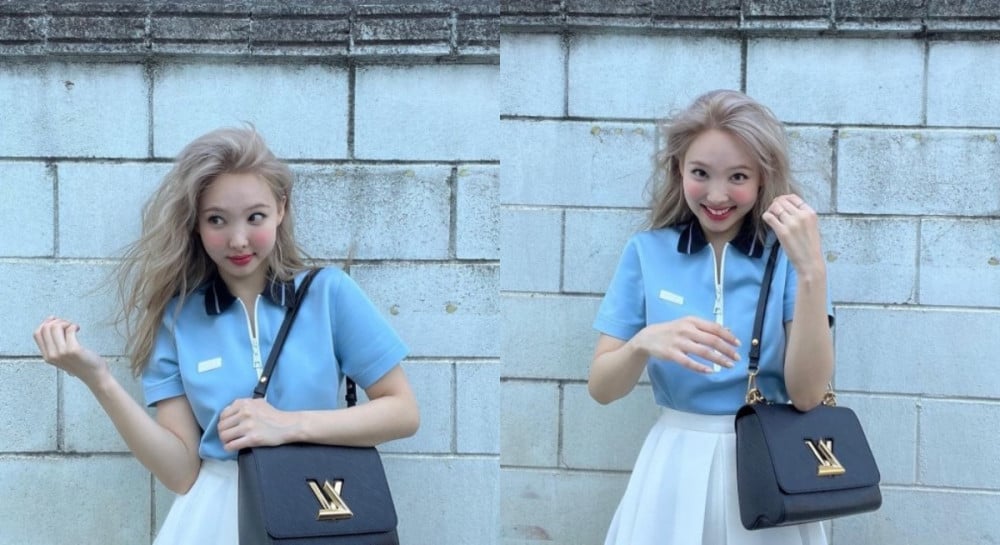 Netizens reacted to TWICE member Nayeon's new hair color ahead of her solo debut.

On June 2 KST, one netizen took to a popular online community forum and created a post titled, "Nayeon's bleached hair is so bad." The netizen further wrote, "JYP, is this really your best...?" and included two photos of Nayeon. In the photos included, Nayeon can be seen wearing a bright blue collared shirt and a white skirt with a black Louis Vuitton bag on her shoulders. In particular, Nayeon was seen playing with her cool-toned blonde hair, and many netizens reacted to her new hair transformation ahead of her solo debut.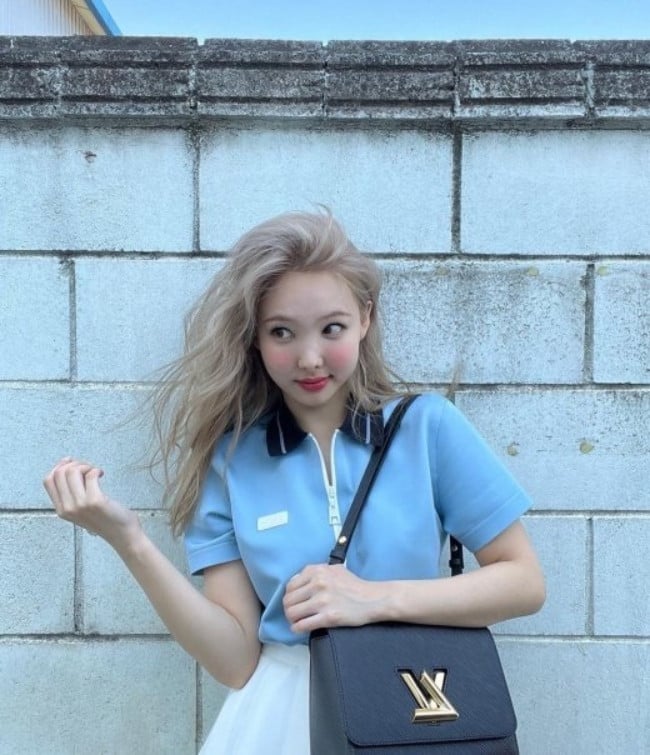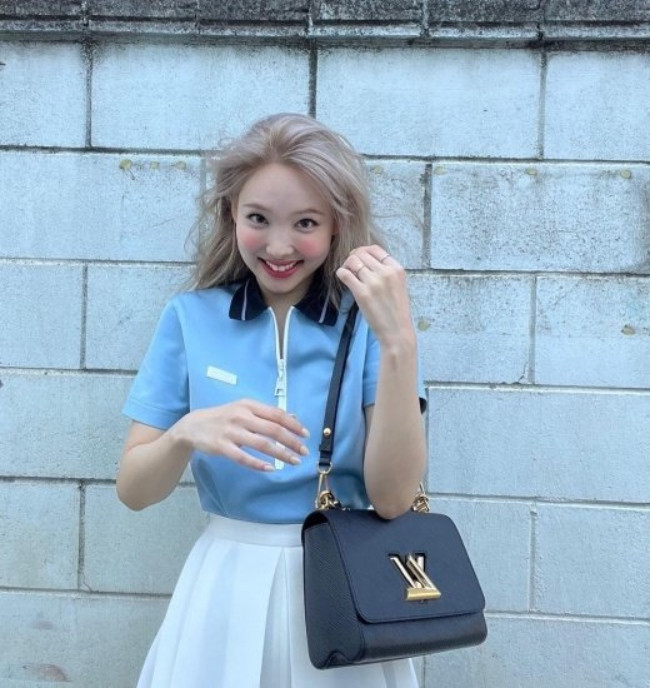 Netizens commented:
"Isn't it because of her makeup? Why does she always put her blush like that?"

"Her bleached hair is okay because Nayeon's skin tone is white, but what is with her round blush?"

"I think it's just that photo that came out weird loll. The rest of the photos are pretty."

"Her bleached hair looks cheesy."

"But isn't Nayeon warm-toned? Rather than bleached hair, she looks better in black hair."

"Who made our lovely Nayeon like that?"

"If your tone doesn't match blonde hair, it just makes you look like a grandma, or grandpa."

"Idols these days all beach their hair or get blonde hair. But their company should get them personal color counseling or something."