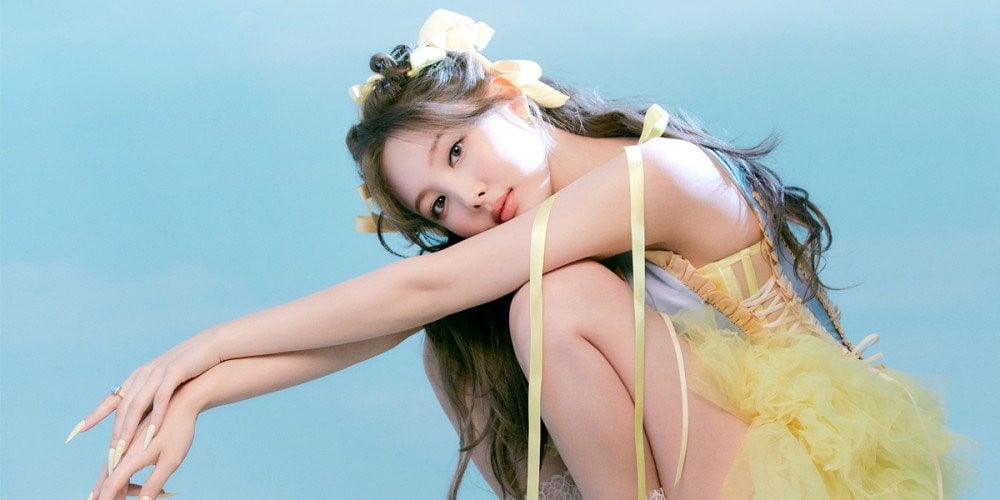 TWICE's Nayeon revealed the tracklist for her upcoming 1st solo mini-album 'IM NAYEON'.

On May 31 at midnight KST, Nayeon's tracklist for 1st mini-album was revealed. According to the tracklist, 'IM NAYEON' is packed with 7 new songs including the title track "POP!", "No Problem (feat. Felix of Stray Kids)", "Love Countdown(feat. Wonstein)", "Candyfloss", "All or Nothing", "Happy Birthday To You", and "Only The Sunset Is Pretty(literally translated)".
Moreover, the tracklist revealed that Nayeon herself wrote lyrics for "Love Countdown" and "All or Nothing".
Meanwhile, Nayeon will make her solo debut with 'IM NAYEON' on June 24 at 1 PM KST/0 AM EST. Are you excited?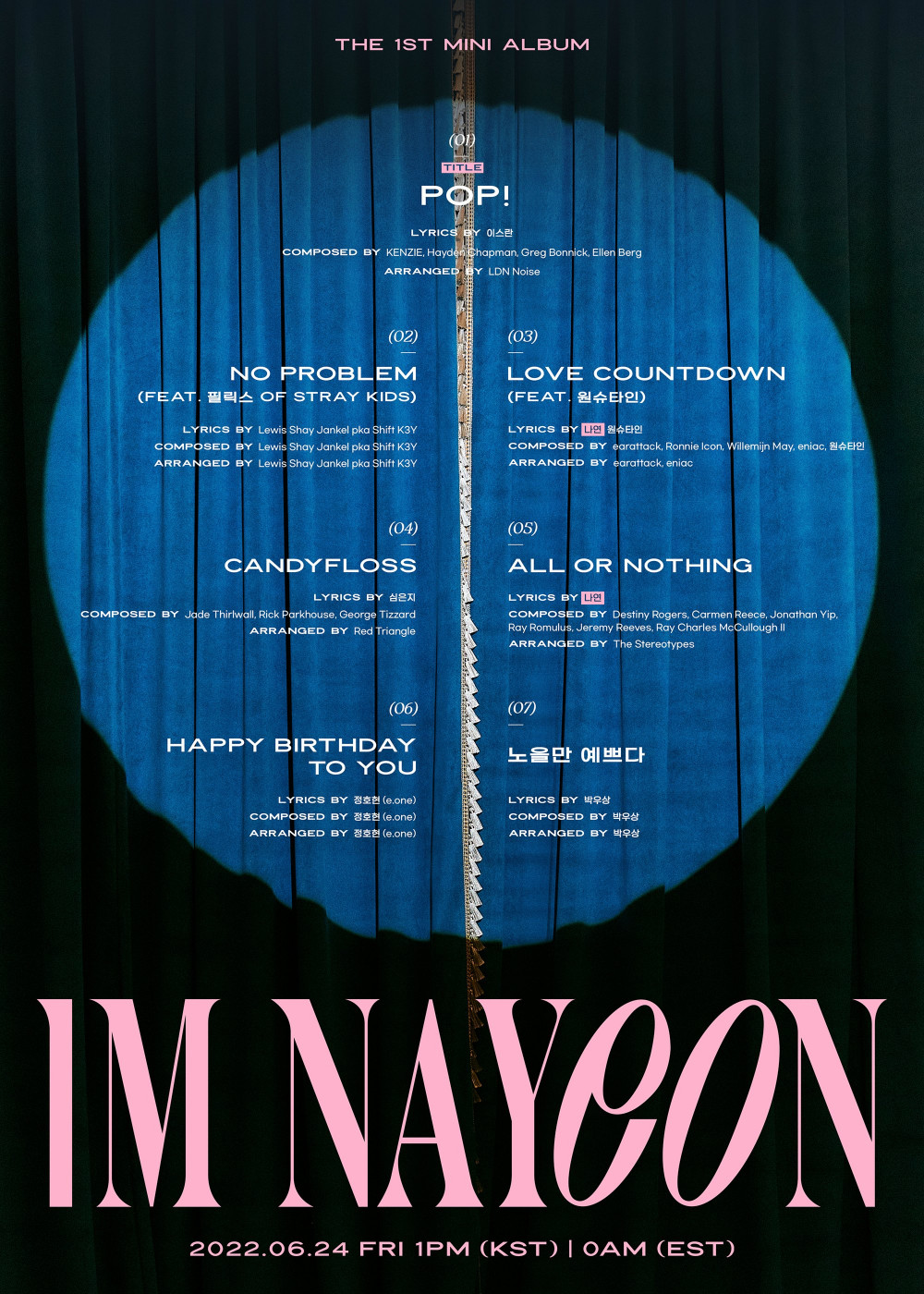 [Update] Title preview on TikTok