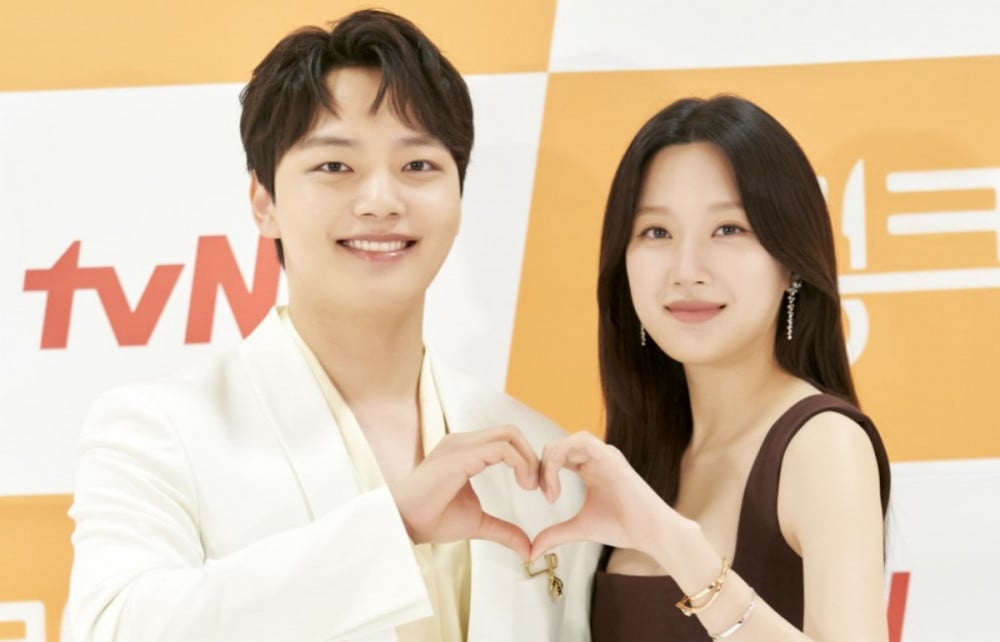 On June 2 KST, the press conference for tvN's new Monday-Tuesday drama 'Link: Eat, Love, Kill' was held online through Naver TV.
On this day, Yeo Jin Goo, Moon Ga Young, Kim Ji Young, Song Duk Ho, and more attended the conference. 'Link: Eat, Love, Kill' is a fantasy romance drama that depicts the story of a man who suddenly begins to feel the emotions of another woman. Just like how WiFi works, the emotions of No Da Hyun (played by Moon Ga Young) are sent directly to Eun Kye Hoon (played by Yeo Jin Goo), raising anticipation for a unique storyline.
When Moon Ga Young was asked about her return to the small-screen one year after her hit drama 'True Beauty', she replied, "I'm usually the type to keep working without resting, but this project was worth waiting for." Yeo Jin Goo was then asked if he thinks Moon Ga Young's emotions were delivered well. He drew laughter when he replied, "Moon Ga Young's eyes, nose, and lips are very defined, so I felt her emotions very well."
Meanwhile, 'Link: Eat, Love, Kill' will premiere on June 6 at 10:30PM KST.