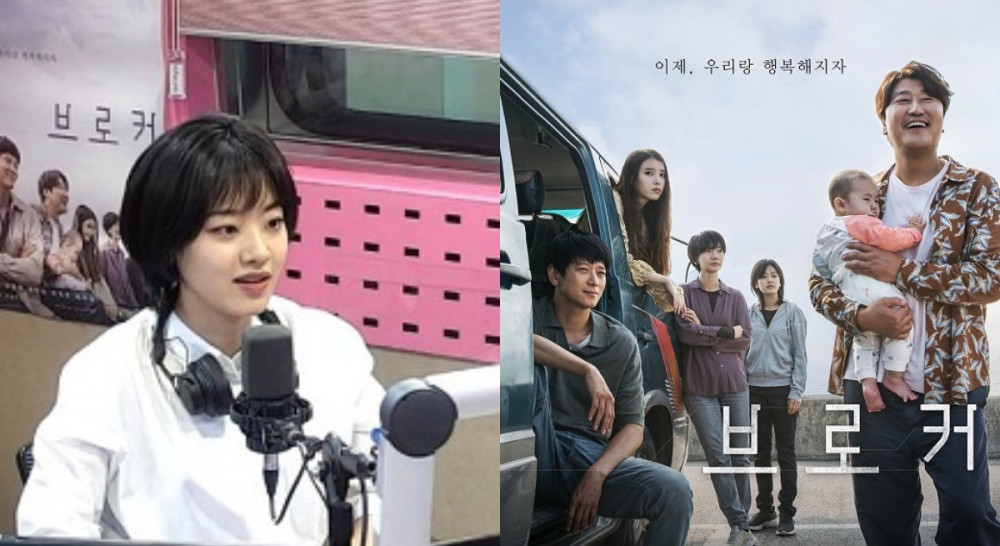 Actress Lee Joo Young gushed about her friendship with singer/actress IU.
On the June 7 KST broadcast of SBS's Power FM radio program 'Park Ha Sun's CineTown', actress Lee Joo Young appeared as a guest to promote her film 'Broker'. The film 'Broker' is the first Korean film that Japanese director Hirokazu Koreeda has directed, and it depicts the story of an unexpected but special journey of various relationships that develop around a 'baby box'. Notably, actor Song Kang Ho recently won the 'Best Actor Award' at the '75th Cannes Film Festival', and 'Broker' received a standing ovation for 12 minutes straight. Lee Joo Young plays the role of detective Lee who chases a group of brokers, starring alongside Song Kang Ho, Kang Dong Won, Bae Doo Na, and IU.
Following her attendance at the Cannes Film Festival, Lee Joo Young stated, "I heard that my schedule is so busy that when coming back from the Cannes Film Festival, it's to the extent that I will lose weight. I think I lost a bit of weight when coming back, but I have already recovered."

In particular, Lee Joo Young talked about her friendship with IU, stating, "[IU] is one year younger than me. On the last day of the Cannes Film Festival, we used the same dorm room. We shared a lot of conversations. We didn't have a lot of scenes where we encountered each other in the film. [But] in late June, we plan on traveling to Japan together. We're getting very close. Jieun, I love you." Lee Joo Young then added, "Just being with her creates an energy that improves my mood."