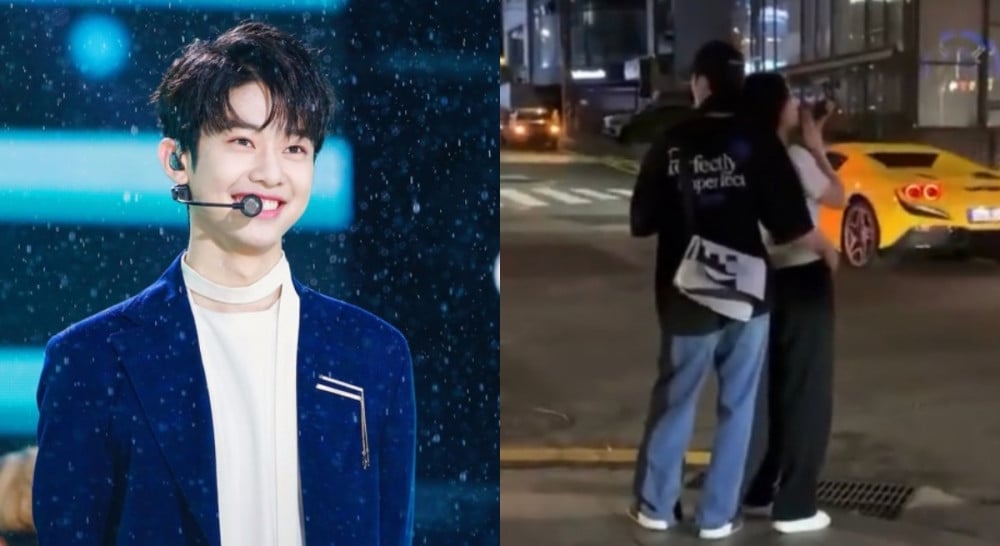 AB6IX's Kim Dong Hyun and his alleged girlfriend were spotted enjoying a date on the streets of Apgujeong-dong.

On June 6, one netizen created a post on an online community titled, "AB6IX's Kim Dong Hyun and his girlfriend, witness account".
Here, a young man was seen giving another young woman a back hug while waiting to cross the street. In the third photo, another man was seen walking up the stairs to the inside of a building, and had the same T-shirt and bag as the young man in the first two photos. The first two photos were captioned, "I saw AB6IX's Kim Dong Hyun with a girl yesterday". Then, the third photo was described as, "The last one is a photo of the clothes. [Kim Dong Hyun] apparently went like that at dawn, after finishing his fan meeting."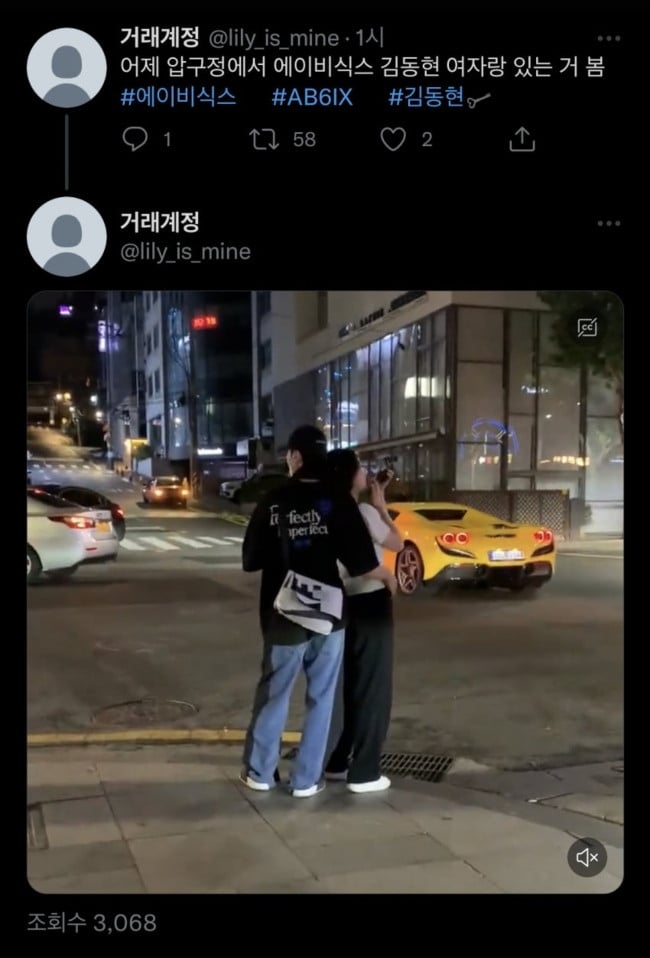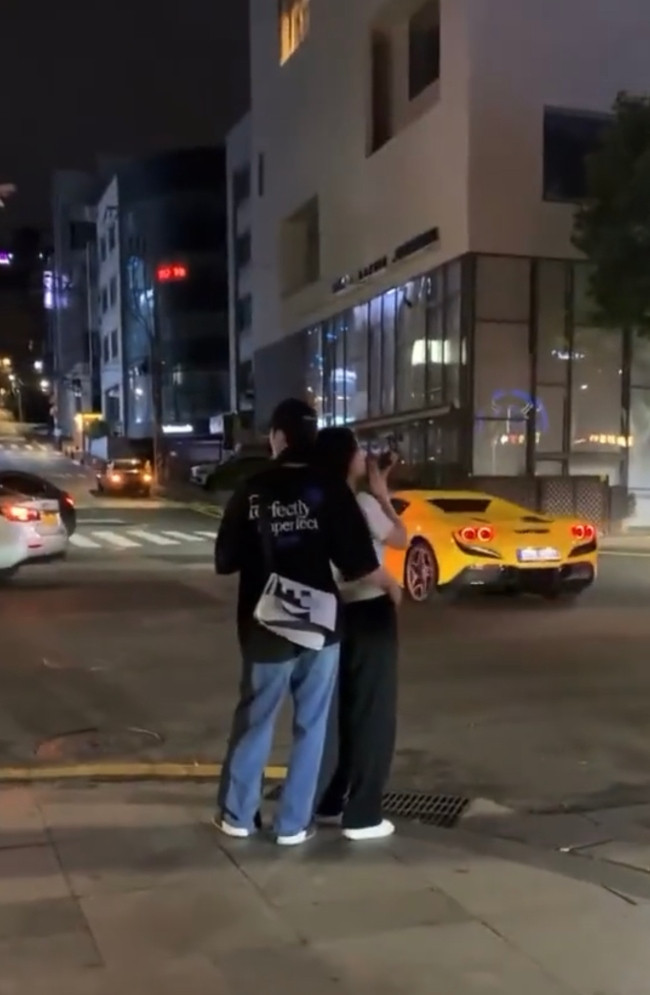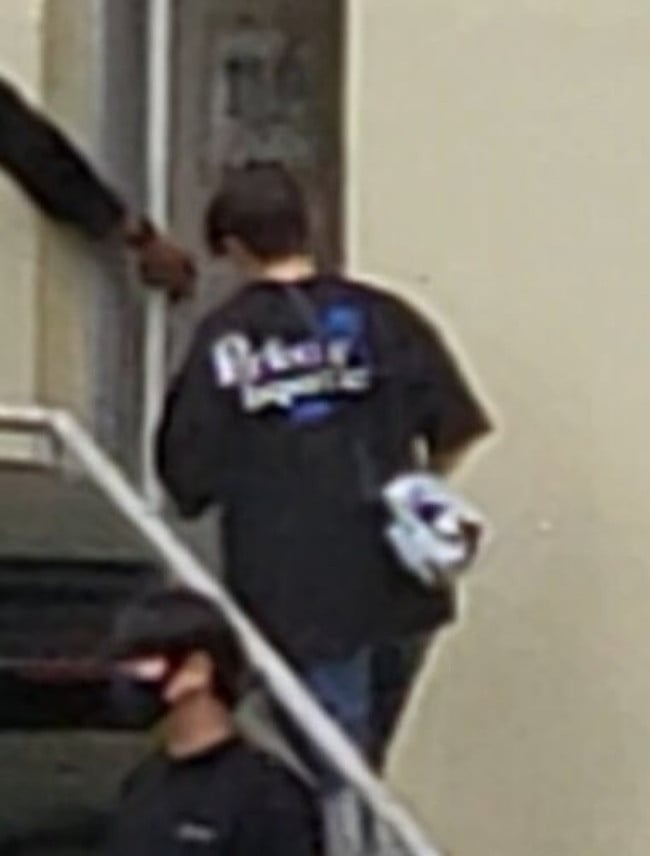 In response, some netizens commented:
"[Fans will probably] get more hurt by the fact that [he went on a date] right after finishing the fan meeting."
"Dating is not the problem here, but it's on the same day as his fan meeting. Or he should have at least changed his clothes."
"He's probably aware of his level of popularity, judging by the fact that he's just going around like that."
"Isn't news of his dating just going to help his popularity?"
"If it's not Kim Gu Ra's son [who has the same name], then I'm not interested."
"Is his girlfriend a non-celebrity?"
"He can date, but he should have at least showed that he is trying to hide it. Is it that hard to change one T-shirt? Do they die if they don't show off their affection for each other in public? Why is someone who is an idol so careless?"
"Apparently his girlfriend is a stewardess-in-training, and from Daejeon."
"At this point, he should just put a couple photo as his profile."