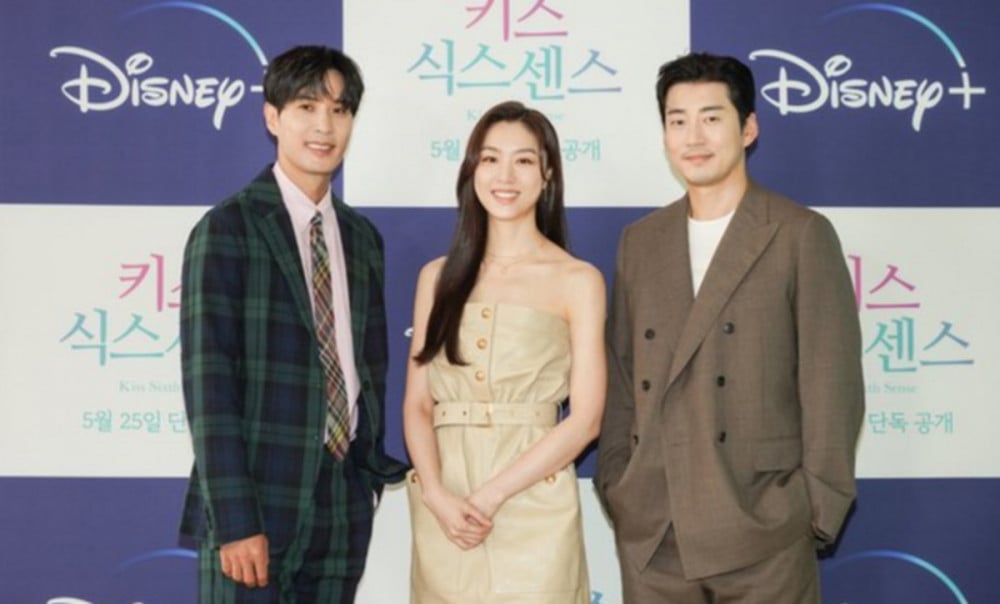 Yoon Kye Sang revealed he wants his 'Kiss Sixth Sense' co-stars Kim Ji Suk and Seo Ji Hye to actually date.

At the press conference for the Disney+ original series 'Kiss Sixth Sense', Kim Ji Suk said of his character, "Yeseul (played by Seo Ji Hye) is my first and last love. He comes back to Korea to keep a promise that he'd marry her if he wins an overseas movie award, and he gets into a love triangle with Seo Ji Hye and Yoon Kye Sang's characters."

When the interviewer said his eyes seemed teary, Kim Ji Suk replied, "I'm still jealous when I see Yoon Kye Sang and Seo Ji Hye in the same shot together. Put Seo Ji Hye and me in the same shot too." Yoon Kye Sang then said, "I want them to date in real life."

Seo Ji Hye also commented, "Can't I just give up both of them? Whenever I get the question to choose, it's too hard. I just want to give them up."

Are you watching 'Kiss Sixth Sense'?