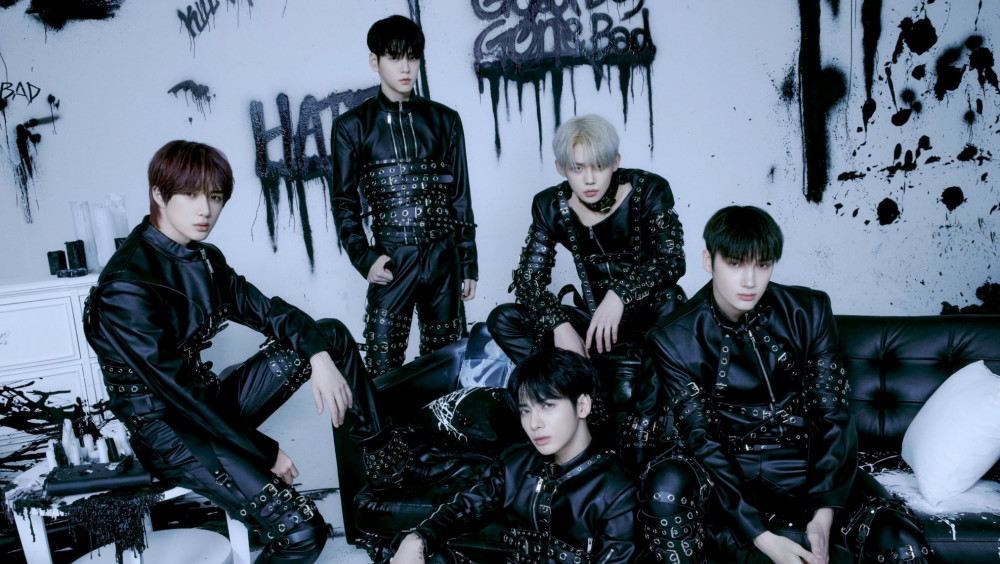 TOMORROW X TOGETHER (TXT) have rapidly surpassed over 1 million copies sold with their latest album!
On May 3 KST, TXT released their awaited 4th mini-album, 'minisode 2: Thursday's Child' along with the music video for the album's title track "Good Boy Gone Bad". TXT were able to break their own record in first-day and first-week sales on Hanteo, as 'minisode 2: Thursday's Child' recorded over 910,000 copies sold, just on the first day of release, allowing them to set numerous impressive records as a global 4th generation boy group.
According to the data released by the Hanteo chart, the album has sold over 100,000 copies on its second day, meaning it already has accumulated over a whopping 1 million album sales. With this, TXT join BTS, Lim Young Woong, NCT Dream, and Seventeen as the only Korean acts to have an album surpassing 1 million copies on the first week of release.
In other news, 'minisode 2: Thursday's Child' rose to the top of various iTunes album charts, reaching #1 in a total of 43 countries. While the title song "Good Boy Gone Bad" topped iTunes song charts in 19 regions as of May 10 KST.
Congratulations to TXT! Check out their "Good Boy Gone Bad" MV here if you've missed it.