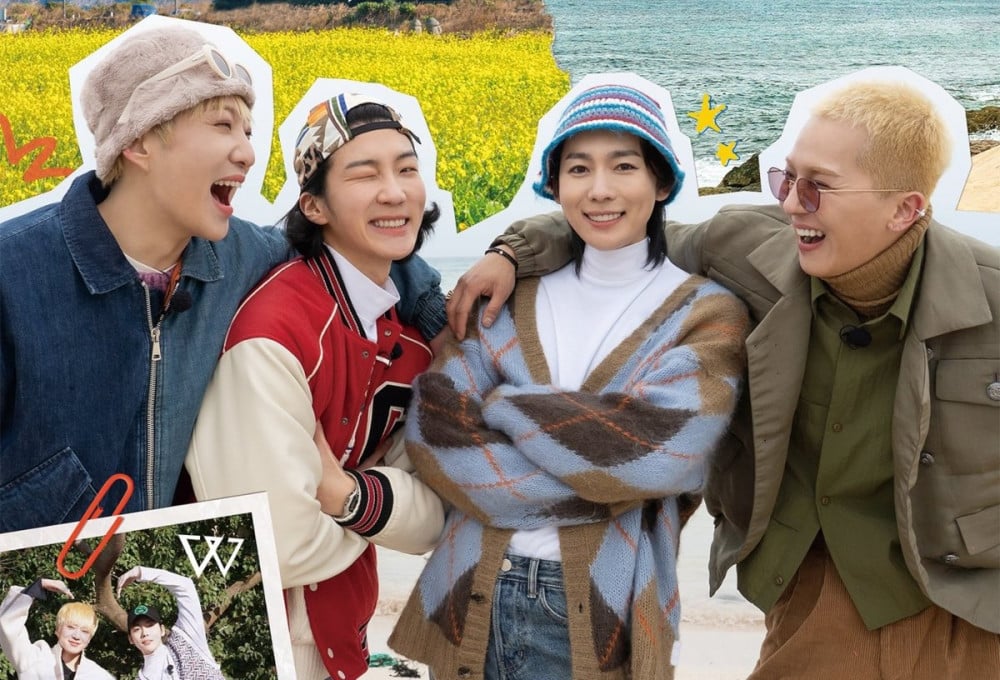 In the variety show "Real NOW," WINNER showed off their variety skills and sense of humor as the group set off for their trip to Jeju Island. This is also the group's first time as a whole in two years.
On the 1st and 2nd episodes of NAVER NOW.'s "Real NOW" aired on April 14 and 15 at 6 PM KST, the WINNER members departed for a 2D1N trip to Jeju Island.
Upon arrival on the island, the group was greeted by luxury cars as well as a line-up of fresh seafood served by a famous restaurant. In order to get the luxury cars, members have to fulfill a 'Real Time Mission' where hilarious episodes take place as they fight for their shot at the car.

Despite this being their first variety show together in a while, WINNER still showed impeccable variety skills. Kang Seung Yoon was overly confident about his driving skills yet was also unable to find the shift lever and side brake of the car, causing him to be demoted to the back seat. While trying to complete a mission while asking the restaurant owner, "Do you know WINNER?" Mino also gained a new nickname, "Min-eo," (a pun on his real name Min Ho and fish, which is pronounced as eo in Korean) as the restaurant owner misheard WINNER as a type of fish.
Highlight clip Ep.1
Highlight clip Ep.2
Preview of Ep. 3
Meanwhile, "Real NOW" will be released on NAVER NOW app every Thursday and Friday at 6 PM KST, with the rerun releasing every Saturday at 2 PM KST. Stay tuned!
[Disclosure] This article is sponsored by NAVER NOW.