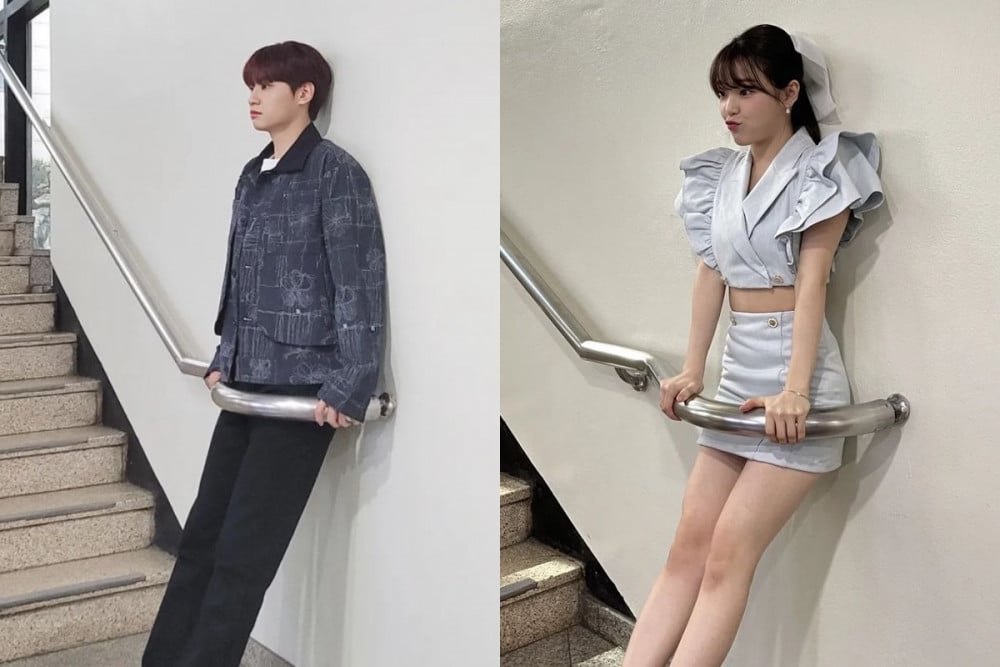 Earlier on April 9, Oh My Girl member, Seunghee, posted on her personal instagram a series of photos with the caption "Today is also Real Love." Among the photos posted with the background as KBS 'Music Bank's' staircase, last two of the photos showed her being enclosed by the handle bars.
With that, netizens commented, "No, wait, how did you even get in?" "Woah, it's so interesting that you can get in there..."
Following Seunghee, on April 16, Lee Jin Hyuk also posted on his Instagram with the answer for the question above, captioned, "I take up the challenge too."
Among the series of photos with him in the same pose enclosed by the handle bars, was also a video attached at the end of the post that showed how he comes out from them–and from there, one could derive how they could have gotten in.
Isn't this amusing?