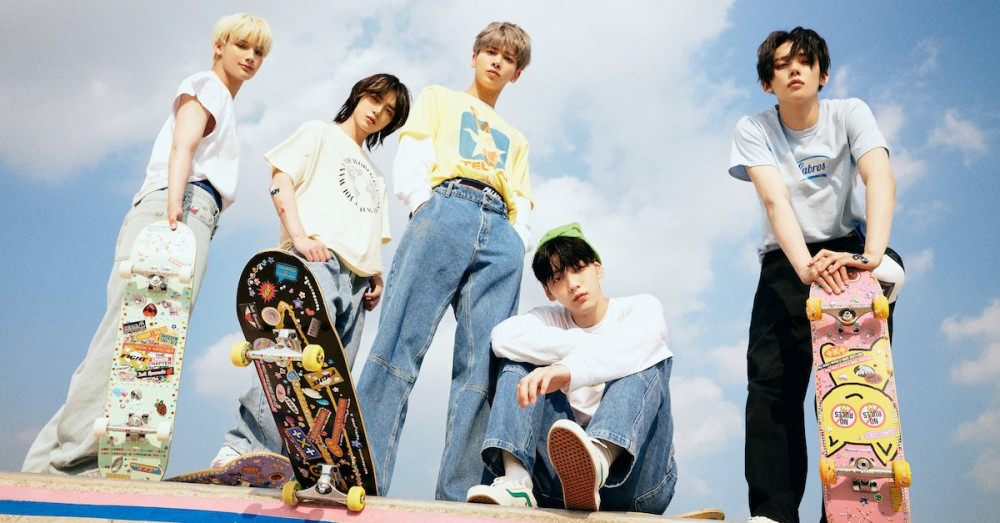 TOMORROW x TOGETHER have been voted by fans as 'Hero of the Year' at the 'BandLab NME Awards 2022'!
The 'BandLab NME Awards', hosted by NME, celebrates a year in music and entertainment with a rather unconventional ceremony, handing out awards like 'Best Festival In The World' to 'Game of the Year', 'Godlike Genius', and more. This year's ceremony took place on March 2 at London's O2 Academy Brixton.
Of the numerous award categories at the 'BandLab NME Awards', the 'Hero of the Year' and the 'Villain of the Year' categories are fan-voted. Fans of TOMORROW x TOGETHER worked to score the 'Hero of the Year' award for the boys with an overwhelming 40% of total votes dedicated to the group.
Previous winners of the 'Hero Of The Year' award include Lady Gaga, Liam Gallagher, Ozzy Osbourne, Beyonce, and Ariana Grande, and more.
Meanwhile, TOMORROW x TOGETHER will be greeting their fans this weekend with their '2022 TOMORROW x TOGETHER Fan Live - MOA x TOGETHER', taking place from March 5-6.