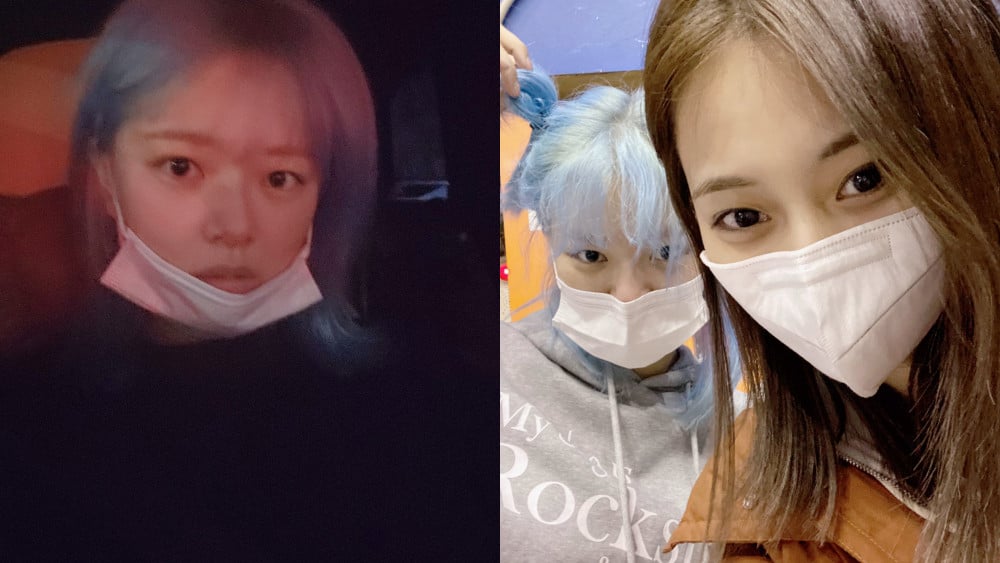 Fans are going crazy over TWICE member Jungyeon's new hair color.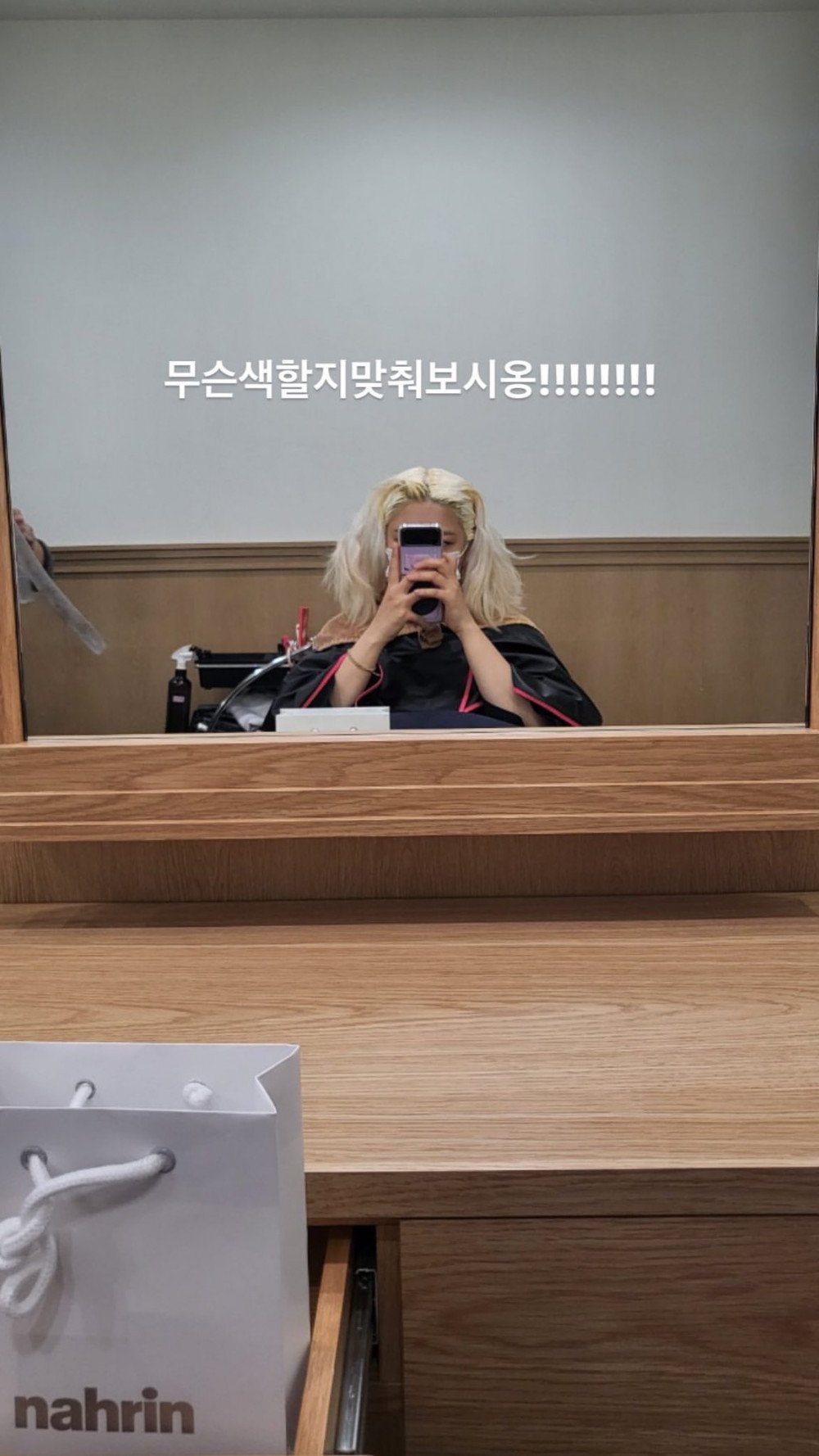 Previously, Jungyeon uploaded a picture of herself in a hair salon on her group's official Instagram account with the caption, "Guess what color my hair is going to be!!!!!!!!" She also posted a low-quality picture of herself with a new hair color in a car at night, asking fans to guess what color her hair is, raising fans' anticipation even more, but they didn't have to wait for a long time.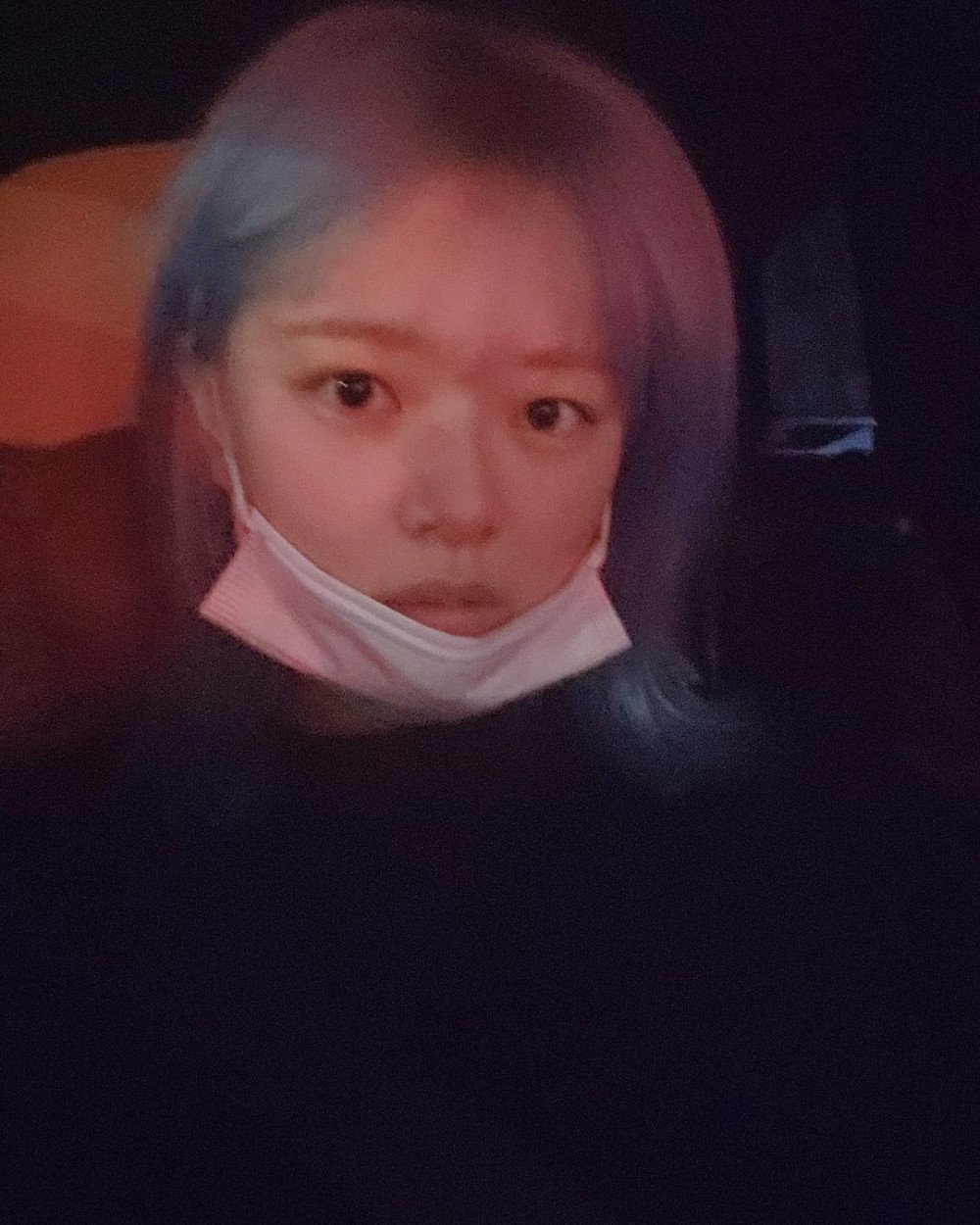 On the next day, Jungyeon's hair color has been revealed through Nayeon and Tzuyu's uploaded selcas with her in the fan-artist messaging platform, Bubble. After having her hair colored blonde for a long time, Jungyeon has finally debuted with a new vibrant hair color.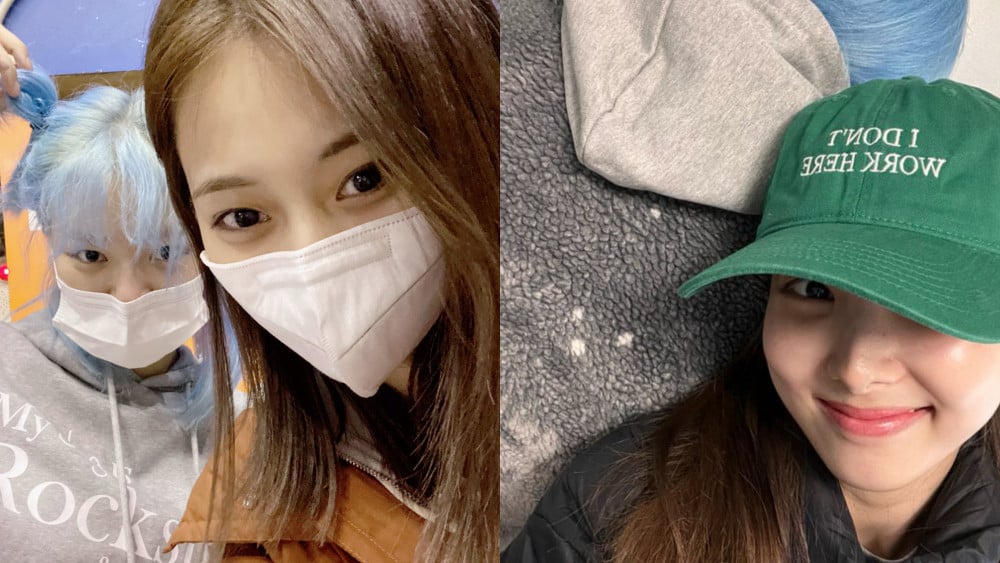 In addition, Jungyeon trended worldwide on Twitter as fans are loving her stunning look with a new glowing blue hair.
In other news, JYP Entertainment released an official statement regarding Jungyeon's activities, saying, "Jungyeon is currently recovering her health."