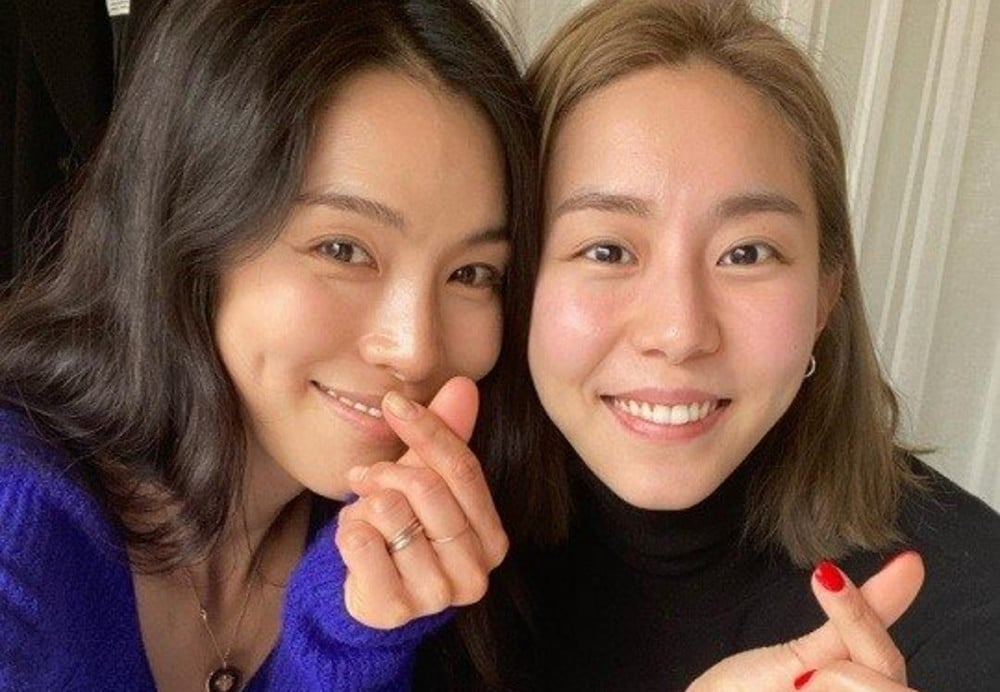 Kahi explained why she deleted her selfie with UEE.

Kahi previously shared a photo of herself with former After School groupmate UEE, and fans were wondering why she deleted it soon afterwards. On February 16, Kahi shared the below photo on her Instagram story along with the message, "Come to think of it, I don't often post pictures of other people on my feed. I was so happy to meet UEE, and I thought fans would be happy too. That's why I posted the photo I took with UEE."

She continued, "After telling fans the news, I put the photo in archives again! I'm not sure if we'll be able to meet each other again... If we meet again, I'll gladly ask for permission and post a proof shot again. I'll be rooting for her."

Stay tuned for updates on Kahi and UEE.