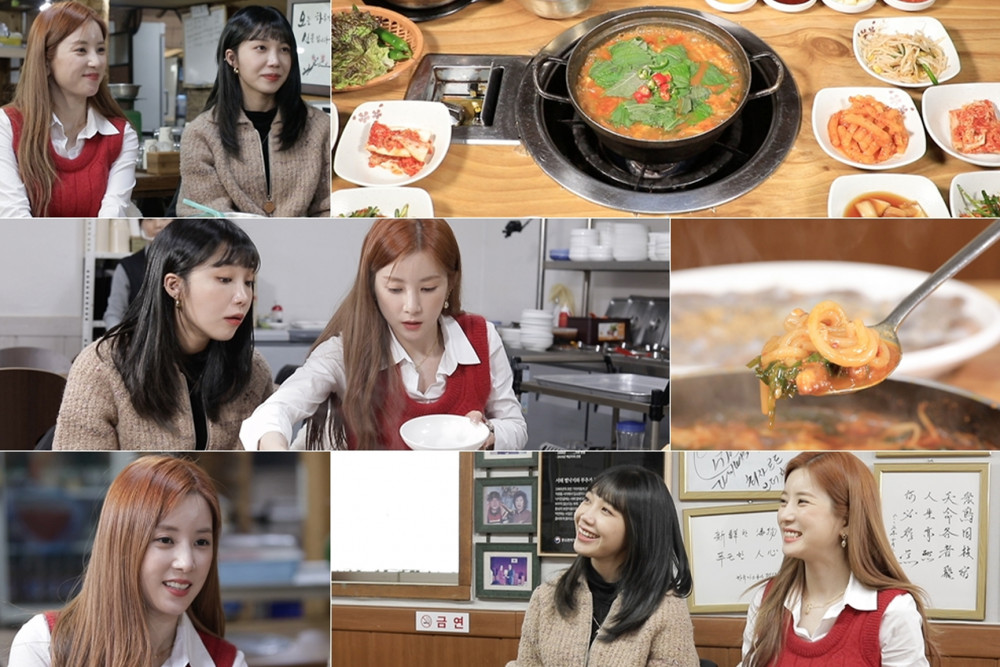 A Pink's Chorong recently shared a story about the difficulties she had to go through before her debut.
On February 4, A Pink's Chorong and Eunji appeared as a special guest on the TV CHOSUN program 'Foodie Heo Young Man's Baekban Journey' and traveled to find the best Korean dishes in Hwasung, Gyeonggi-do.

On this day, Chorong and Eunji recalled the difficult times they went through before their debut. Chorong revealed, "To save money, I bought a lunch box from the convenience store and ate it for two days." She also added, "There were times when I survived off one box of cereal for one month too."



Eunji and Chorong both confessed they had forgotten the importance of eating well because it was difficult to eat an actual meal because of their ongoing diets that had taken place for a long time. The two expressed their gratitude toward the show 'Foodie Heo Young Man's Baekban Journey,' saying, "This is the first time we ate three hearty meals in a day."

The two idols also revealed the harshness of dieting and explained, "During the hot summers, we would have to eat Patbingsoo without the sweet red beans or the condensed milk."

Meanwhile, 'Foodie Heo Young Man's Baekban Journey' follows visual artist Heo Young Man as he travels across South Korea to find the best Korean Food restaurants specializing in the cuisine of the different regions in Korea. Every week, a special guest is invited to join the artist on this wonderful foodie journey.