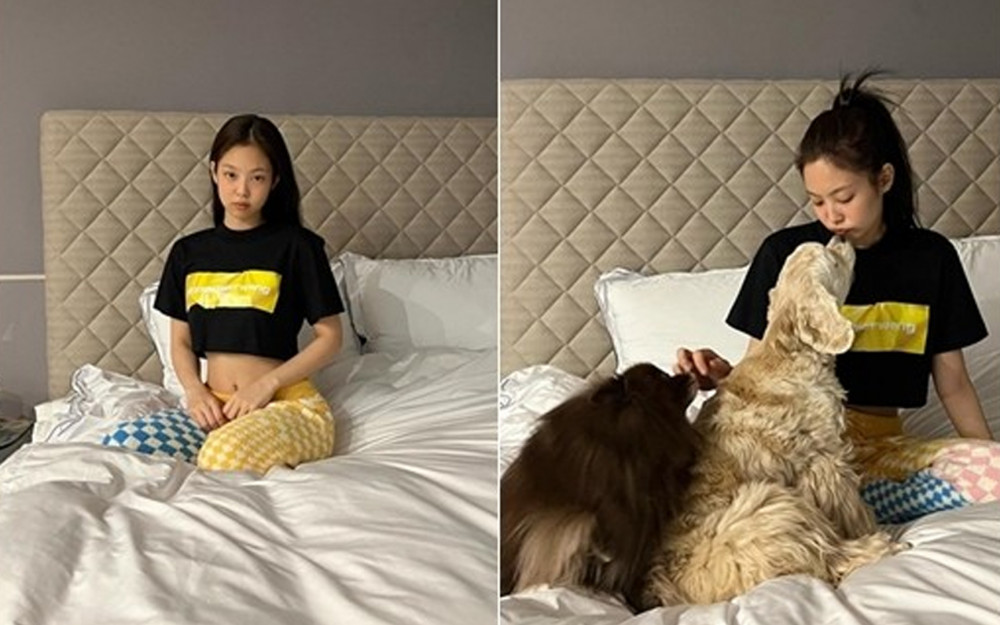 BLACKPINK's Jennie revealed her daily life when she is not promoting or participating in photoshoots for advertisement.

On February 4, the idol posted several photos on her Instagram saying, "Healing time with the babies." In the photos, Jennie is seen wearing comfortable clothing and cuddling with her pet dogs on her bed.

Despite wearing just a simple black and yellow t-shirt and colorful pajama pants, Jennie boasted extraordinary visuals that caught the attention of her fans globally. Her pet dogs also seemed to be comfortable laying in bed and cuddling with the artist.