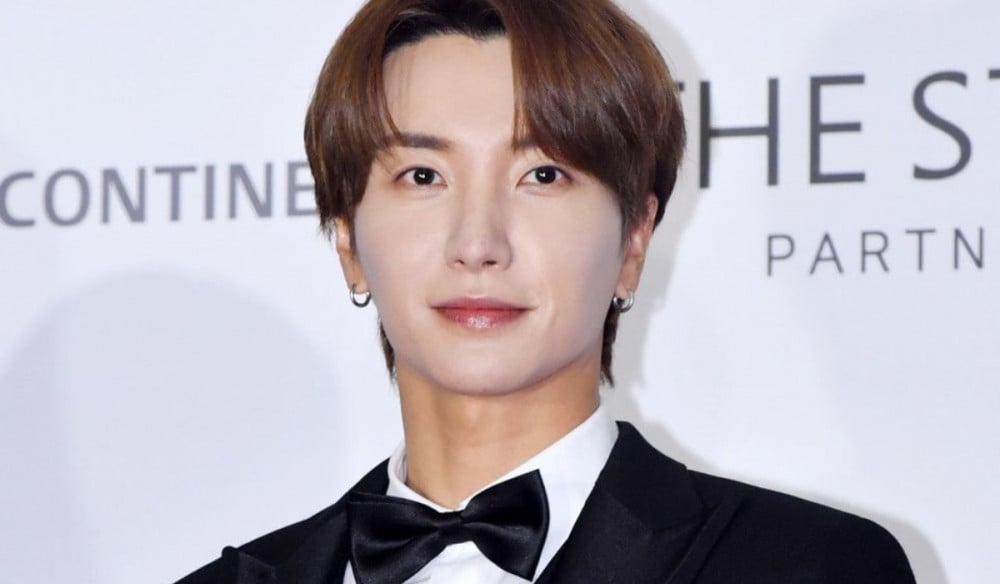 Super Junior's Leeteuk announced to take a break as he gets rashes from shingles.

On January 29th, the Super Junior member posted a picture of his arm with the caption, "I'm getting shingles again. I'm going to take a break without doing anything." In the revealed picture, his arm is seen with rashes.
Previously in November of 2021, he updated that he developed shingles after getting vaccinated. Before he edited his post he wrote, "Is there anyone who developed shingles lately? Many of you would know the disease as something for elderly people but I heard many young people are getting it recently. I got shingles as well. Doctors are still researching but one of the reasons could be Pfizer vaccines. The surge of shingles patients comes from a sudden collapse in the immune system, so please take good care of your body and health. Don't be afraid to go to the hospital when you are feeling unwell. There are more than 5 people who recently got shingles so I thought it was another outbreak but I heard this information. Please stay healthy! #shingles #pfizer #vaccine"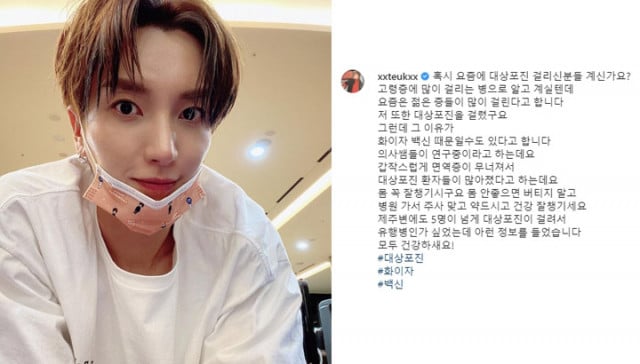 Meanwhile, Leeteuk is currently hosting Mnet's 'I Can See Your Voice'.