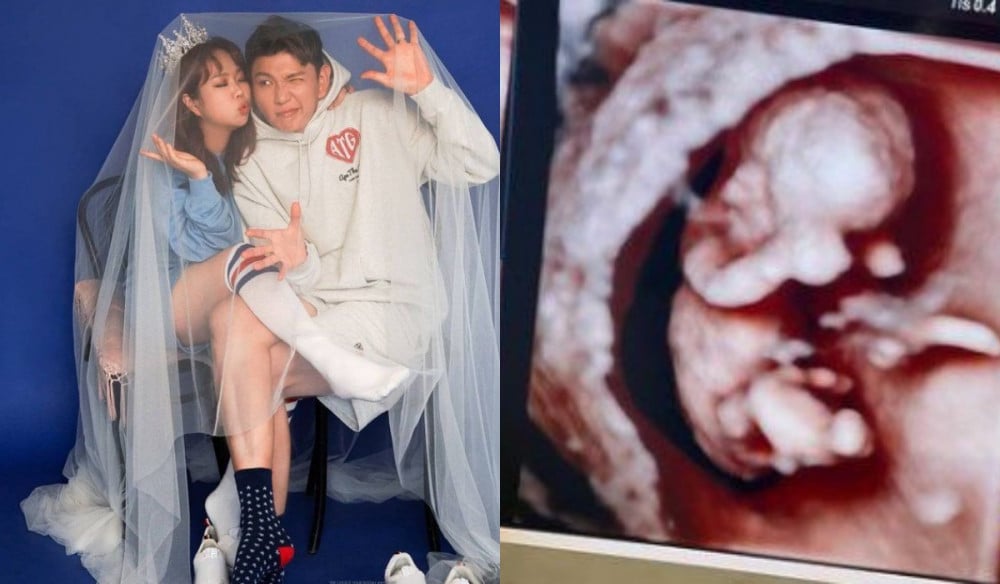 Comedian Hong Hyun Hee received many congratulations after announcing her pregnancy.

On January 28th, Hong Hyun Hee's husband took to his Instagram to announce the news of the couple. Along with the ultrasound picture, he wrote, "Nice to meet you <3 Guys, I'm a dad now haha." in the caption.
The couple's agency SKY ENM confirmed the news and revealed Hong Hyun Hee's plans in the near future. "She is now 11 weeks pregnant. She'll carry on her broadcast activities as long as it's not too stressful."
Hong Hyun Hee got married back in 2018 and the couple has been trying to welcome their first child since then. Previously, she revealed she went on a diet to become pregnant. She said she used to weigh 70kg but now she weighs 54kg.