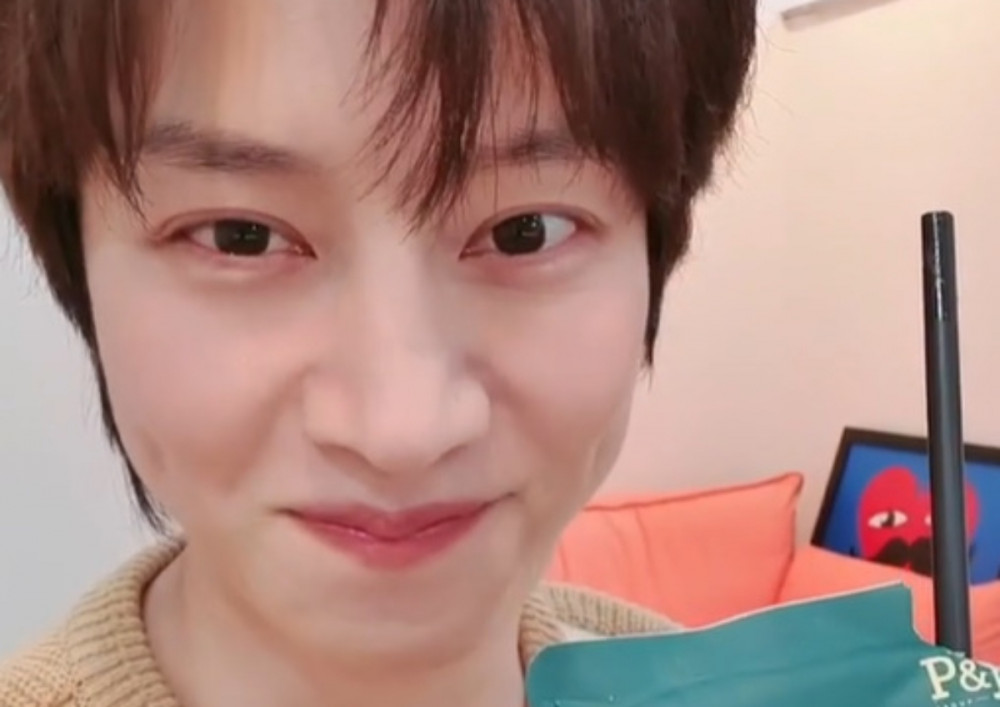 On November 10, Super Junior's Heechul took to his personal Instagram to reveal his fitness goals.
He uploaded a short clip, where he was seen taking a sip out of a diet shake and asked his fans, "Doesn't it look like I lost a bit of weight?" In his clip, Heechul's facial features seemed sharper than before.

Heechul then wrote in his caption, "One month ago, at 176.3 cm tall I was 69kg, but now I've gone down to 65.3kg. My goal is 63kg." Heechul also revealed his diet tips by writing, "If possible, I only drink alcohol on days I film for 'Alcohol Fighter', and I am currently eating close to no carbs. The problem is, when I first debuted my weight was 56kg... But I think it's impossible for me to back to 56kg 😥😭."