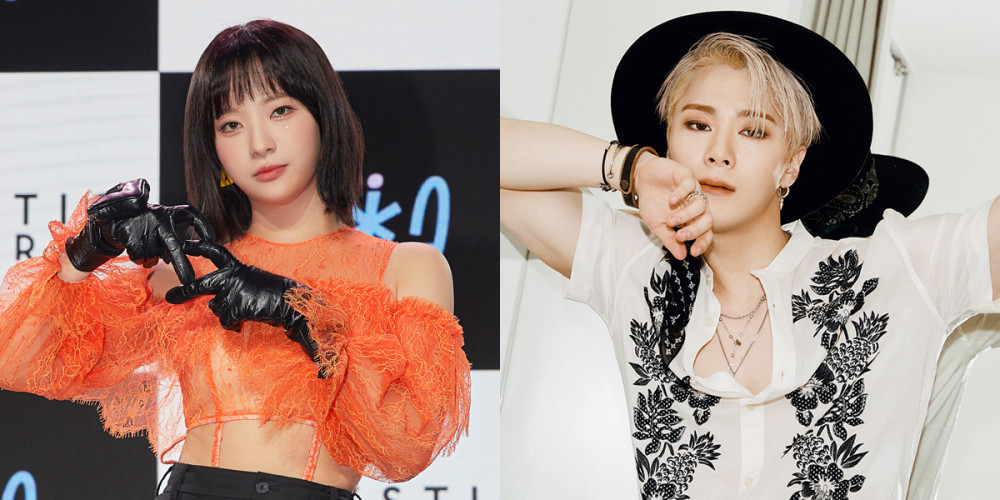 On November 10, the members of Mystic Story's first ever K-Pop girl group Billlie attended a press conference in light of their debut album release.
On this day, Billlie member Sua was asked is she had received any advice before debuting from her older brother, ASTRO's Moonbin.
Sua began, "As many of you know, Moonbin sunbaenim is my older brother. He is a warm brother who gives me a lot of advice all the time. Sometimes, I don't hear them directly from him, I see fans sharing the videos with me."
Recently, Moonbin caused laughter among fans by watching a dance video featuring his sister Sua. After watching, Moonbin went on a lengthy rant about each of Sua's movements and mistakes. Regarding this, Sua stated, "Recently, I heard from him that I needed to pay more attention to details during one performance video. There was actually one part that I struggled with even during practice, and he pinpointed that exact part out and listed out what I was doing wrong. So I am keeping his advice in mind."
Finally, Sua also added on, "He is someone who has supported my dreams for a very long time right by my side, and so he also congratulated me on my debut today. I will work harder, hoping for the day that I can perform on the same stage with sunbaenim. Sunbaenim, thank you for all of your advice."
Meanwhile, Billlie's 1st mini album 'The Billage of Perception: Chapter One' is set for release via various music platforms on November 10 at 6 PM KST.