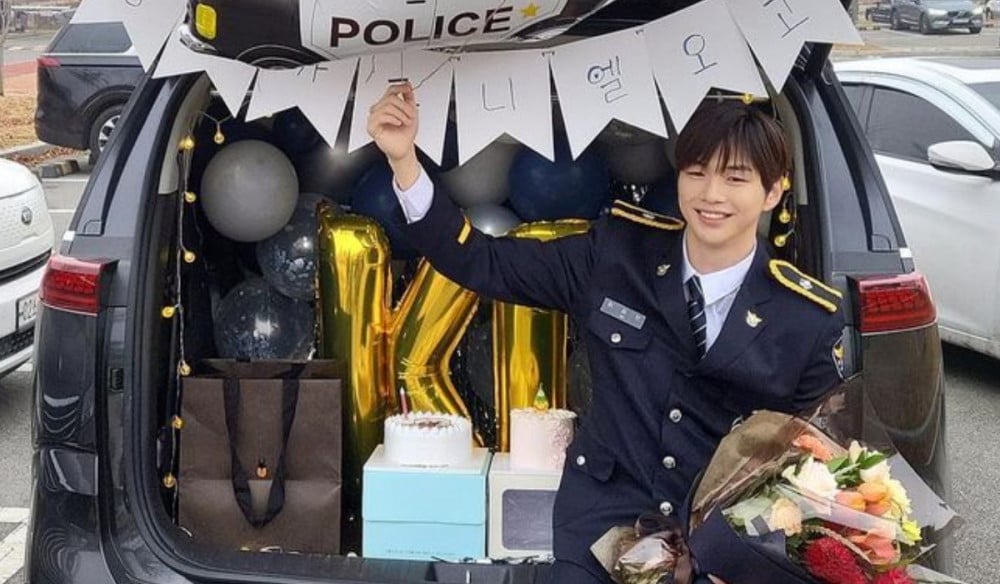 Kang Daniel has just wrapped up filming his very first drama!

On November 21 KST, the idol took to his personal Instagram to write a simple "Good work," likely directed to the cast and crew of his upcoming drama 'Rookies.'
Along with the message, he uploaded a set of photos of him in his character's police uniform, posing as he sits at the back of a van with celebratory presents, balloons, cakes, and flowers. Above the decorations hangs a banner that reads "Seung Hyun goes, and Niel comes," referencing the end of Daniel's work as character Wi Seung Hyun and return to other activities.
Meanwhile, 'Rookies' is a melodrama based around a group of freshmen training at the elite Korean National Police University. The drama is slated for release through Disney+ early next year.
Check out Kang Daniel's Instagram post below!