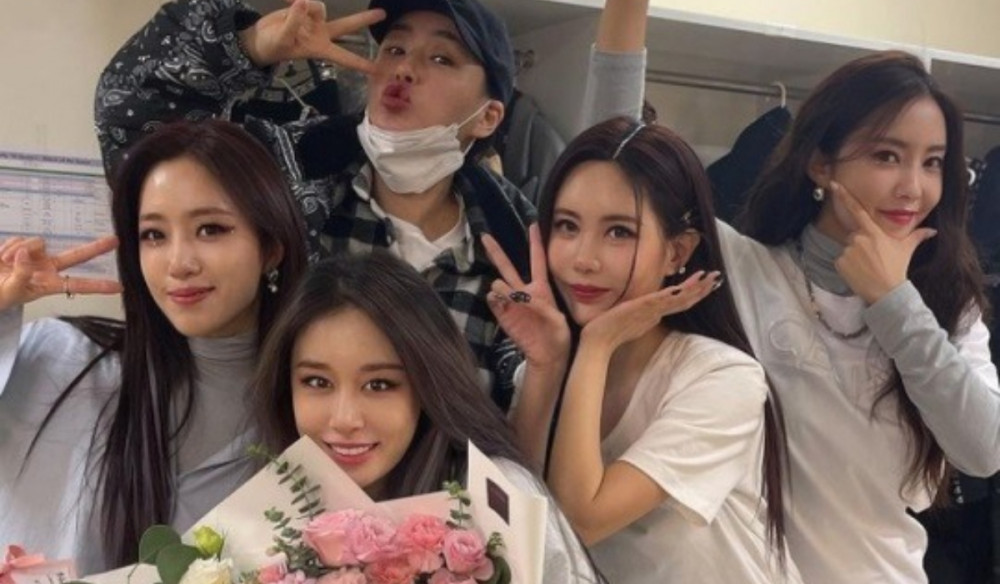 Bae Yoon Jung showed her love for the T-ara members in a recent Instagram update!
On November 21 KST, the choreographer took to her personal account to share photos from T-ara's 2021 fan party 'Hi Queens – Return of the Queens.' The set of images include not only the members backstage with Bae Yoon Jung, but also in their stage outfits, posing fiercely with their dancers.
"I couldn't watch the rehearsal because I was busy parenting, so [Yama & Hot Chicks director Jeon] Hong Bok worked really hard and I took photos," Yoon Jung captioned the post. "From today's rehearsal to performance, T-ara. Yama & Hot Chicks all did a good job."

In response to the post, T-ara members Hyomin and Eunjung left comments from their own accounts, each leaving a comment reading, "You did a good job, unnie!"
Check out Yoon Jung's Instagram post below!