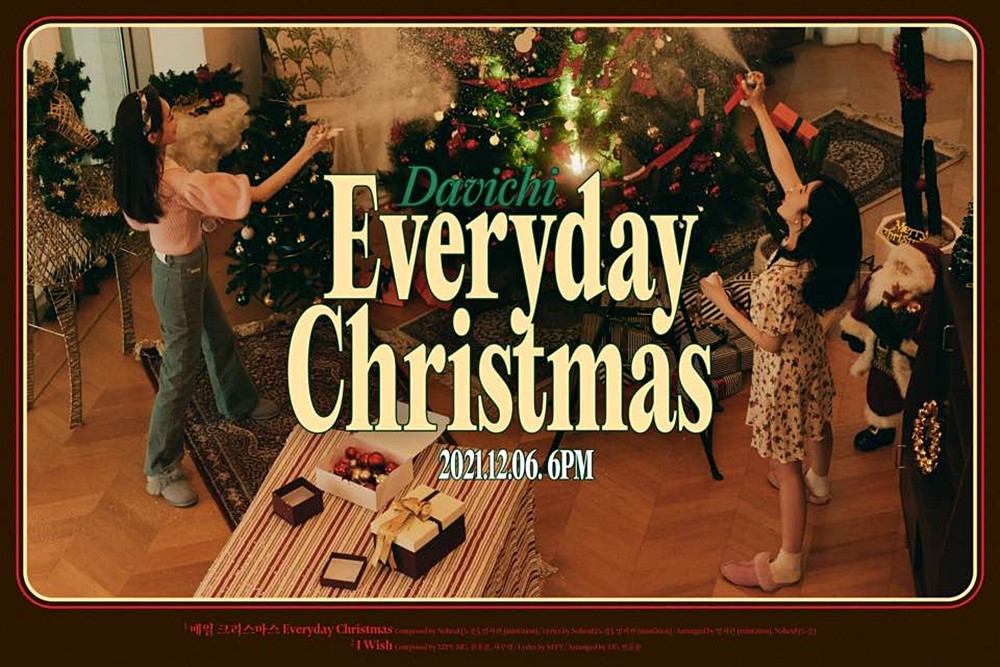 Davichi will be back soon.


On November 25th, the female duo Davichi confirmed their December comeback date with a new mood photo. Davichi recently released their song "My First Love" in October of this year, and will be returning with new music just two months later.

According to the revealed mood photo, Davichi will warm up the cold winter with their emotional voices on December 6 at 6 PM KST.

Stay tuned for Davichi's new digital single 'Everyday Christmas'.