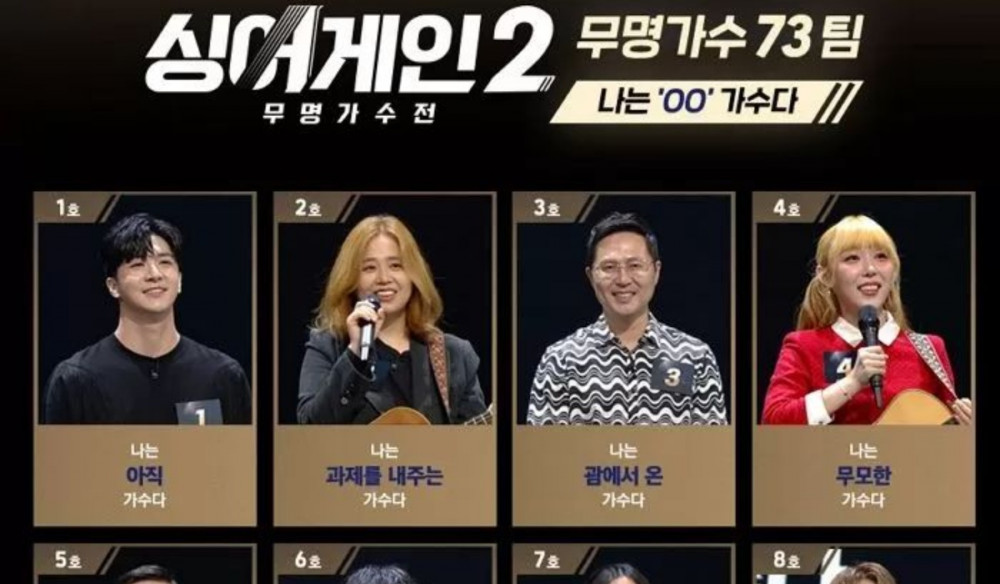 Former MBLAQ member and Dara's brother Park Sang Hyun will be appearing on 'Sing Again 2' as a contestant.

On November 24th, JTBC revealed the 73 no-name singers who will be appearing on the main portion of the show. The show purports to give unknown or forgotten singers a platform to be rediscovered by the audience and the contestants are called by their assigned numbers until they win.
Shortly after the broadcast station revealed the 73 contestants, contestant number 1 caught netizens' eyes. His familiar face revealed he was indeed a former MBLAQ member and Dara's younger brother Park Sang Hyun (Thunder). His profile reads, "I'm still a singer".
Park Sang Hyun debuted as MBLAQ back in 2009 and left the group in 2014 as he decided not to renew his contract with the label. Since then, he has been promoting himself as a solo artist as well as an actor.
'Sing Again 2' will premiere on December 6 at 9 PM KST.
Will you be tuning in to watch the show?