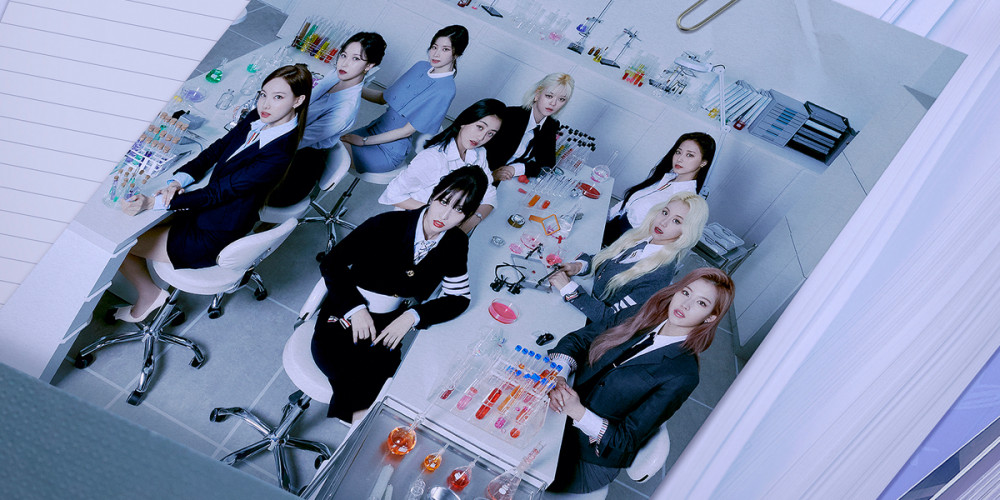 TWICE have just announced the release of their 3rd full album, 'Formula of Love: O+T=<3'!
Pre-orders for 'Formula of Love: O+T=<3' open up this coming October 11 at 10 PM EST, approximately a month ahead of the album's official release on November 12 at 12 AM EST. The ladies of TWICE, who just released their English single "The Feels" last week, won't keep fans waiting for long before they bring even more new music and content this winter.
Meanwhile, media outlet reports also stated earlier this week that TWICE plan on holding 3-days of in-person concerts later this year at the Olympic Gymnastics Arena in Seoul.

Are you ready for a little chemistry with TWICE?