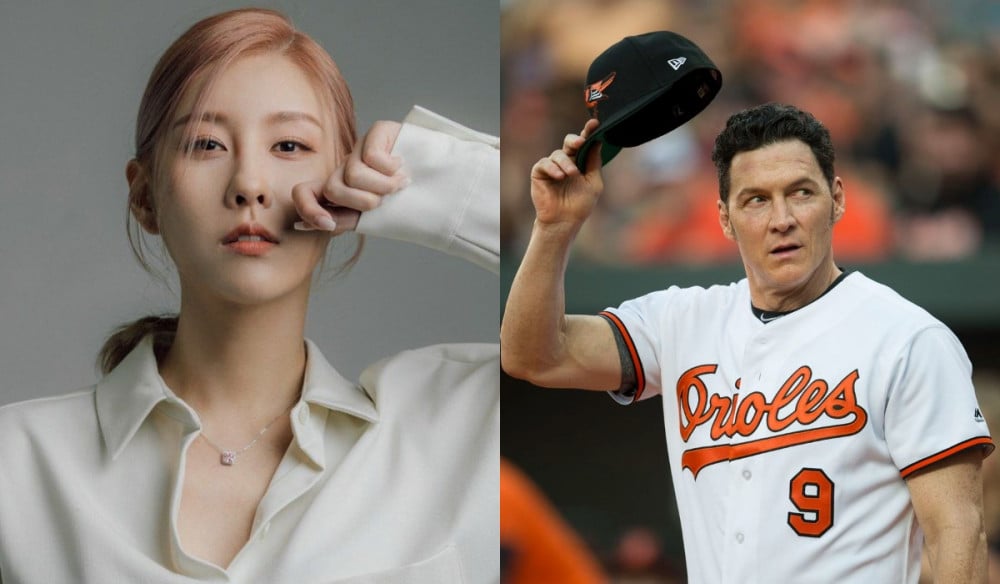 Former CSJH The Grace member Stephanie talked about her 57 years old boyfriend in the latest interview.


In the exclusive interview with media outlet XSportsNews, Stephanie shared her love story with her older boyfriend. After confirming the dating news with the former major league baseball player Brady Anderson last year, the couple has been dating for almost 2 years now.


Stephanie said she's still surprised at continued attention from the general public since she officially confirmed her relationship over a year ago. She recently posted a picture of sneakers she received from Brady which garnered much attention.
"I didn't expect to receive that much attention. My boyfriend isn't on social media so I don't know what he would post but I just wanted to show my appreciation to my boyfriend. I'm thankful that many support me and keep an eye out for me."


Stephanie revealed she has been traveling back and forth so they have been physically together for only about a half of their relationship. Stephanie described her relationship with Brady as 'a dating life of (mature) grown-ups'. She said, "We completely respect each other's boundaries and privacy. In the states, one's home is a very personal space so we only started hanging out at each other's homes recently. He is such an amazing person. You wouldn't believe he is 57 if you see him in person. When I see him taking care of himself, I can't help but pay respect to his dedication to his routine."
She said they never run out of conversation and smiled, "This might be coming from differences in languages but I started preferring listening to the other's opinion first and then adding mine. This reduced confrontations or misunderstandings. I think I changed my communication method after talking with my boyfriend. I feel like I have gotten wiser overall."


She then added, "Brady doesn't enjoy media exposure or public attention but he has been wanting to come to Korea. I believe he would be able to travel once the pandemic gets better. If he comes here, I think I can show our official couple picture."