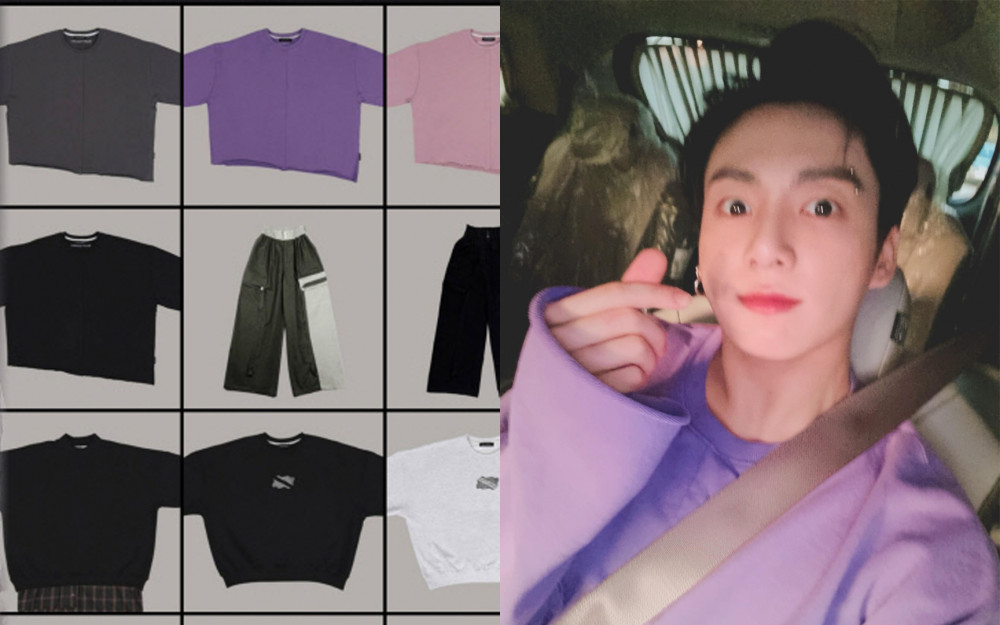 On October 1st, an exclusive report by media outlet Sports Kyunghyang revealed that a citizen filed a complaint to the Fair Trade Commission (FTC) in regards to BTS member Jungkook's "backdoor advertisement" controversy. Backdoor advertisement refers to the practice of undisclosed or 'backdoor' advertising by Korean celebrities, involving the promotion of products without disclosing their ties to the company or being paid to promote it.
According to the report, the citizen's complaint is asking for severe punishment.
The individual, who claimed they have been angered by the recent backdoor advertisement controversy, stated, "I ask that you thoroughly investigate the controversy behind BTS member Jungkook's backdoor advertisement and take proper measures against it." This complaint has been filed with the FTC.

The citizen stated, "The Six6uys Co., Ltd. launched a clothing brand named 'GRAFFITIONMIND' in early September this year. Jungkook wore its clothing and appeared on NAVER V Live. A few days later, Jungkook posted a photo wearing the same shirt with a different color." The individual continued to explain, "It can be said that BTS is the best K-pop group representing Korea and has an astronomical influence. Although he did not share any opinion about the clothing or tell fans to wear the fashion brand, Jungkook wearing it on broadcast and exposing the clothing on social media is enough to increase the sales of the brand exponentially." The individual continued to explain, "This is a matter that can cause an imbalance in the market economy which should be a fair market."

Earlier, Biz Korea reported that BTS's Jungkook resigned from his position as in-house director of Six6uys Co., Ltd, a company founded by his brother Jeon Jung Hyun. It is speculated that he may have resigned immediately after the controversy over the backdoor advertisement of his brother's clothing brand.
A majority of fans are stating, "It's hard to see this as backdoor advertisement since he never promoted it." One BTS fan stated, "Jungkook never mentioned the label of the clothes in the selfie photo or the V Live. He never recommeneded the clothing or encouraged fans to buy."

In fact, according to the guidelines of the FTC, recommendation or vouching for a brand is when a third party that is not an advertisement company says a product is good, reviews a product, or recommends others to use the product. Since Jungkook did not do these things, it shouldn't be considered backdoor advertising.
BTS fans are banding together asking HYBE to protect Jungkook from such unreasonable criticism. #StandForJK and BIG HIT PROTECT JUNGKOOK trended worldwide on Twitter as fans tweeted messages supporting the idol.