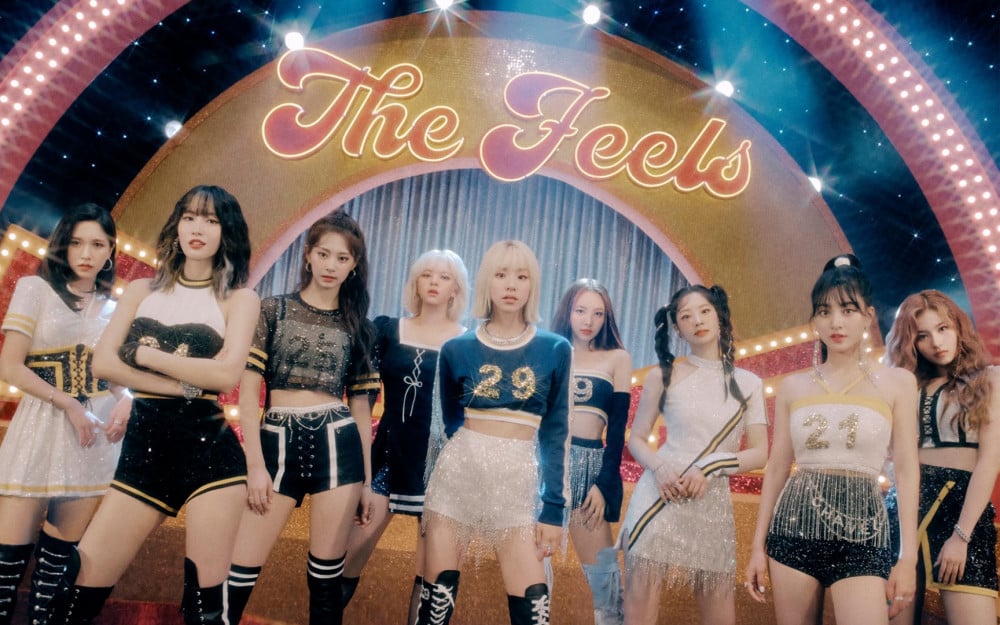 TWICE's first official English single, "The Feels," is a trendy disco-pop genre with a catchy, standout melody. The lyrics express the singer's uncontainable feelings after falling in love. In the fun, retro MV, the TWICE girls party the old-style fashion at a classic school dance.
The girl group's first English track is gaining much attention as it charted in the top 5 on the U.S. iTunes charts. This marks the highest ranking for the girl group on the iTunes charts. Many are falling in love with the catchy melody and retro vibe of the song.
Korean netizens are also reacting positively to TWICE's new track as they gathered on an online community to share their opinions.
Netizens commented, "I think the song is so good," "I keep thinking about the chorus 'Boy I Boy I Boy I,' lol," "The song is so so so good," "The melody is so catchy," "I think they divided up the parts so good," "The song really captured the color of TWICE so well," "I wish they make this into a Korean version," "I am listening to this so many times," "This is TWICE," "TWICE is so awesome," "I think this track would have been better if it was in Korean," and, "I think Jihyo's voice is so good."
Do you agree? Do you like the song?